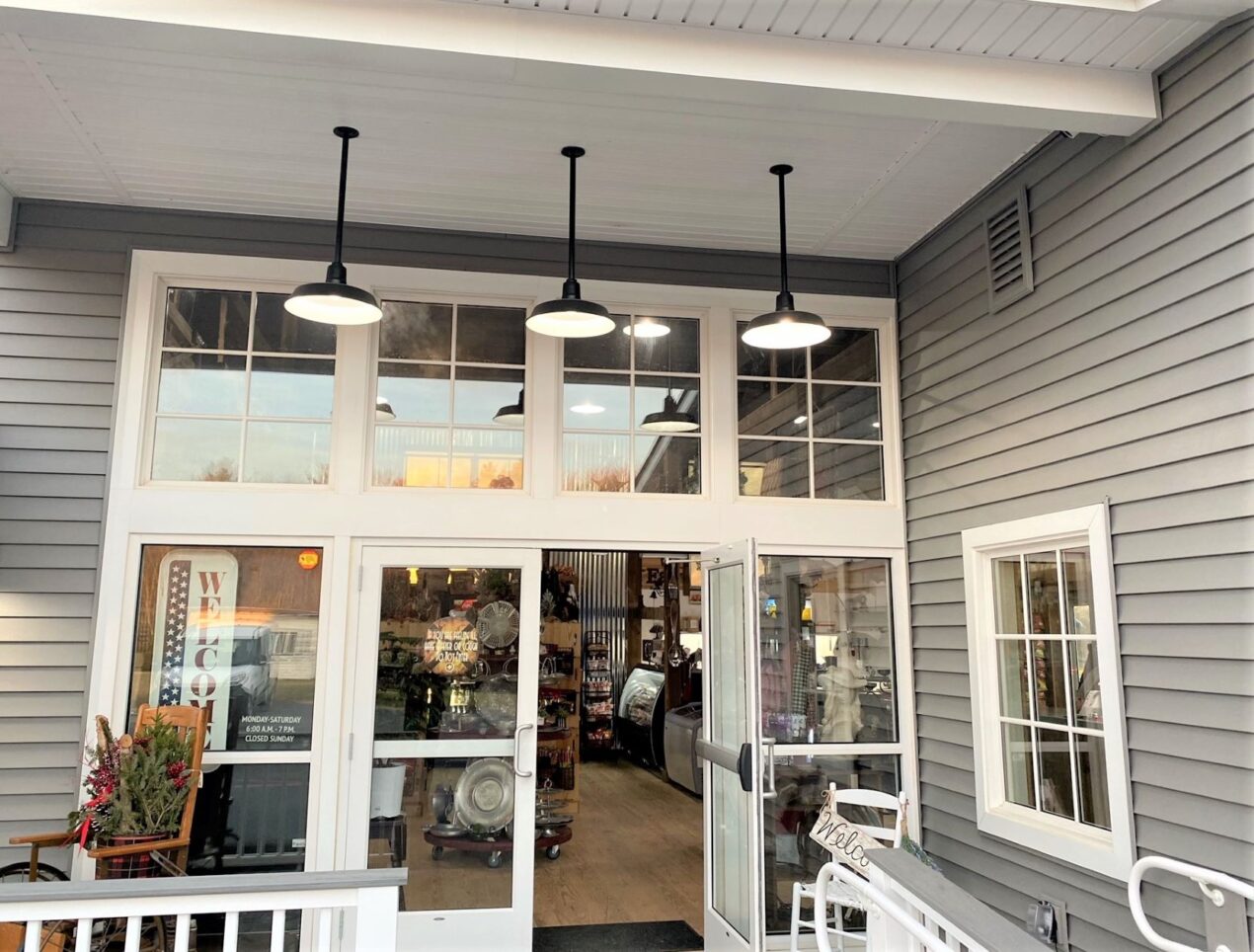 Amazing Barn Transformation Creates New Home for Country Store
How could anyone look at a 100-year-old barn with no electricity or plumbing and imagine it as a retail store? Plenty of people asked Martha that very question when she began the process of transforming an old barn in Port Republic, Virginia, into the Mill Creek Country Store.
"Many people asked why we didn't just tear it down," Martha says. Her response? "Because then it would just be a new building; nothing unique." Nestled in the Shenandoah Valley of the beautiful Blue Ridge Mountains, the store opened last December and offers a deli, coffee shop, antiques plus local arts and crafts.
The renovations began with shoring up the foundation and rebuilding the walls. The construction team saved the original timbers and ceiling inside but added a new roof and floor.
"We reused every single scrap of old wood from the barn," Martha explains. "We even took the old siding off the outside, scraped and wire brushed it, and reused it inside." When it came to choosing new lighting for the exterior, Martha knew exactly what she wanted — barn lights.
"I wanted the simplicity of the shade design and the ability to choose the color and size," she notes. "I also wanted matching gooseneck lights for the poles in the parking lot." Martha's electrician, Graves Electric in Harrisonburg, Virginia, recommended Barn Light Electric.
To welcome customers onto the front porch, Martha chose The Original™ Stem Mount Pendant Light. She customized these three handcrafted pendants with 16″ shades, a powder coat Black finish, and 24″ stems. The shade is constructed from commercial-grade materials while the sturdy stem mount is wet rated for interior or exterior installations.
In the parking lot, Martha chose matching Original™ Warehouse Gooseneck Lights. She customized these five American-made fixtures with 18″ shades and the same Black finish as her pendant lights. A G8 gooseneck arm provides almost 24″ of projection from the backing plate to the shade projecting the illumination exactly where needed.
Based on designs from the early 20th century, The Original™ is an iconic shade. One of Barn Light's most popular styles, The Original™ comes in a variety of mounting options and can be customized in dozens of ways to suit most any residential space or commercial brand. For The Mill Creek Country Store, these lights lend an authentic vibe and recall the original purpose of the barn.
"I like everything about these lights!" Martha says.
Photos courtesy of Mill Creek Country Store