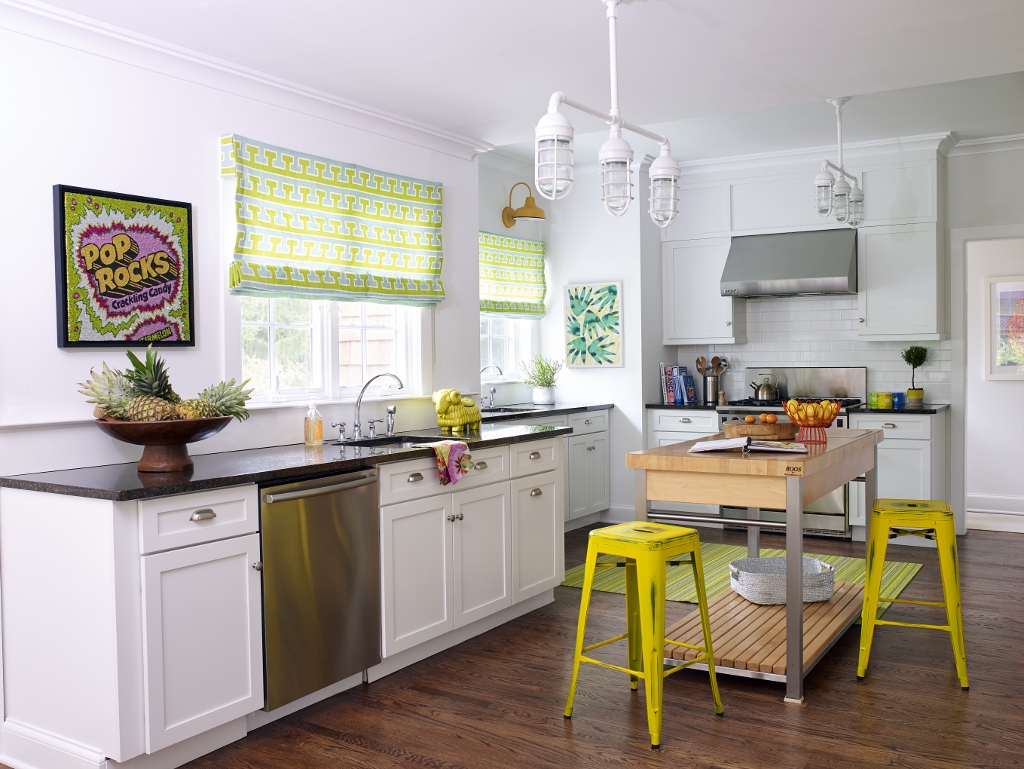 Q&A on Design & Lighting with the Pros From D2 Interieurs
If you haven't started following the Barn Light Electric Instagram feed, you owe it to yourself to check it out. Each day offers a treasure trove of beautiful spaces, and we have discovered some amazing designers along the way. One of our latest finds is D2 Interieurs out of Connecticut.
Denise Davies, founder and CEO of the firm, has gathered a talented group of interior and architectural designers who tackle projects across New York City, the Hamptons, Miami, the Hudson Valley, and, more recently, in London. One of Denise's go-to sources for lighting is, you guessed it, Barn Light Electric!
"Barn Light is easy to work with and offers great prices with quick delivery," Denise says. This talented designer, who is an avid collector of mid-century modern art, artifacts, and furniture, is sharing a few projects with us today along with a quick Q&A about each.
Q: If you had to choose, which room in a home do you enjoying designing the most?
A: That is such a difficult question as I love it all! I love making people happy.
Q: What is important as you look for lighting in a space used by kids?
A: The lighting must grow with the child and be timeless.
Q: What attracted you to the Apollo 5-Light Chandelier for this boy's room?
A: It gives off a tone of light and I just love the industrial feel of the metal?
Q: What was your design direction as you worked in this kitchen?
A: A Hamptons beachy feel that doesn't take itself too seriously.
Q: What role does the lighting play here?
A: Besides giving the room additional lighting, the fixtures are a great design element.
Q: Why did you choose the Alliance 3-Light Chandelier for this space?
A: I love the linear nature of the fixture as well as how it blends into the ceiling. We also used a Esso Wall Sconce above the sink which is great for task lighting and gives a pop of color.
Q: What do you enjoy most about designing kids' spaces?
A: Kids are much freer than adults and don't have preconceived notions of  how things 'should' be.
Q: What is the first thing you consider when you choose lighting for a space?
A: Design, ceiling height, and amount of light.
Q: Why did you choose Barn Light's Factory Overhead 6-Light Chandelier for this room? And why the Galvanized finish?
A: The fixture went well with the design aesthetic and gives off a lot of light.
Q: How does a designer successfully mix several colors into one space such as in this cheery laundry room with yellow and mint?
A: Designing with color is not as easy as one would think. There definitely needs to be a balance. One wrong move can throw off the whole room.
Q: What is your favorite color to include in a space?
A: For laundry rooms, I love yellow. It is such a happy color and who likes doing laundry?
Q: What attracted you to the Primary Schoolhouse Stem Mount Light for this laundry room?
A: For this vintage farmhouse, the style and the color are perfection!
Q: What are some of the issues when working in small spaces like bathrooms?
A: Ceiling height and a lack of natural light.
Q: Do you have any hard and fast rules about lighting in a bathroom?
A: There are no rules!
Q: What do you like best about this Marathon SoHo Wall Sconce in Royal Blue?
A: I love the color and the scale of it.
Q: With such bold walls, how did you choose the other details in this space to complement the wallpaper?
A: I never do matchy matchy anything. When choosing colors I always try to push the envelope.
Q: What do you like about the rustic Maven Chandelier?
A: It provides a lot of light and I like the organic-ness of it.
Q: How do you successfully mix and match styles such as rustic and modern?
A: It's just what I do!
Photos courtesy of D2 Interieurs, Alexandra Rowley (boys' room & kitchen), and Jane Beiles (laundry)