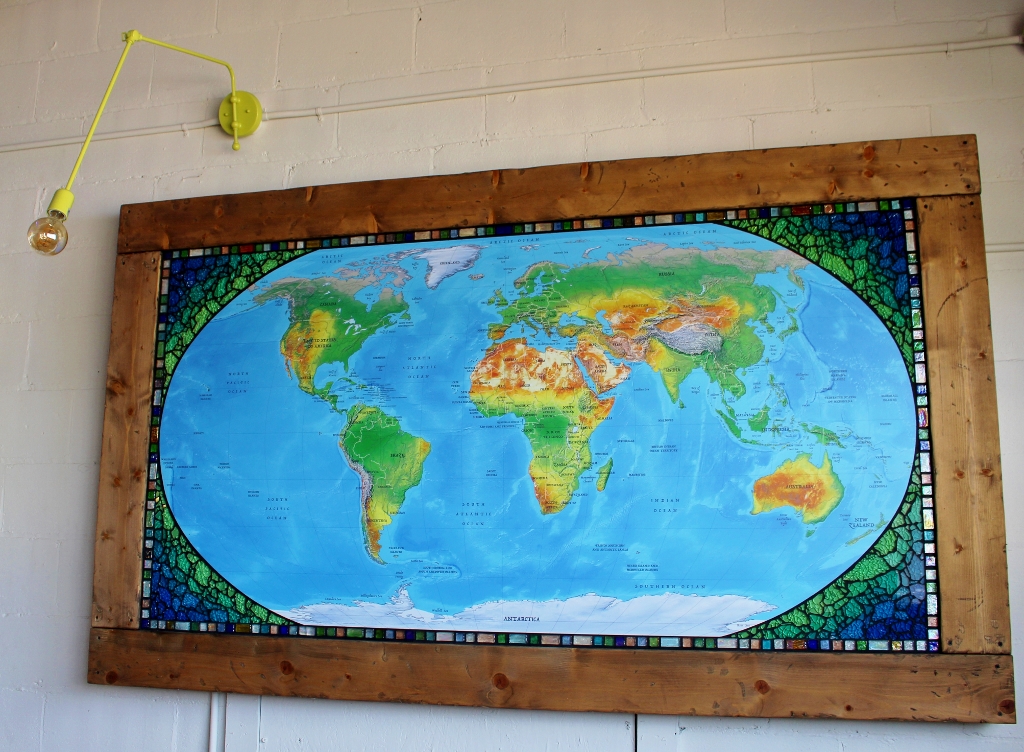 Lively Wall Sconces Add Flexibility, Dimension to Asheville Brewery
Choosing lighting for a commercial space, be it a restaurant, office, or retail store, can be tricky. Not only are functionality and efficiency important, but finding fixtures that complement the company image is also critical.
When interior designer Emily Richter, of EKR Design, was called in to help choose lighting for One World Brewing in Asheville, North Carolina, she was challenged to find fixtures that worked with the existing building but also reflected the owner's taste and company branding.
One World Brewing's West Asheville location occupies a former auto and moped repair shop. The renovated downstairs garage now houses the brewing equipment while the upstairs space, with its high, curved ceiling, garage doors in front, and patio out back, houses the tasting room.
"The old wood floors were maintained in the upper level and much of the original character of the space was saved," Emily says. "I was looking for lighting that was visually minimal, had flexibility, and was interesting." A fan of Barn Light Electric during her 15+ years as an interior designer, Emily found the perfect fit in the Downtown Swing Arm Sconce finished in lively Chartreuse.
"The chartreuse color really jumped out at me since it ties in with One World's branding very well," Emily notes. "We kept the original block walls exposed and painted them white which made a nice backdrop for a bit of color with the lighting."
"We wanted something fun that fit our look," adds Lisa Schutz, one of the owners of One World Brewing. "We already had a lot of blue color in the space. The chartreuse is a good contrast to the white walls and a fun color that stands out. We like that the fixtures are three dimensional in the space." Emily customized these American-made wall sconces with 20″ arms and a swivel knuckle for extra flexibility.
"Since these sconces serve as the main lighting along the walls and illuminate the tables, I wanted something that was extendable," she explains. "I didn't want the light source to be flush against the wall, but rather, have it distributed around the room more. They are exactly what I was looking for as far as function and aesthetics. The quality is great too. They are not flimsy at all."
Lisa notes that she chose LED Edison-style light bulbs for the fixtures. Seeing the warm coil of light through the clear bulb adds another visual dimension to the fixtures.
"The unique chartreuse color made me feel good about using a classic-style light fixture," Emily says. "I think it's the perfect mix of modern and traditional with the popular industrial feel as well. All of these characteristics made the Downtown Swing Arm the right choice for this space."