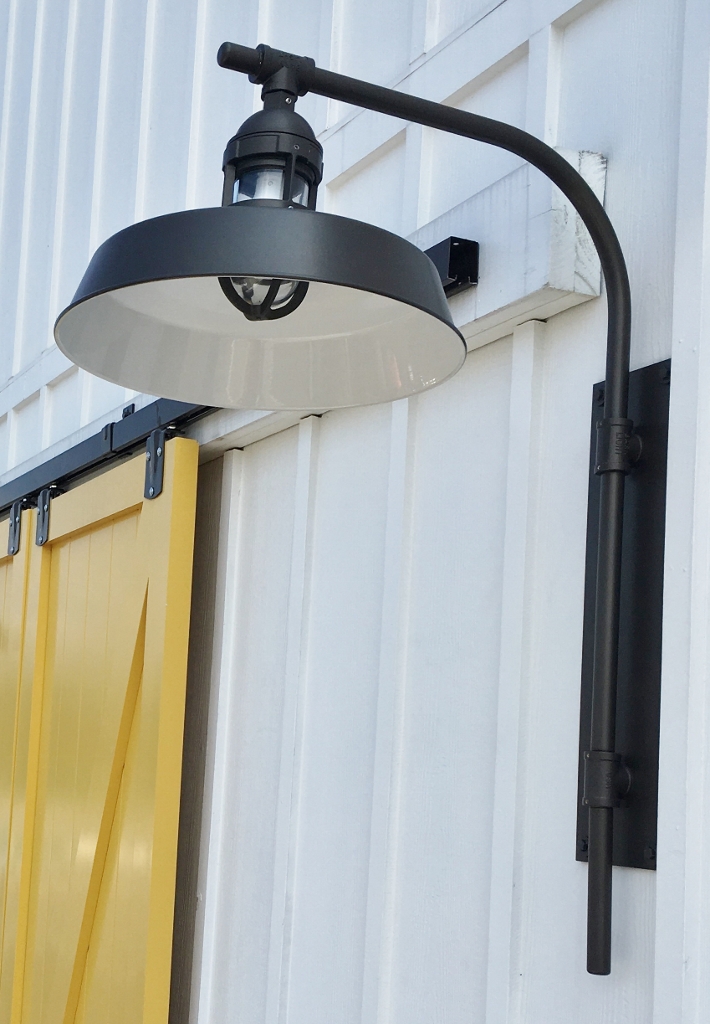 Commercial Restaurant Lighting Served Up With Side of Custom Style
The restaurant business is a uniquely competitive industry where owners must create a space offering amazing food, attentive service, and an atmosphere that makes customers return again and again.
Biscuitville Fresh Southern® is a family-owned chain of quick-service restaurants that specializes in freshly made breakfast and lunch foods. These spots not only serve up some incredible Southern-inspired fare, but the owners chose stylish barn lighting to lend a distinctive look to their restaurants.
Barn Light Electric's commercial sales team worked with the good folks at Biscuitville to create lighting that would not only be functional but also add the personality they desired for their spaces. Think country, southern, barn charm at its finest!
At this location in Clemmons, North Carolina, two styles of barn pendants adorn the interior. Along two outer walls, eight Original™ Warehouse Pendants bring light to the tables below. These handcrafted ceiling lights feature 18″ shades with a White finish and standard Black cords. Galvanized wire cages on each pendant add a rustic touch plus protect the bulb — a bonus in a busy commercial setting.
In the center of the space, four Wilcox Pendant Lights feature slightly smaller 14″ shades. The Galvanized finish on these lights complements the wire cages on the nearby Original™ Pendants. The deep-bowl style of the Wilcox is perfectly suited for restaurants that want focused lighting with no glare.
When it came to exterior lighting, the team from Biscuitville worked with Charlie, one of our commercial sales team members, to create a custom fixture that fit the Biscuitville brand.
"There are two different types of custom orders," Charlie explains. "There are true customs and there are modifications. A true custom would be a new spinning or an LED that we don't offer. A modification would be a longer cord or stem, a different projection on a gooseneck arm, or a color that we don't offer."
The exterior lighting at the Clemmons location is a modification on an existing Barn Light Electric fixture — the Sydney Gooseneck Light.
"The shade on this particular fixture is our standard Sydney shade," Charlies notes. "We created a custom arm by using existing parts that we already craft for use on other fixtures that we ship every day. This modified arm offered a more streamlined look and kept the shade closer to the facade than other gooseneck arms that were considered."
Barn Light typically handles custom orders for office spaces, restaurants, retail stores, bars, and grocery stores although some residential customers also request custom lighting. For a true custom fixture, the Barn Light engineering team creates a specification sheet and pricing structure for the customer. Once approved, the typical lead time for these special orders is eight to 12 weeks.
For questions on any custom or commercial order, our sales team can be reached at 800-407-8784, via email at sales@barnlight.com or via Live Chat from our home page during regular business hours.