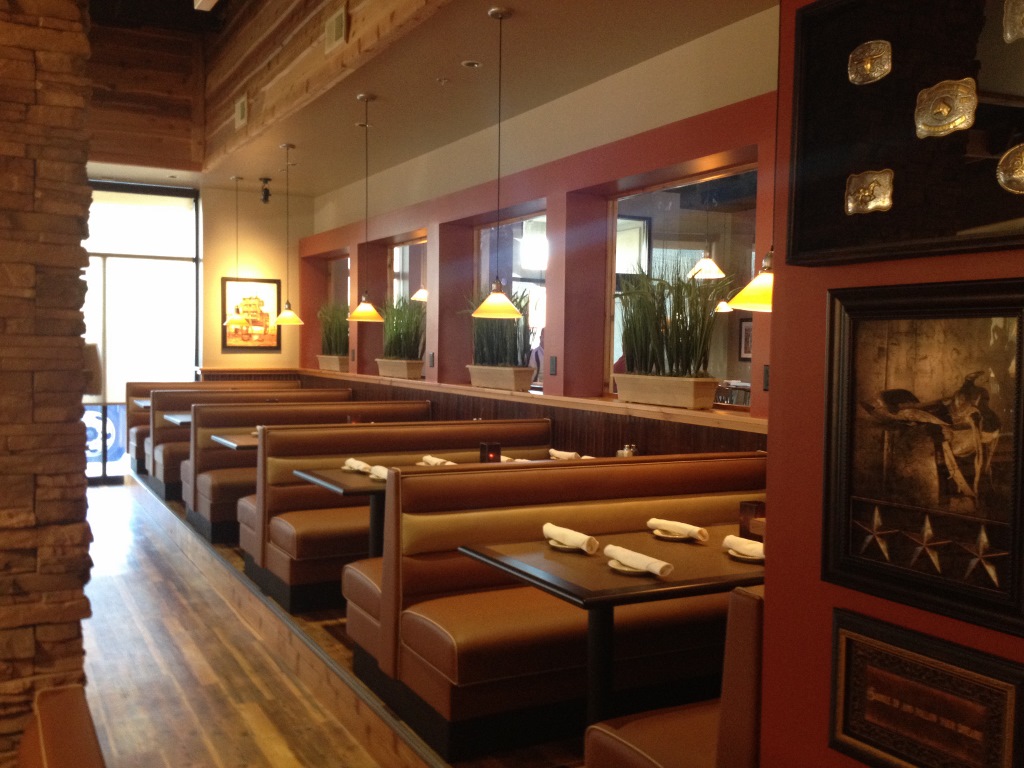 Vintage Glass Shade Pendants for Rustic Western-Theme Eatery
If it ain't broke, don't fix it. That old saying would certainly seem to apply to most business owners who are expanding on a successful brand. But when the owners of Dakota's Roadhouse looked to open its sixth location in Oxford, Ohio, home to Miami University, they felt the brand needed a different look.
Located in a mixed-use development called Stewart Square designed by architect Scott Webb, the restaurant would be part of a mix of retail businesses, student housing, and a hotel.
"The owners of Dakota's have five previous locations called Dakota's Roadhouse," Scott explains. "They felt they needed to modify the concept a little to appeal to the college town. Dropping the Roadhouse in theme and name, I designed a unique restaurant that includes a western theme but in a modern aesthetic."
Scott designed the building to have very high ceilings on the ground floor to give flexibility to future tenants, but for Dakota's, that design was modified.
"In a restaurant design, I like to bring the ceiling plane down a little bit and then drop the lighting lower still to create a sense of intimacy for the diners," Scott says. A Google search for a simple pendant with amber glass landed him at Barn Light Electric, and Scott chose the Homestead Pendant Light to hang throughout the space. He customized these barn ceiling pendants with a Galvanized cup finish, a standard black cord, and the Amber glass.
"The simplicity of the fixture was perfect," Scott says. "The amber glass made them stand out as a feature and fit the color scheme. I used galvanized metal on the bar top so the galvanized finish on the cup was perfect. Simple and rustic, the black cord made sense as well." Similar to vintage flared glass shades, this barn ceiling pendant can take on a number of different looks with five glass styles to choose from and a variety of ways to customize the cup, canopy, and switch.
"I liked the simplicity of the fixture to bring light down onto the table tops," Scott notes. "The client agreed that they are the perfect fit for the space."
Photos courtesy of Scott Webb Architecture