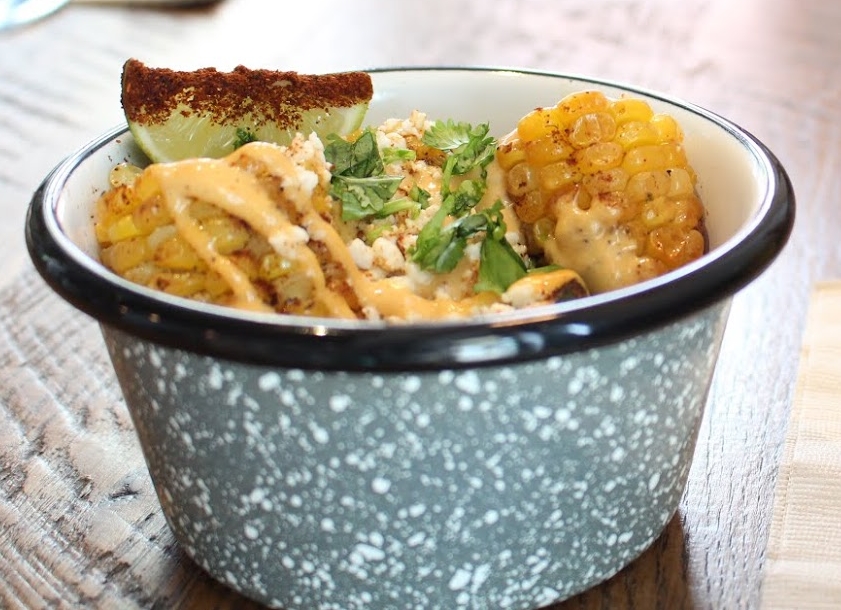 Graniteware Bowls Bring on the Bling at Bareburger
If you follow the Barn Light Electric blog, you probably know all about our porcelain enamel lighting. And about the special oven we use to seal the porcelain enamel glass to the hand-spun steel shade. This oven was brought over from Italy in 2013 and revs up to 1,500 degrees creating a super high-gloss finish. In fact, this Labor Day weekend, we will celebrate the two-year anniversary of the launch of our porcelain enamel manufacturing operation!
Our porcelain oven also helps us create stunning porcelain enamel dinnerware. The shot above shows some of our Graniteware Bowls coming hot out of the oven!
Our Build-Your-Own Enamelware Bowl Collection recently caught the eye of Euripides Pelekanos, the CEO and founder of Bareburger, a restaurant chain with humble beginnings in Queens that has grown to more than two dozen locations in the US, Canada, and Japan with expansions underway in Dubai and Germany.
Euripides was looking to add to Bareburger's repertoire of dishware when he found our graniteware bowls. He ordered 81 sets of these hand-spun beauties and customized each one choosing interior and exterior colors that complemented the Bareburger brand.
The bowls in the Build-Your-Own set are available in five sizes — small, medium, large, extra large, and salad bowl size — and a variety of combinations for the finish. There are a variety of solid exterior colors available as well as the signature graniteware pattern. You can choose from three solid colors for the interior of each bowl.
"The color contrast against our dining tables looks gorgeous," Euripides says. "We use them for serving salads and snacks every day." The Bronx native chose a variety of colors for his bowls including Jadite with white interior, Cobalt with white interior, and Graphite with black interior.
"We used to serve our salads on white plateware," Euripides explains, "but after we started using these new salad bowls, we saw a jump in our Instagram posts. We love that!"
Photos courtesy of Bareburger