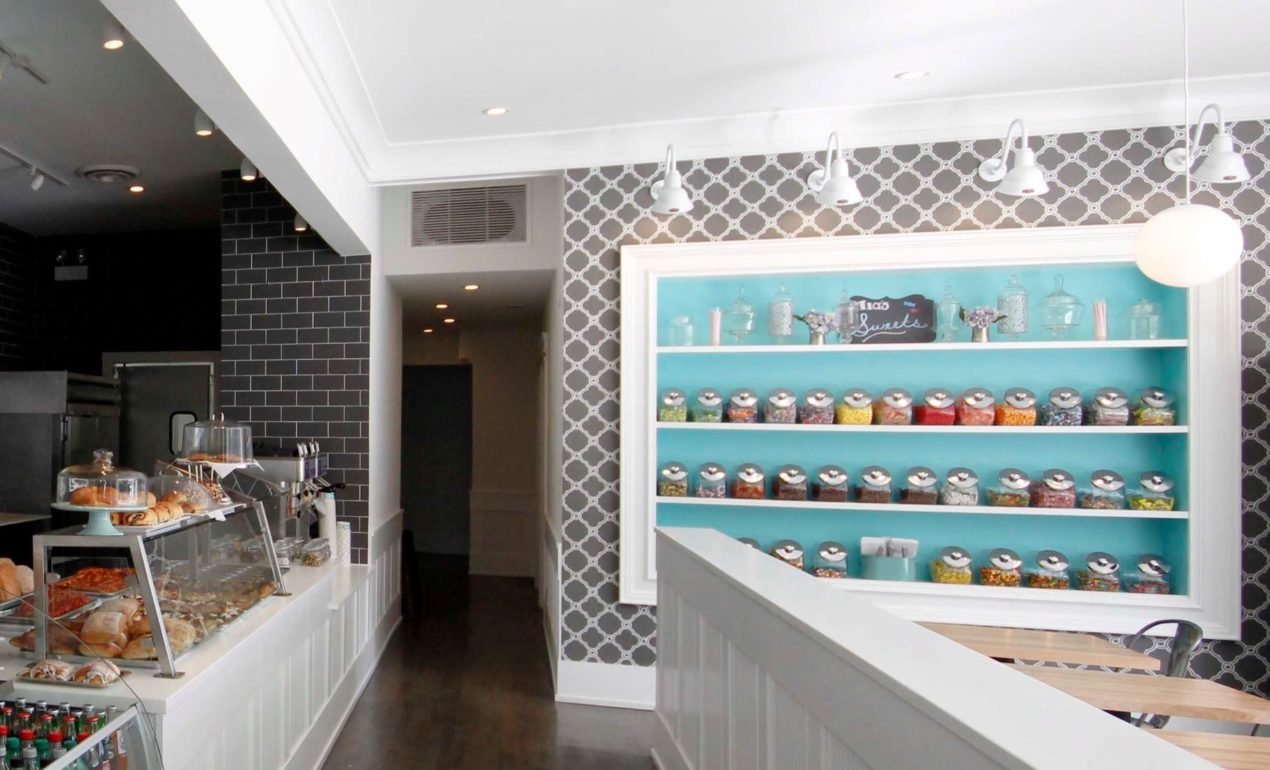 Porcelain Angle Shade Sign Lights Create Vintage Feel
Design inspiration can come from almost anywhere. Homeowners turn to sites like Pinterest and Houzz while others look to Mother Nature, history, travel experiences, and even food. Designer Nicole Montgomery of Chameleon Concepts often turns to her collection of vintage books and magazines for design ideas, but when tapped recently to create a new restaurant in Chicago, it was a simple color that became the source of inspiration for the space.
"I sometimes see a piece of artwork or a pattern in a textile that is the jumping off point for the entire design," Nicole explains, "but for Mia's Gelato, it was a vintage turquoise blue that steered us in the right direction." Nicole imagined the new space as a whimsical vintage candy store.
"I wanted the space to feel like it had been there for a long time and it was just updated," she says. "There is a lot of history here in Chicago, and I enjoy bringing out the unique attributes of each space with a fresh take and reintroducing it to customers." At one end of the space, built-in shelves, accented with the signature turquoise blue, hold jars filled with colorful candies. The candy wall is highlighted by four Emblem Sign Lights inspired by vintage sign lights of the early 20th century.
"The authenticity of the porcelain really spoke to me when creating a charming nostalgic look for this space," Nicole notes. She chose to customize these angle shade lights with 8″ shades, a glossy white porcelain enamel finish, and G11 gooseneck arms. She also loves the red of the Barn Light Electric logo on the shade.
"I love the red emblem on the shade. It reminds me of a lamp my father had on his work table in his shop in the basement," Nicole says. The Emblem is an American-made sign light crafted by hand and available in four shade sizes. The high-gloss porcelain enamel finish will never fade and requires minimal maintenance making it a perfect choice for commercial lighting needs.
"The lights integrate perfectly into the space and add an unexpected pop of red," Nicole says. "Very fun!"
Photos courtesy of Brock Hegr and Chameleon Concepts