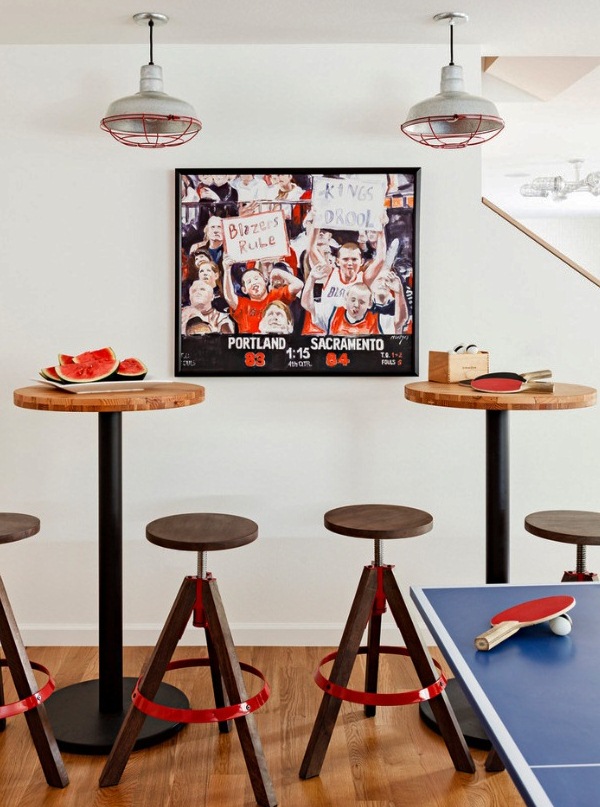 Industrial Barn Lighting for Chic Basement Remodel
What do you do with a basement that's dark, chopped up into small spaces, and mostly unused? These Portland homeowners turned to the pros — Erin Davis of Mosaik Design & Remodeling and Jenny Guggenheim of Fig Studio to transform their wasted space into a game room and guest suite complete with kitchenette and industrial style barn lighting from Barn Light Electric.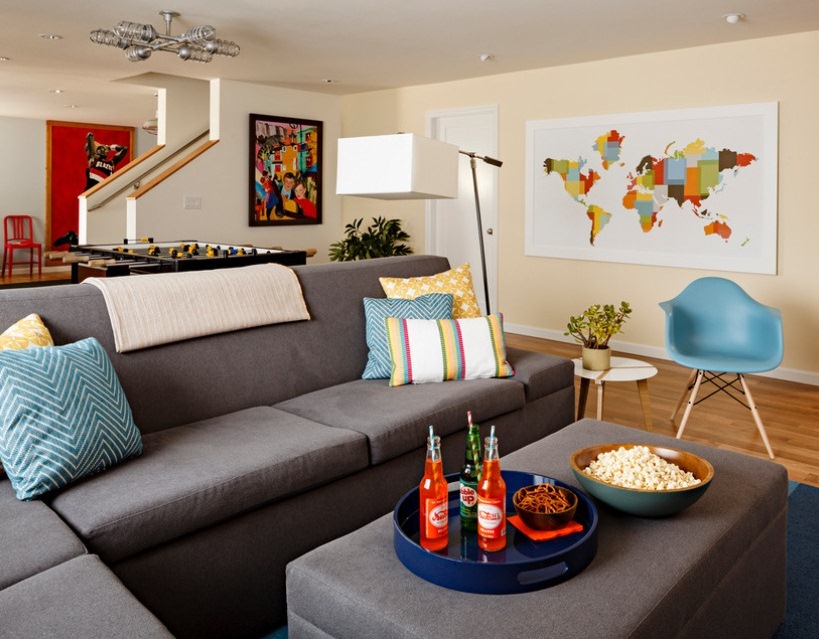 "Our main focus was to remove walls to let natural light into the basement while also updating the space in a style that fit the entire family," explains Erin. "They're fun, practical, and colorful. We personalized the space with sports memorabilia and travel-related items, two activities they enjoy as a family." With the room now opened up, Jenny tackled the sports-related section of the project.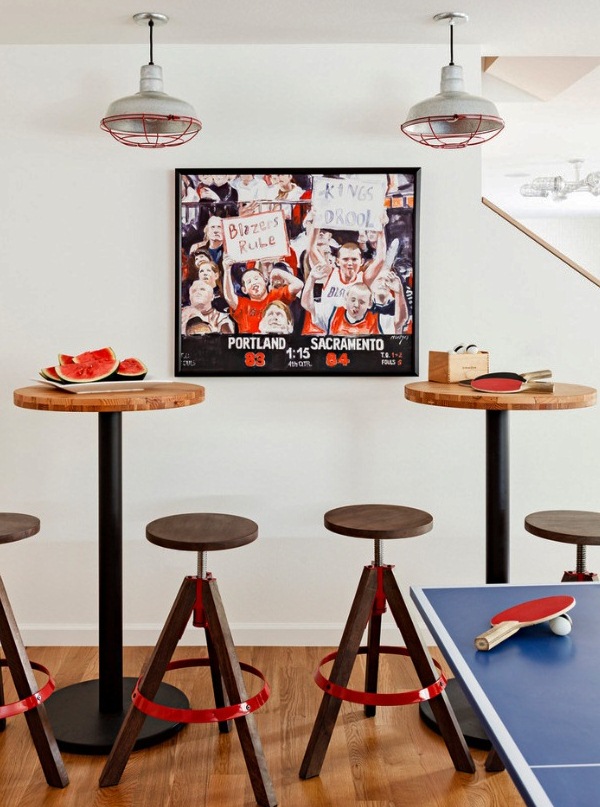 "I wanted to bring in the feel of an old-school gymnasium and the Bomber Pendant Light in a galvanized finish with a red cage fit the bill," Jenny says. "From there, I found the Factory Overhead Industrial Chandelier and knew it would be perfect over the foosball table. We've received so many positive comments about that light. It's really a great focal point in the space." Both Jenny and Erin worked hard to bring a sense of lightness into what once was a very dark space. All of the finishes they chose help reflect and carry light throughout the space.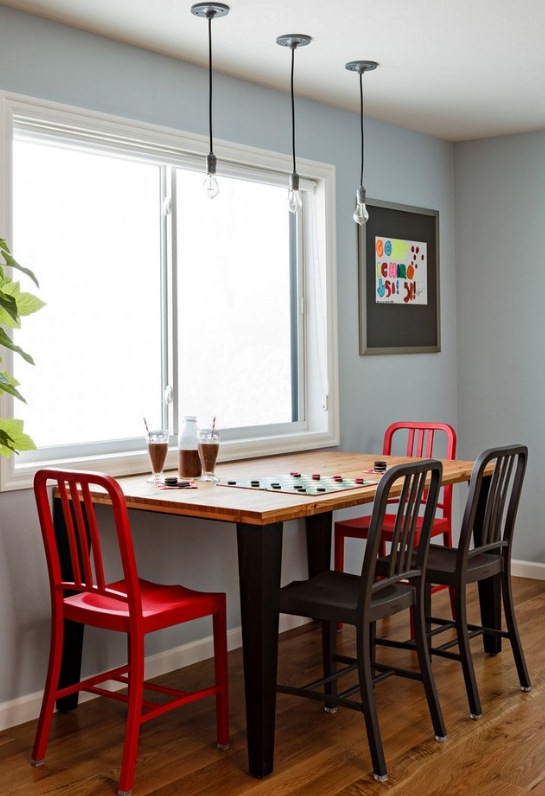 Over a multi-purpose table near a bright window, three industrial bare bulb pendants continue the industrial chic design. These are the Barn Light Indy Industrial Pendants, a very versatile fixture that can be effective when hung in groups such as this.
"We knew all of these fixtures needed to be very well made since they were installed in a basement space with lower ceilings," Jenny explains. "We were impressed with the craftsmanship of Barn Light Electric's fixtures. When you're standing no more than two feet away from the fixture itself, craftsmanship is a high priority."
Photos by Lincoln Barbour Photo