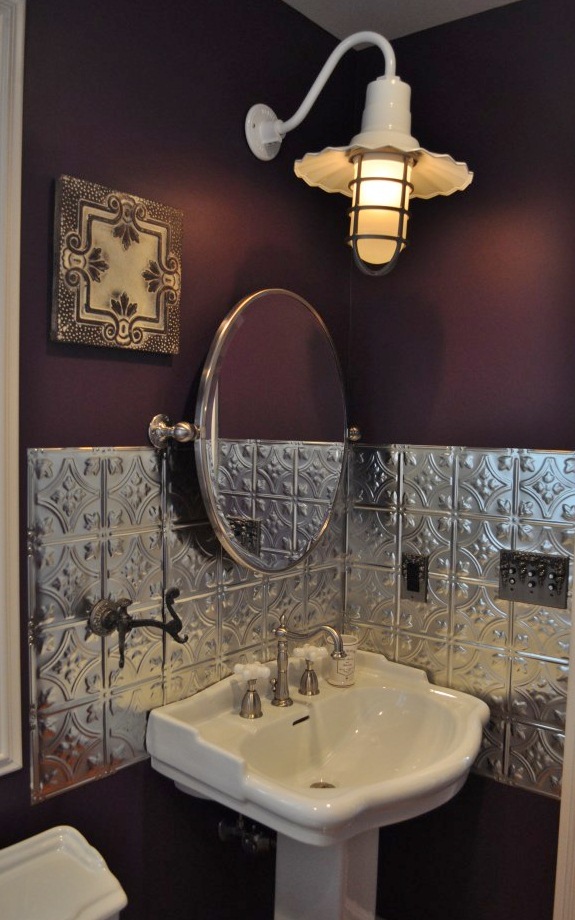 Professional's Corner | A Project with Jeri Glatter at Rooster Ridge
The dust rarely settles at Rooster Ridge where author and artist Jeri Glatter spends her time renovating, creating, writing, and finding new ways to use vintage pieces she unearths in all sorts of places. One of our favorite featured customers, Jeri has been busy of late, this time renovating a bathroom and exploring theuse of color. In the process, she found the perfect place to hang one of our white Radial Wave Gooseneck Shades.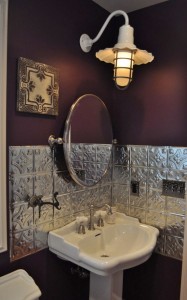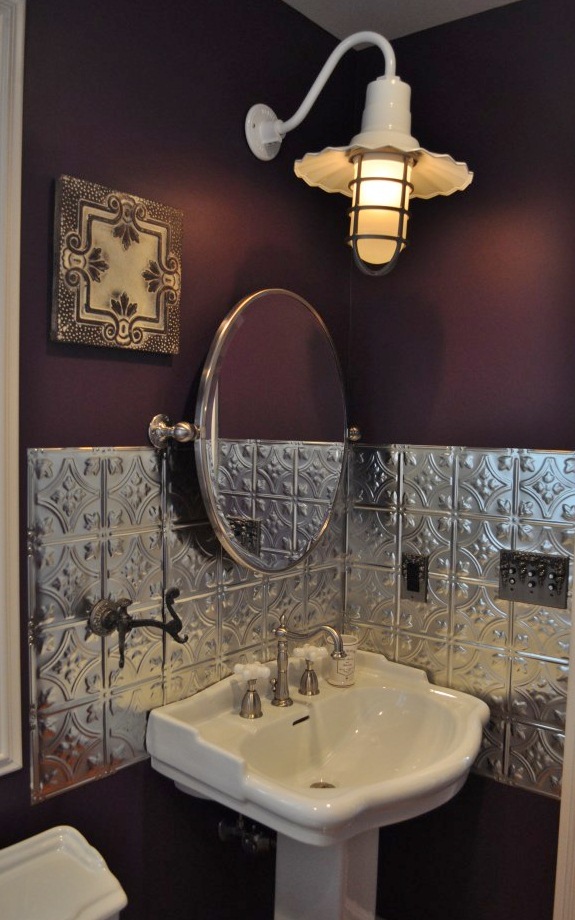 If forced to choose one design element, which Jeri claims would be akin to purgatory, she would choose color over pattern, scale, or even texture. "Painting walls, trim, and furniture in vibrant, soft, interesting, poignant, peaceful, or dramatic colors is a worthy investment of time and resources!" Jeri states. Color abounds in both the Cottage at Rooster Ridge and the House at Rooster Ridge, both of which have been featured previously in our blogs. A varied palette of pumpkin orange, vintage red, historic green, and warm yellow all have a place here along with some bright white trim that sets everything in motion.
"White is far from colorless," Jeri explains. "What we appreciate most about the simplicity of white is the kind of partner it becomes. White helps other colors hold their value." In this bathroom, Jeri created a lovely mix with deep eggplant on the walls and the shiny texture of the tin detailing all accented by the white sink and gooseneck barn light. With its signature fluted wavy shade, this light represents a classic style that was popular back in the 1930s. Jeri chose to add a cast guard and glass to give it even more personality and vintage flair. With more than 40 finish colors to choose from and a variety of gooseneck arm sizes, you can customize this light to fit any style of home or business. Keep us posted on new happenings at Rooster Ridge Jeri!
Photo courtesy of Jeri Glatter