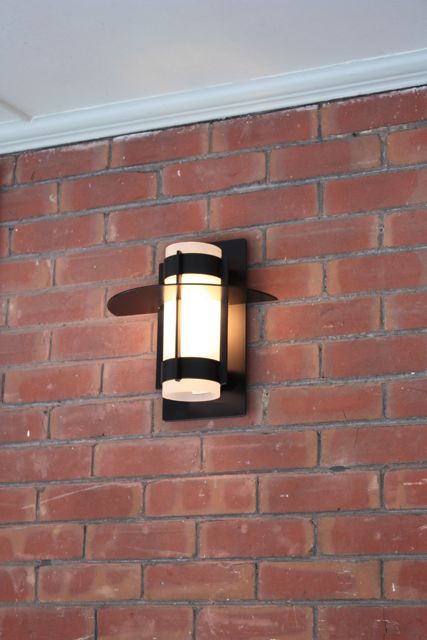 Porcelain Lighting for Historic Home in Toronto, Ontario
NEAT Space, a Toronto company founded by entrepreneurs Andrew Livingston and Helene Clarkson strives to bring the best in household design to Canadian consumers. These savvy business owners are inspired by products that combine both beauty and function, and they've grown a business that is modern, urban, and contemporary. At home, this couple recently took on a massive renovation project of their 1905 detached home called Chicora House.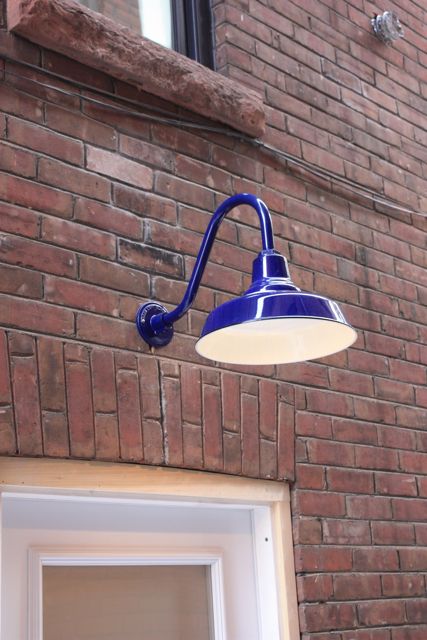 "The goal was to complete a modern, space efficient, and energy efficient house for our family of five," says Andrew. Part of the renovation plan was to update the lighting. Andrew chose a Union Gooseneck Light to illuminate a side door. Porcelain is a perfect choice for this spot as the industrial grade porcelain enamel coating will withstand years of harsh Canadian winters.
"We really liked the heritage aesthetic and the color selection of these fixtures," Andrew says. He chose a bold blue for his porcelain enamel gooseneck and notes that "because the lights are classic and beautiful, there is really very little risk in making a bold color decision."
Andrew and his wife, like so many other people, found Barn Light Electric online after exhausting their local sources for quality lighting. "I was very disappointed by the outdoor lighting offerings I reviewed online and in local retailers," Andrew notes. "There seemed to be a great deal of over-priced and over-designed European products or ghastly, low-end, domestic offerings seemingly targeted at contractors and not homeowners."
Andrew likes the fact that Barn Light Electric founder Bryan Scott began as a tinkerer in his own barn. "I would not hesitate to become a customer of a company with that kind of narrative if the offering is right," he says. "And it is. We love them."
Photos Courtesy of Andrew Livingston, NEAT Space