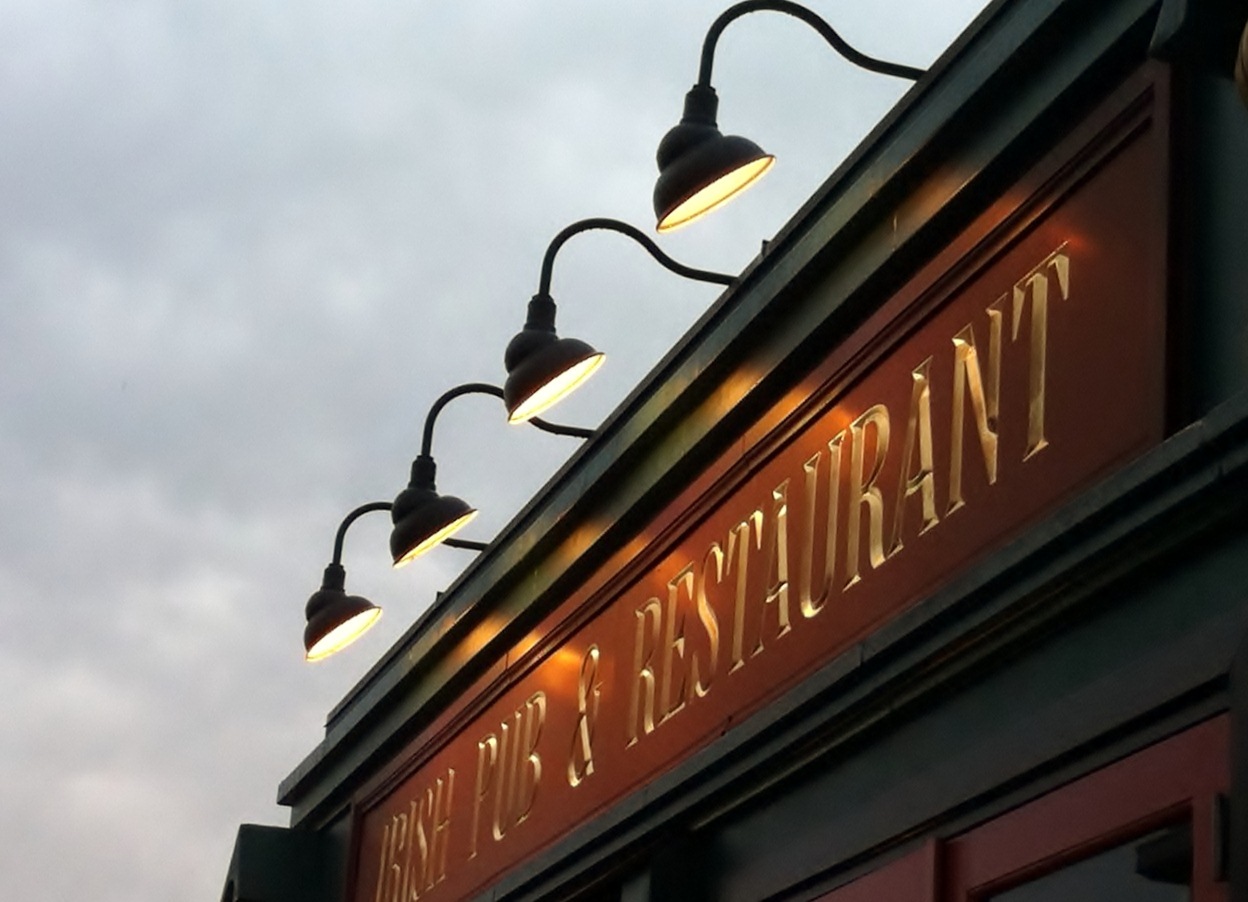 Emblem Shades Add Classic Statement to Disney Restaurant
At the Raglan Road™ Irish Pub & Restaurant at Walt Disney World's Pleasure Island, visitors are treated to authentic Irish everything from the moment they walk in the door. From the celebrity Irish chef and his fabulous fare to the Celtic souvenirs and Irish jigs that bring a wee bit of the old country to Orlando. However, before they walk in the door, visitors are greeted by genuine gooseneck sign lighting that beckons them in from the crowded streets. These fixtures are almost identical to Barn Light Electric's Emblem Shades, part of our gooseneck sign lighting collection that is hand crafted right here in America.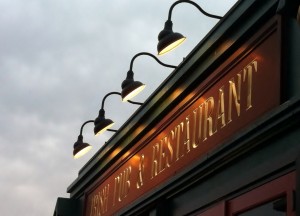 Goosenecks are a great choice for showcasing your commercial venture and highlighting not only your signage but your building as well. The Emblem Shade, in particular, makes a classic statement and an elegant addition to the other design features of your establishment. Aside from the obvious aesthetic purposes it serves, well-placed exterior lighting provides valuable security and the peace of mind that goes with it.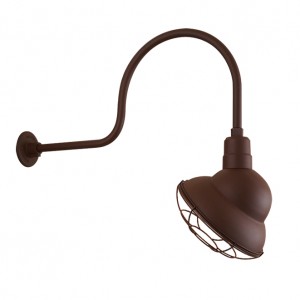 The Emblem Shade comes in several sizes ranging from eight inches to 16 inches. You may select from a wide selection of gooseneck arms depending on how far from the building you would like your lighting to extend. Your list of options for customizing your new fixture continues to grow with the number of finishes available. Choose a neutral color if you want your lighting to quietly complement your sign or building. Or make your fixture part of the overall design by choosing a bold red, sassy yellow, or one of our other vivid colors. Metallics are a great choice for a classic look with options that include brushed patina, weathered brass, or raw copper. Adding a cast guard and glass is a fun way to make your fixture truly unique or add a wire cage for a retro look.