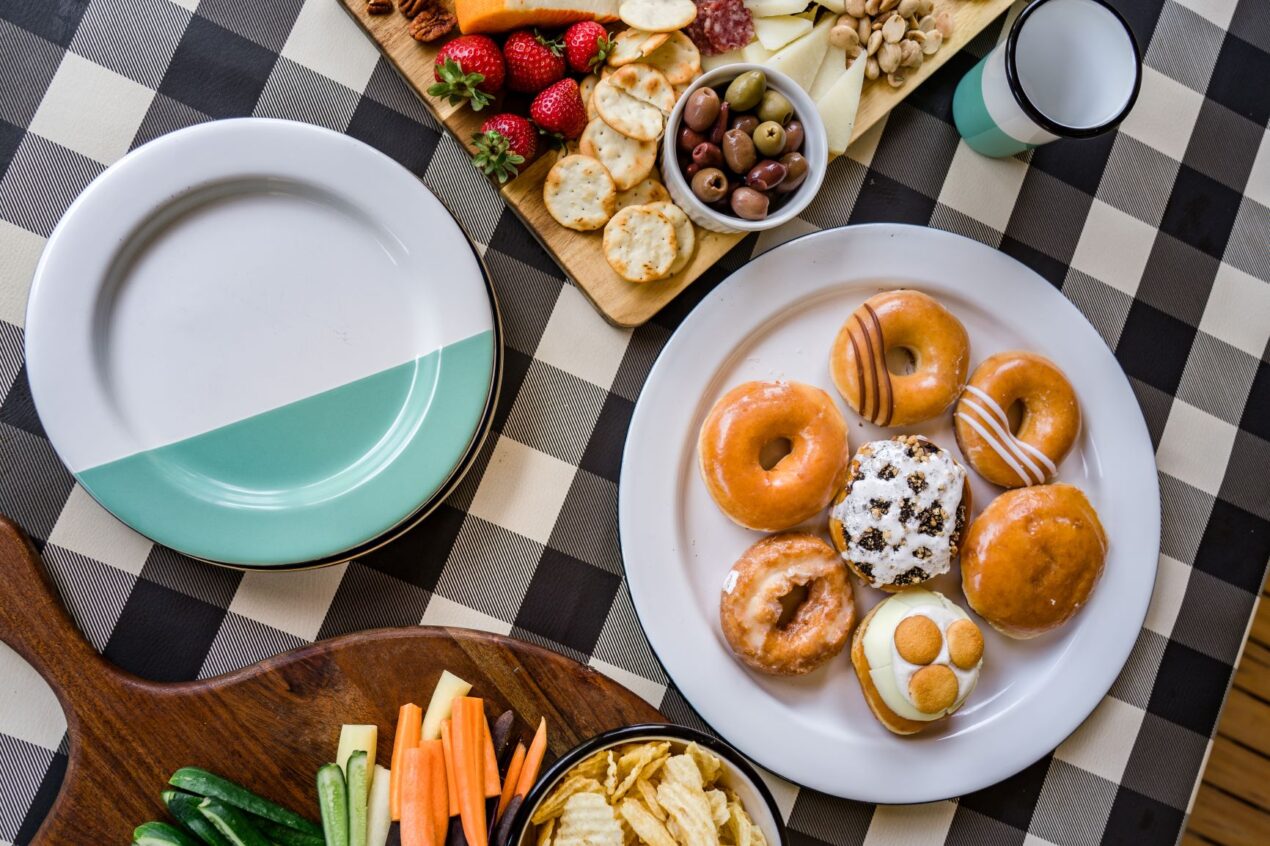 Porcelain Enamelware Keeps Up With Adventuring Family
While the coronavirus may have isolated us from friends during the last six months, families reaped the benefits of more together time. For Felicia and Jason, known on Instagram as @everydayadventurefam, the pandemic offered more time for adventures with their two sons, Alex, 7, and Brian, 5.
"We view every day as an adventure, hence our Instagram handle," Felicia says. "During the early months of the pandemic when California had a shelter-in-place order, we had plenty of adventures in our own back yard. We set up our tent, splashed in an inflatable pool, blew giant bubbles, and enjoyed family bike rides around the neighborhood."
As summer began and travel restrictions loosened, the family hit the road again. From their home in southern California, they travel to Crystal Cove State Park, Joshua Tree National Park, Death Valley, and Yosemite National Park for hiking and camping fun. Felicia began searching for dinnerware that was rugged enough for repeated use but not made from plastic.
"I needed to find something that was suitable for outdoors and camping as well as kid friendly!" she explains. "We try to avoid plastic for food as well as single-use disposable dishes and cups." Felicia googled "enamelware" and discovered Barn Light Electric not only handcrafts porcelain enamel lighting, but also has an abundant collection of Porcelain Dinnerware.
Felicia picked out the 12-Piece Dipped Breakfast Set for her family's adventuring. She customized this set, which includes four tumblers, four plates, and four bowls, with a Jadite finish.
"We are a foodie family and I enjoy preparing, cooking, and eating food. This set is the perfect backdrop for our meals," she notes. "I think plating and presentation is very important, and everything looks good served on these dishes!"
Felicia also picked out a Round Enamelware Platter for serving. She customized this handspun platter with a white top and the Graniteware finish of Jadite with Black speckles on the bottom.
"I chose the graniteware pattern because it's a classic and timeless finish that is unique," Felicia notes. "I love big serving dishes because we like to cook family-style dinners, plus this matches our Jadite enamelware set."
The latest addition to Felicia's collection are four 8-ounce Dipped Cups each in a different finish color. Like all of our enamelware pieces, the cups are handspun from solid steel then coated with multiple layers of porcelain enamel glass. The cups are baked in our porcelain oven which reaches temperatures of 1,500 degrees to seal the finish to the steel. The result is a high-gloss finish that will never fade.
"I love these cups because they can be used not only for drinking but for serving items like berries and yogurt," Felicia says. "I chose four different colors because it's nice to know which cup belongs to which family member! I also like how they add a bit more color to our table."
Like many people looking to minimize the use of plastic, Felicia and her adventure-loving family feel the enamelware is not only better for their health, but better for the environment too.
"We wanted something durable and environmentally friendly," she says. "Enamelware fits this bill perfectly, and it looks a lot better than most children's dinnerware!"