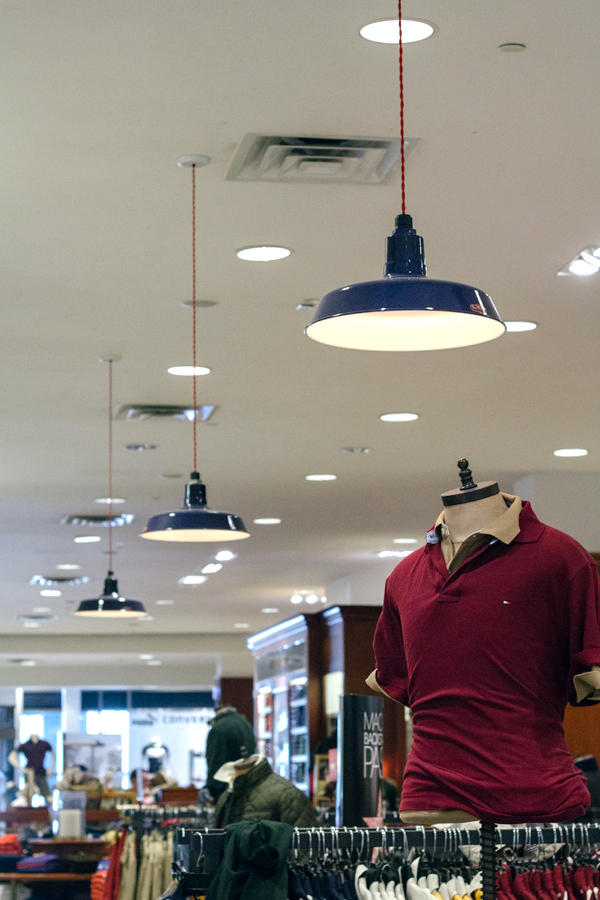 Porcelain Enamel Lighting Perfect for a Busy Mall Setting
Although the annual shopping frenzy is in its final throes, we don't want you to forget that our Holiday Sale is still going strong until January 4th! You get Free Shipping on any purchase and enjoy an extra 10% off any fixture in our Porcelain Enamel Lighting family! During one of our many trips to the mall this season, we were sidetracked by our very own Ivanhoe® Sky Chief Warehouse Porcelain Pendants! That cobalt blue is stunning and the industrial look of this rugged fixture gives it an edgy and hip feel. We love the addition of the red cotton twist cord which adds a pop of color streaming down from the ceiling. The height of these fixtures is perfect for throwing some light onto individual displays without a lot of harsh glare.

Designers who work on commercial lighting projects look for fixtures that are crafted from quality materials that won't rust or fall apart in six months. Affordable lights that are energy conscious and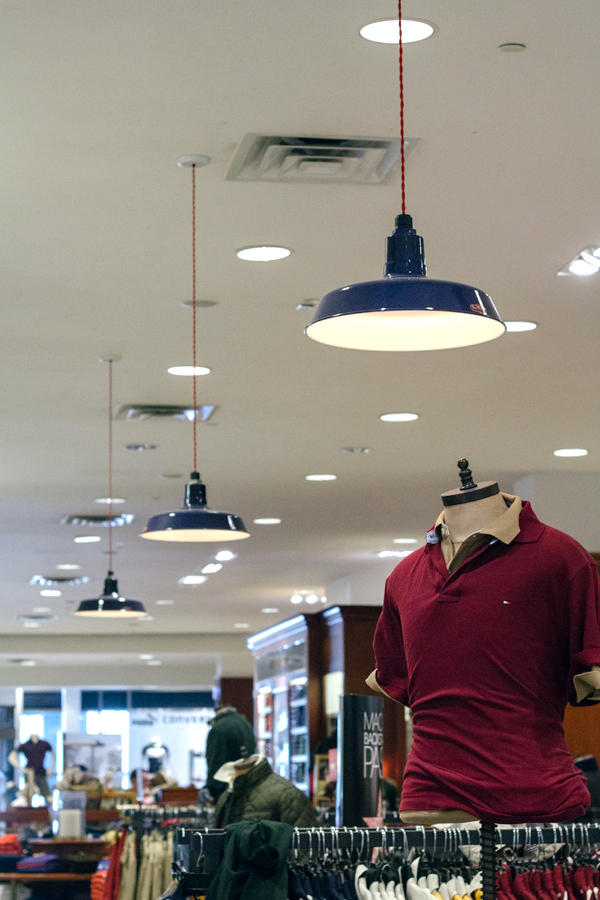 budget friendly also rank high on a professional's list!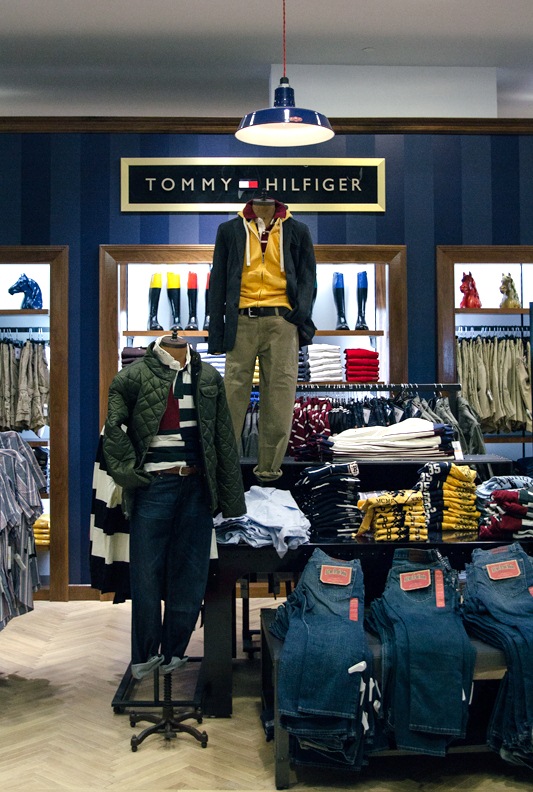 All of our porcelain enamel lights, including the Goodrich® family of goosenecks, the Ivanhoe® cord hung pendants, the Benjamin® stem mounts, and the Wheeler™ family of wall sconces, are all American made and hand crafted by our metal artisans. Two coats of porcelain enamel glass are hand applied to each shade which is then baked in our porcelain oven to create the long-lasting, high gloss finish that characterizes porcelain enamel lighting. Each shade develops its own unique character thanks to this hands-on process. Commercial business owners especially appreciate the minimal maintenance that is required to keep these shades looking brand new. A simple dusting now and then and a soap-and-water cleanup is all it takes!