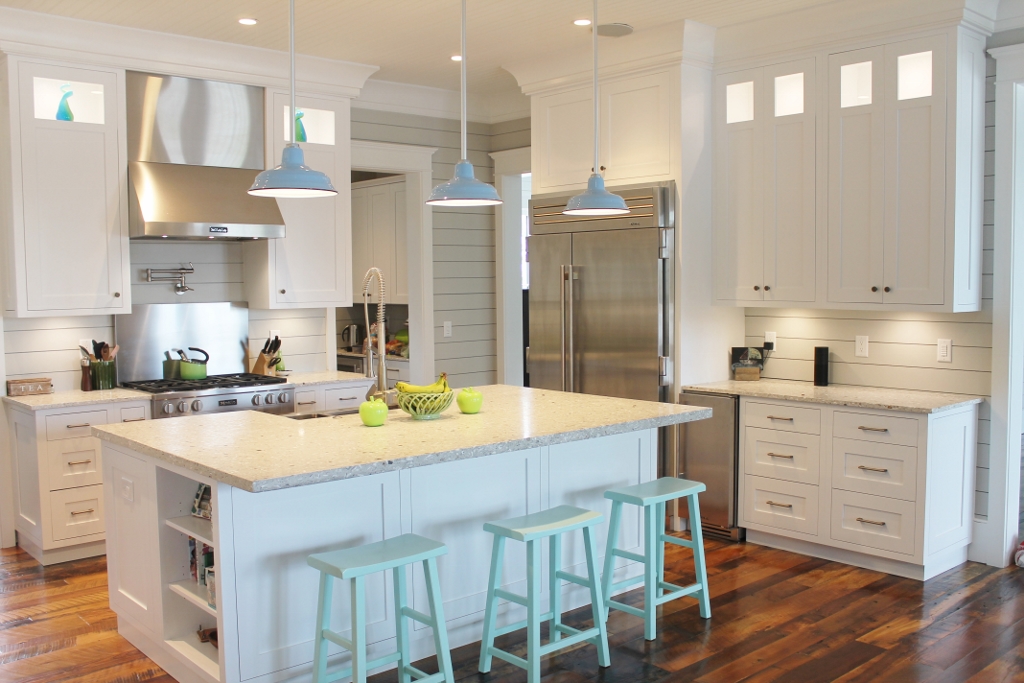 Porcelain Enamel LED Lighting | Long-Lasting Beauty, Efficiency
Do you shake your head at people who constantly change up their dècor? Wonder at those on a first-name basis with the guy at the paint store? Or question the wisdom of new throw pillows for every season?
You're not alone of course. While some people love to change things up as a means of keeping their home fresh and interesting, others are happy to simply buy quality goods and live with them. Long term.
If you're one of these people, our Porcelain Enamel LED collection is made just for you.  This American-made collection combines the most durable finish you can find on the market today with the energy efficiency of LEDs.
Back in the early 20th century, companies like Benjamin®, Goodrich® and Ivanhoe® all used the highest quality materials of the day to create their lighting. It was hand crafted to last. We follow in their footsteps as the only company in America manufacturing hand-spun porcelain enamel lighting meant to offer years of service.
Our metal artisans use commercial-grade steel to create our signature barn light shades. Once the desired shape is achieved, multiple coats of porcelain enamel glass are hand applied to the shade. Our porcelain color palette has something to complement every dècor from traditional Black and Bronze to more contemporary colors like Yellow, Jadite, and Metallic Chrome.
The shades are baked in a special porcelain enamel oven that reaches temperatures up to 1,800 degrees which seals the glass to the steel shade. This time-honored process creates a hard-as-nails, high-gloss finish that will never fade even when installed outdoors. And maintenance is simple — just a soap-and-water cleanup now and then is all it takes to refresh the shine!
And just when you think you have the perfect fixture in hand, we add the very latest in LED technology. With warm, bright light that resembles incandescent bulbs, LED lighting is not only energy efficient with 85 percent less heat generated, but it is environmentally friendly too with no harmful mercury.
The best of both worlds — vintage style plus LED efficiency in a fixture that can be easily customized with size, finish color, plus lens and lumen options. Available in gooseneck mounts, cord hung pendants, stem mount pendants, and wall sconce lights that you can install then sit back and enjoy for years to come!