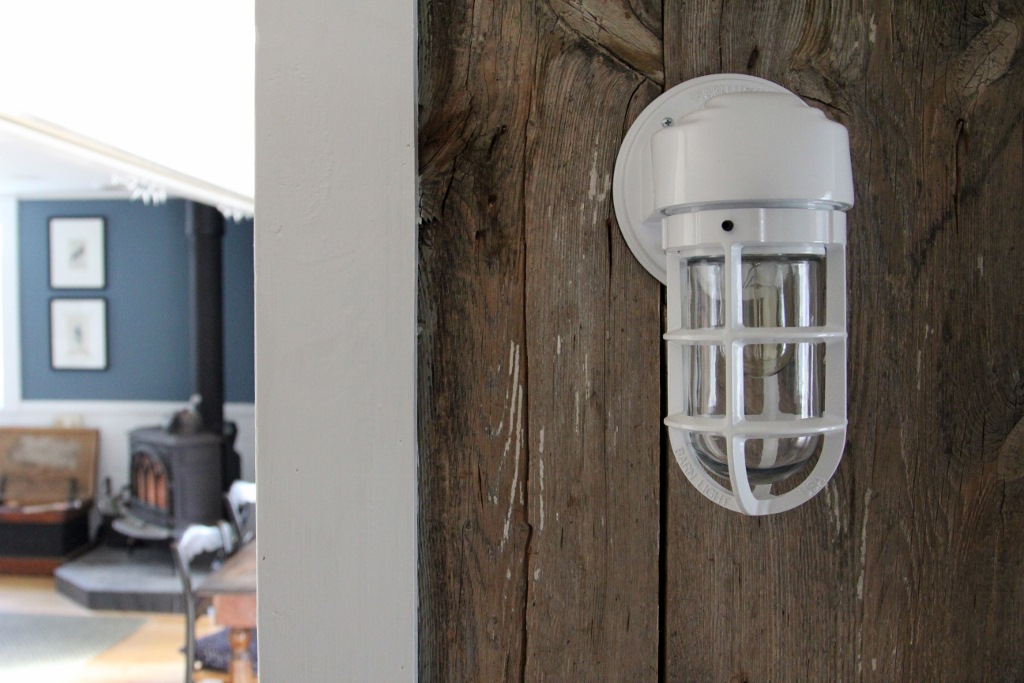 Industrial Wall Lights | Rugged Construction with Plenty of Personality
Industrial wall lighting was once all about function. Warehouses and factories needed rugged lights that made the working environment safer and could stand up to the harsh conditions where they were installed. The original guard-and-glass type fixtures and vapor proof lights were designed to protect the bulb from the hazardous work environments of the day.
These classic industrial designs are wildly popular today not only because of their rugged nature, but because these handsome wall lights can be customized to suit almost any style of home or commercial brand. You don't have to settle for basic black or galvanized anymore!
Barn Light Electric's collection of Wall Sconces has roots in the lighting designs from the early 20th century right through to the end of the Atomic Era in the late 1950s. These American-made industrial wall sconces can be installed indoors or out and their wall-hugging designs make them suitable for spaces large and small.
You can customize our rustic wall sconces in a number of ways to create a light that has an industrial look with plenty of personality! This Streamline Industrial Guard Sconce has been customized with a White finish, clear glass, and a thick cast guard for a chunky look.
Contrast that fixture with this rustic wall sconce that features a vivid Barn Red finish and thinner cast guards for a sleeker look. Installed in a garage/entertainment space by a customer in Oregon, this industrial fixture serves as another piece of art on the wall!
In addition to finish color, you can customize your wall lighting with one of several glass options. This photo shows three different industrial wall sconces with different finish colors and glass options. Each one offers a different feel and the glass choice will affect how the light shines through the jelly jar. Colored and frosted jars will diffuse the light while a clear jar allows the most light to shine through.
If you're unsure about your options, our helpful sales staff stands ready to assist. You can reach them on the phone at 800-407-8784, via email at sales@barnlight.com, or via Live Chat during our regular business hours which are 9am-6pm Monday through Friday.