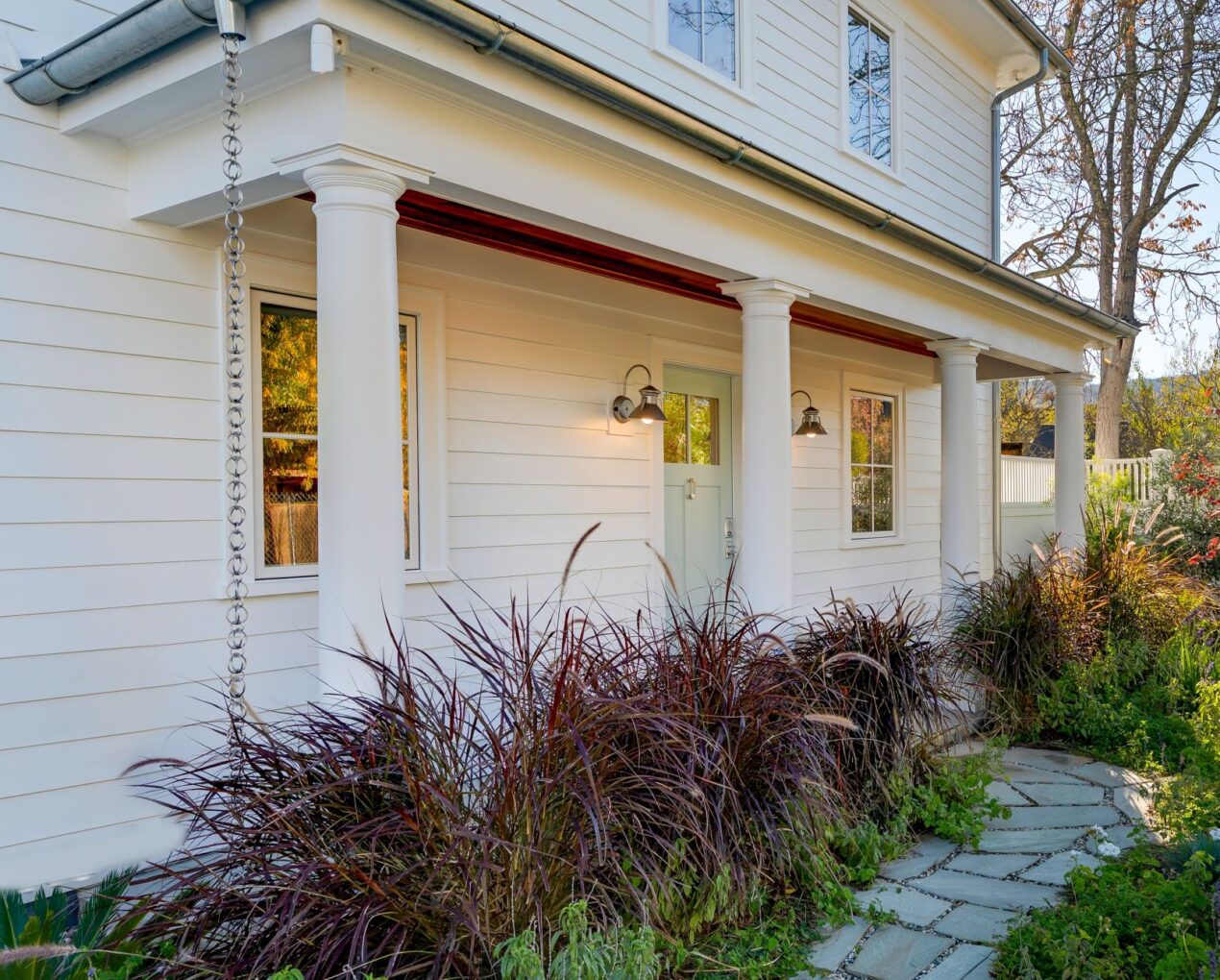 Period-Style Lighting Supports Homeowner's Historic Vision
Anyone attempting to build or remodel in recent years faced obstacles from pandemic lockdowns and spiraling costs to endless supply chain woes. In St. Helena, California, Michael felt well equipped for tackling the design and construction of his new home with a background in architecture, carpentry, and design/build contracting. Little did he know the adversities he would face.
Just as he was ready to begin building, a business associate who was to help with construction backed out. So Michael started the build alone. Then the Covid-19 pandemic hit. Michael's mother died unexpectedly on the east coast. The Kinkade Fire in Sonoma County created horrific smoke and power outages in the area. And torrential rainfall made framing almost impossible.
Michael forged ahead confronting every challenge he faced including two falls from the structure. Today, with the home completed, Michael admits that if he had known what lay ahead, he never would have started. The 1,378-square-foot home, however, is exactly what Michael envisioned.
"I wanted it to look like it had always been there," he says. "Like a long-forgotten carpenter built what came naturally to him without the benefit of higher education." The style of the home hearkens back to the Ohio farmhouse of Michael's childhood and a nod to early-American simplicity.
When he considered outdoor lighting for his new home, Michael looked for clean lines, sturdiness, a range of color options, and an authentic historical style that would support his overall vision yet maintain its own aesthetic identity.
After searching Google images for historic galvanized outdoor sconces, Michael discovered Barn Light Electric. He selected two Colby Wall Sconces for the front porch and customized these handspun wall lights with a Galvanized finish and dusk-to-dawn photocell.
"I like the projection of the shades emerging from the house," he explains. "The galvanized finish offers a sense of this valley and timelessness. The gutters, downspouts, rain chains, and gate hardware are all a mill or galvanized finish."
For the back patio, Michael customized two more Colby Wall Sconces, these with a powder coat Mint finish and the dusk-to-dawn photocell.
"My earliest memory of a family vacation was to Daytona Beach of all places," he notes. "This is what attracted me to the Mint finish. The house and gardens were designed to put people at ease and help them forget, for a while anyway, the temporal demands of modern life."
The dusk-to-dawn photocells offer the benefit of never having to flip a switch as the lights come on automatically at dusk and turn off at dawn.
"I believe every house should leave some light on overnight. On the other hand, I don't want security lights with a brightness that would rival an automotive dealership," Michael explains. "I wanted the lights soft and yellow like small campfires. They say, 'You are welcome and safe in this neighborhood.'"
Michael adds that he loves people's reactions to his new home and lighting. The house is located where city streets transition to a darker, more rural area, and the lights make that transition easy to navigate.
"The Colby Sconces are graceful and just fit this house," Michael says. "They look and feel like they were made by someone who cares about what they are doing, what the finished product says, and how it will perform in the future."
Photos courtesy of Jim Nevill Photography