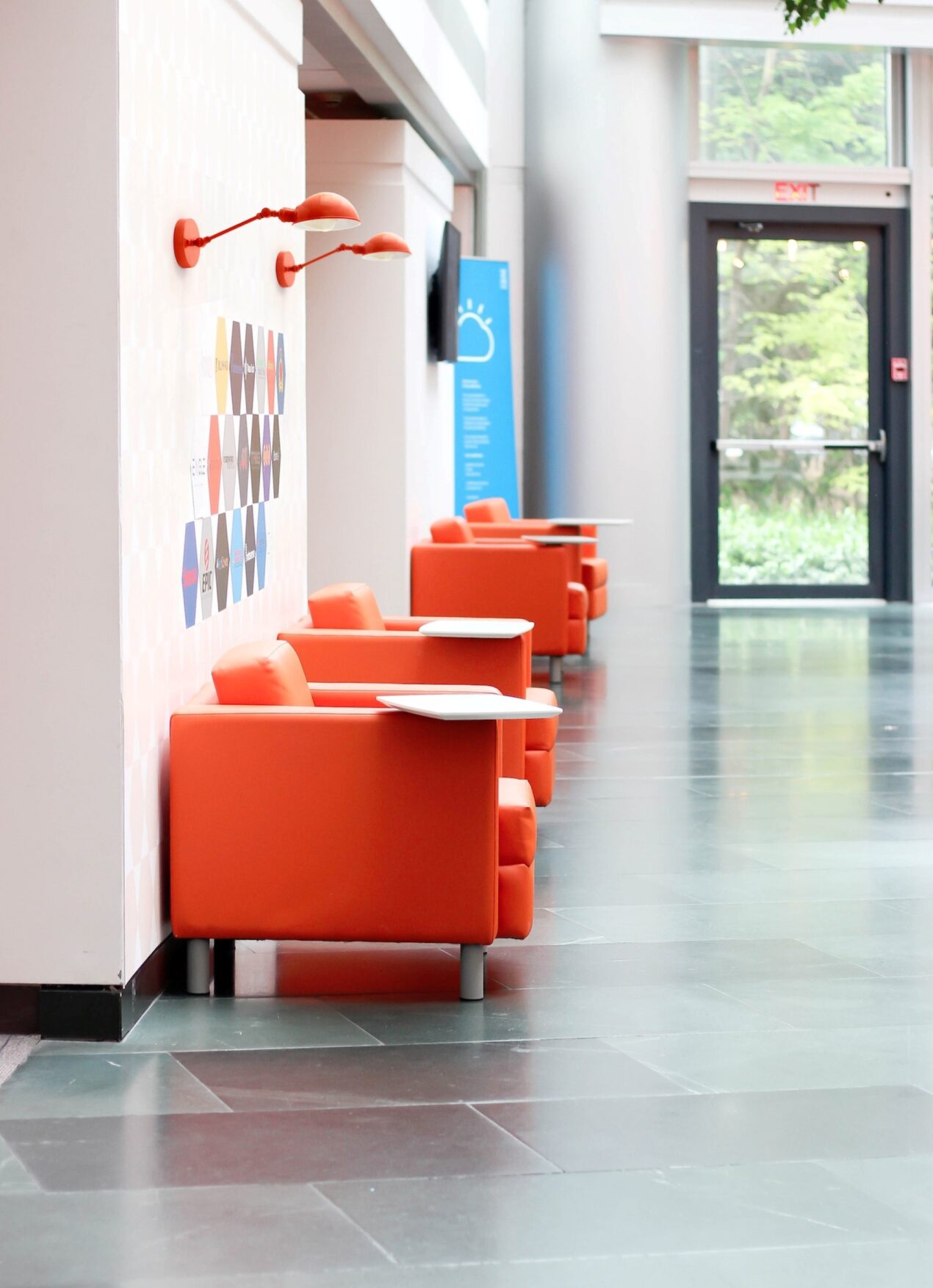 Parabolic Collection | A Captivating Fusion of Vintage Charm, Modern Design
If you want to create an irresistible blend of timeless aesthetics and modern flair, look no further than Barn Light Electric's Parabolic Collection of lights. Meticulously crafted by hand in our Florida manufacturing facility, these easy-to-customize chandeliers and wall sconces are the epitome of Barn Light's motto — Where vintage and modern collide.
One of three chandeliers offered in this collection, the Parabolic 3-Light Chandelier features simple, half-dome shades and a sleek, refined stem mounting. Available in more than 30 finish colors and five stem lengths, it's easy to customize this multi-light chandelier to complement your décor.
This homeowner used the wall and curtain colors as inspiration when customizing the chandelier above with an Orange finish for the shades and a Jadite finish for the stem.
The Parabolic 8-Light Chandelier features the same rounded metal shades, finished in Emerald Green, which are fully adjustable. They can be rotated to cast light towards the ceiling or downwards for more direct task lighting. Or alternate each shade for a unique and playful look.
For larger spaces or commercial venues such as hotels, the Parabolic 12-Light Chandelier becomes an eye-catching focal point. The chandelier's 12 shades are crafted entirely by hand ensuring an unmatched level of quality and durability. Multiple finish options include a diverse array of powder coat colors as well as copper and brass. The fixture above features a Natural Weathered Brass finish for a refined and polished look.
The newest additions to this collection of lighting are the Parabolic Wall Sconce and the Parabolic Plug-In Wall Sconce. With a sleek and adjustable arm, this wall light is perfect over the vanity, as a bedside light, or for any space that needs focused task lighting.
The plug-in version of the Parabolic Wall Sconce offers the convenience of hassle-free installation and flexibility without sacrificing any style. Easy to customize with finish color, mounting options, and a variety of cord colors and styles that bring added texture to the space. Choose your plug and switch finish then add your favorite light bulb to complete the look!