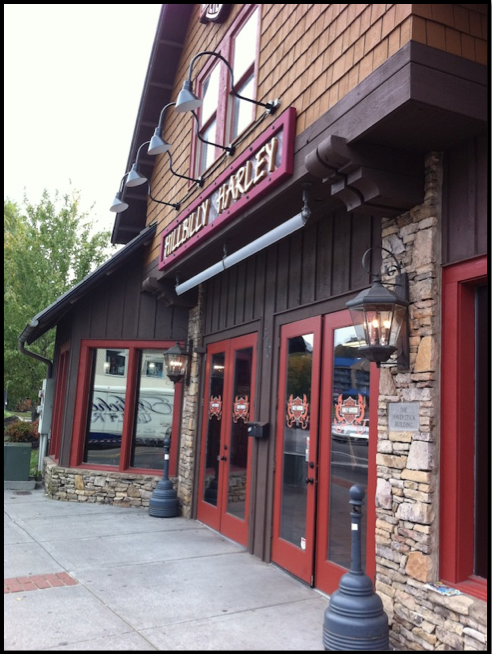 Outdoor Sign Lights Spotted Atop Hillbilly Harley
As a tribute to all of the upcoming Biketoberfest parties, today we're focusing on gooseneck sign lighting found outside Hillbilly Harley. While Hillbilly Harley is actually located in Gatlinburg, Tennessee, we've seen sign lights outside many biker shops these days. Porcelain industrial lights and Harley Davidson are like two peas in a pod, even if that pod is a bit unconventional. As both have been around for decades, porcelain Goodrich® Gooseneck Lights were used on the storefront of one of our local motorcycle shops in Titusville too; it was only natural that these two iconic pieces of American history be brought together again!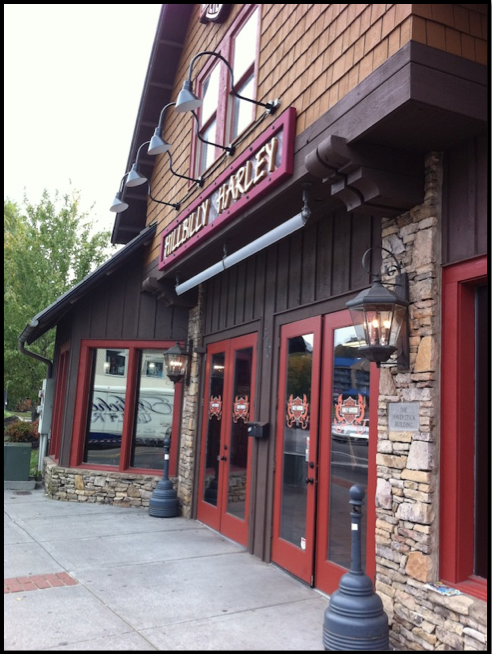 Directing our attention back to Hillbilly Harley, American made lighting was chosen to guide the way for Harley enthusiasts after they've ridden the winding roads of the Smokey Mountains. Purchasing merchandise from this local shop is almost like a rite of passage for bikers saying, "Yes, I've piloted the mountains!" But when the sun starts setting over the mountain tops, the roads get dark and store owners went with highly attractive (yet extremely affordable) sign lighting for their business' exterior. The outdoor lighting shines brightly overhead, while classic lanterns were mounted on either side of the doorways for lower, eye level lighting.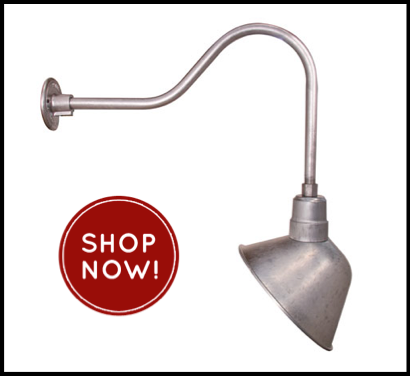 While it may be easy for small shops and homeowners to turn to big box stores for cheap lighting, there's no need to resort to tacky, harsh fluorescent lights when we're online. You guessed it, affordable, discounted American made lights are available through Barn Light Electric. If you're looking for a rustic approach to an entryway, storefront or walkway, our selection of Discount Sign Lighting should be your first stop. You don't even have to ride through the mountains to get to us! Stop into our central Florida store, give us a call or just place your order online.