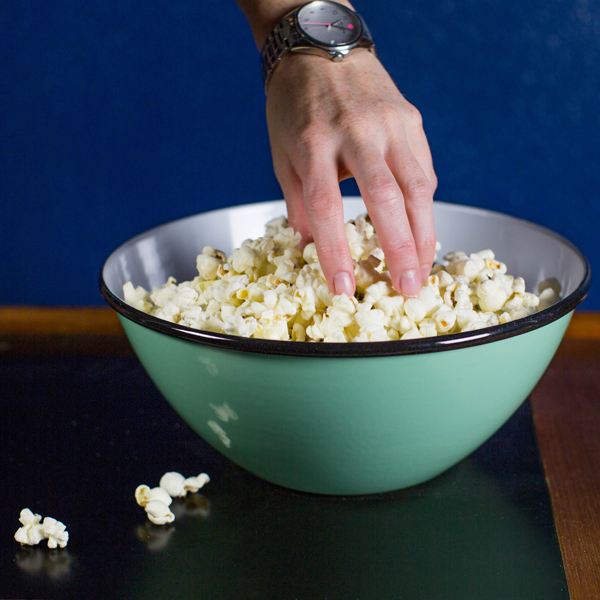 New Porcelain Enamel Dinnerware Hand Crafted to Last
The entertaining season is upon us and while I do love visiting with friends and family, my favorite part of the holidays is the food! I love throwing a party with nothing but hors d'oeuvres and desserts because, quite frankly, those are my favs. It's like opening your own tapas place where guests sample little bites of this and that and since they don't fill up on a heavy meal, there's plenty of room for dessert!
Presentation is everything when it comes to entertaining, and I'm not just talking about the latest crudite recipe you're trying. What those lovely appetizers and desserts need is a plate worthy of the holidays. And here at Barn Light Electric, we are happy to announce the latest addition to our Porcelain Enamel Dinnerware Collection — hand crafted porcelain enamel plates and bowls that you can customize with a rainbow of high-gloss porcelain finish colors.
This American-made dinnerware is hand crafted by our own artisans and baked in the same porcelain oven where our signature barn lighting is finished. This baking process seals the porcelain enamel glass to the high-quality steel for a durable, long-lasting finish.
For the kitchen, choose a set of five Enamelware Nesting Bowls that serve well for cooking, baking, and serving. The bowls feature a white interior, are dishwasher safe, and are lead and cadmium free. Like a little variety on the menu? Then choose the Build-Your-Own Enamelware Bowl Collection where you can choose a different finish color for each bowl.
Your guests will love piling up the holiday goodies on these matching Porcelain Enamelware Plates. Hand spun and baked just like the bowls, these are not flimsy imports but simply the best American made enamelware plates on the market. Choose from Graphite, Delphite, Jadite, and Cobalt Blue for your finish color. The Build-Your-Own option is also available for these 9 1/2″ wide plates.
Saving the best for last, just like Grandma's apple pie, we offer the set of four Enamelware Dessert Plates. At just over seven inches wide, this hefty little plate will hold plenty of treats for many holidays to come!