Glass Shade Pendants Bring Vintage Flavor to Kitchen Remodel
Doing a gut remodel takes a lot of vision, planning, and the guts to see it through until the final sweeping away of the dust! Today's Featured Customer purchased her 20-year-old Florida home six years ago and knew that the kitchen would need major work. She describes the house as a "fixer upper" and while she had never undertaken a remodeling project before, she was ready to take on the challenge of turning her kitchen into a dream space.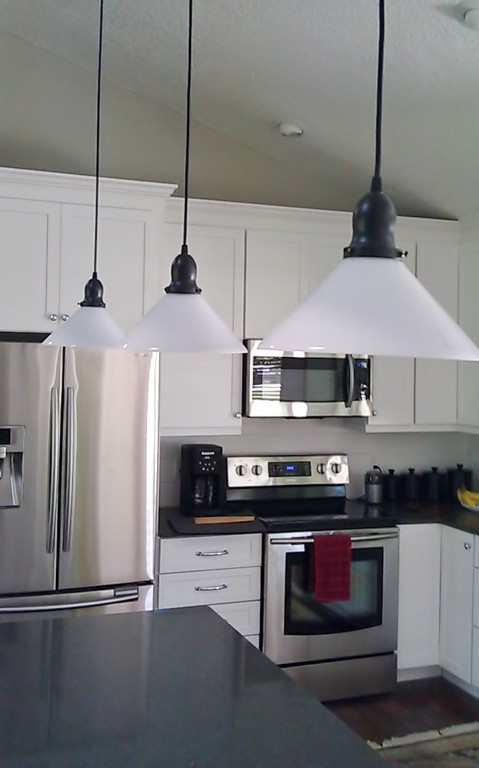 The project included removing and building walls to create a new footprint for the space. In designing her modern farm kitchen, our customer spent hours on Garden Web and Houzz, pinning photos of products she liked. She fell in love with a bathroom light on Houzz, and a click on the photo took her to Barn Light Electric where she thought, "I love all of this! They have the feel I want." For the kitchen, she chose the Barn Light Homestead Pendant to bring a touch of vintage flavor to her new space.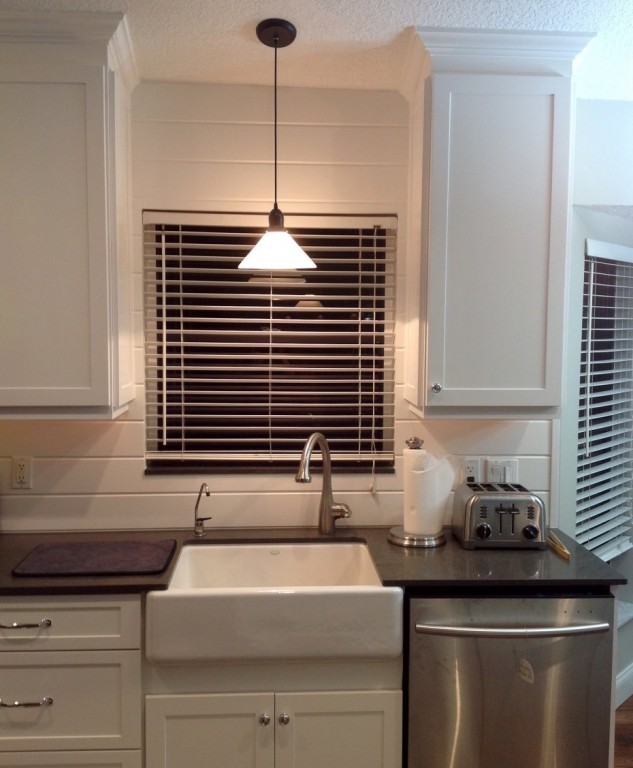 Our customer admits that she had a lot of questions about the light, but a call to our helpful sales staff provided answers and advice on how to customize this flared glass shade pendant. She chose the Textured Black finish for the cup, a standard black cord, and milk glass for the shade. She was thrilled with the quality of the lights and even more impressed with the careful packing of them.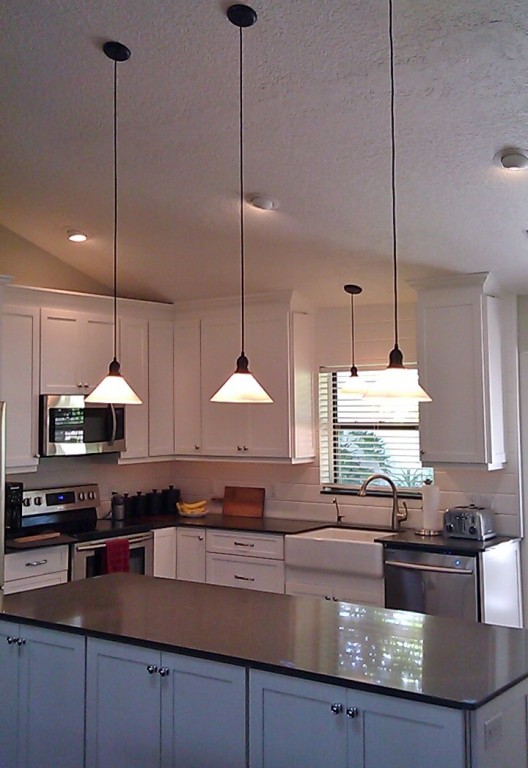 The homeowner describes the American-made Homestead Pendant as "the perfect size. They don't overwhelm the island and they don't look too 'kitcheny' from the living room side." She timed her purchase to coincide with one of our recent sales but says that the price doesn't really matter anymore. "I just know I got the right lights and I'm very happy with them."
Photos courtesy of the homeowner