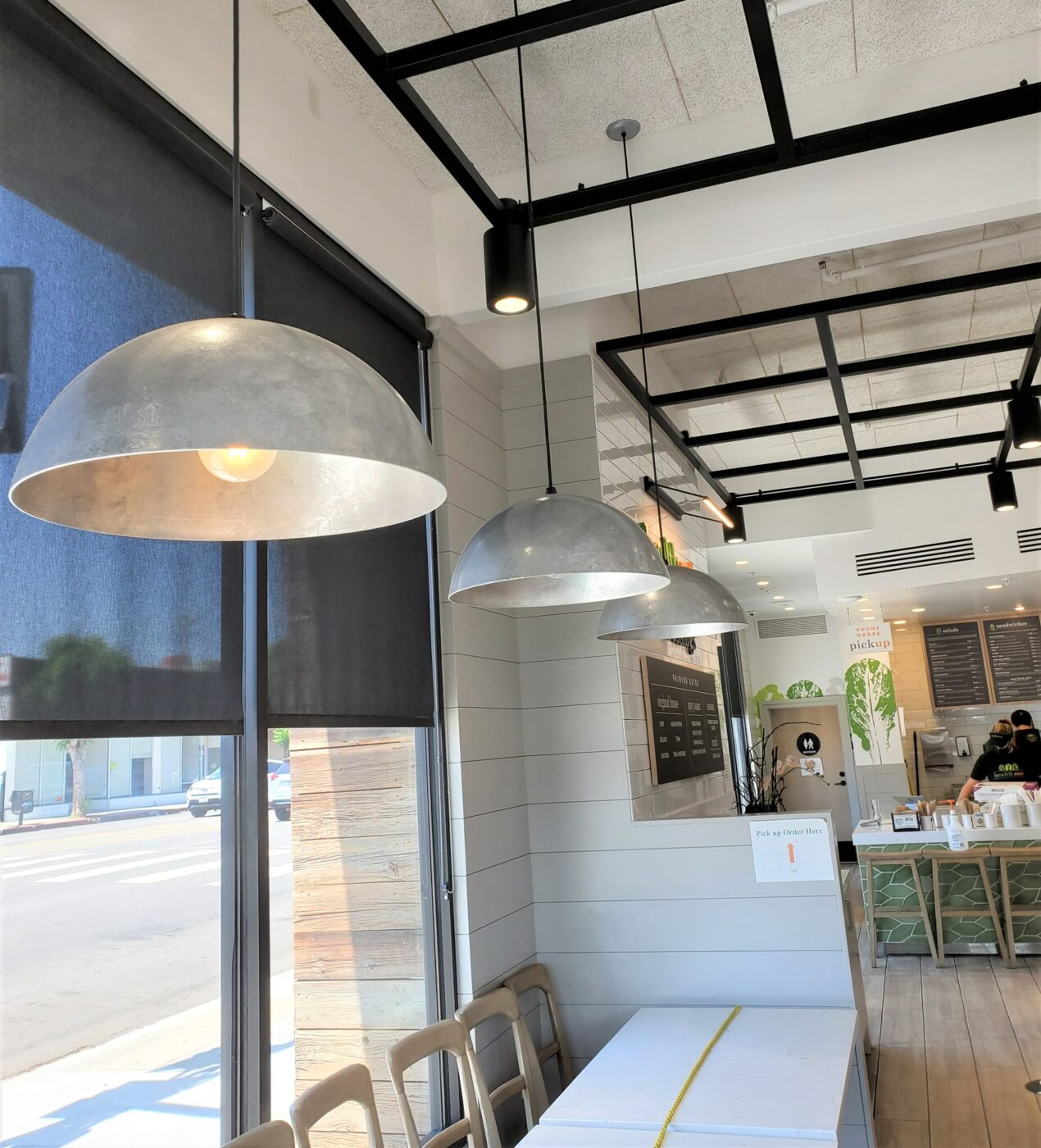 New Deep Bowl Pendants Offer Modern Style, Unrivaled Quality
The ceiling pendant trend shows no sign of slowing down in the coming year, and with everything from a bare bulb on a cord to eclectic chandeliers, there's a pendant for every room of the house.
One of the most popular shade styles is the deep bowl which harkens back to the early days of RLM lighting where factories and other workplaces needed focused downlighting. Today, consumers have embraced deep bowl lighting in the home. Having the bulb tucked deep inside the bowl not only reduces glare, but it allows the fixture itself to become a true focal point in a space.
Today we're announcing the launch of the latest addition to our collection of deep bowl pendant lights. With a nod to classic RLM style but with updated, contemporary lines, the Loma Collection brings the best of both vintage and modern together into one beautiful fixture.
Available in cord hung, stem, and chain hung mountings, the sphere-shaped Loma Pendant is crafted from commercial-grade materials in three shade sizes — 12″, 16″ and 20″ sizes. Beautifully handcrafted and made to order, this pendant makes a stunning statement over the dining room table, in the kitchen, or in living spaces.
For the first time, we are offering the option to use two different finish colors on these powder coat fixtures — one for the interior of the bowl and one for the exterior. For example, the Loma Stem Mount Pendant above features a Black exterior finish with a Raw Brass interior finish. This elegant look is topped off with a matching Brass stem mounting.
For those who love the high-gloss finish and durability of our Porcelain Enamel Lighting, we offer the Locke Pendant. Handcrafted from commercial grade steel, these pendant lights are rugged enough for commercial settings such as restaurants and retail stores yet stylish enough for any residential space.
This Loma Pendant features a 20″ shade, Delphite Blue finish, and a black-and-white cloth cord for a bit of extra flair.
This deep bowl pendant is also available as the Loma Chain Hung Pendant. All are hand spun by our metal artisans and customized to each customer's specifications to create a light fixture that will add stunning and functional style to your space for years!