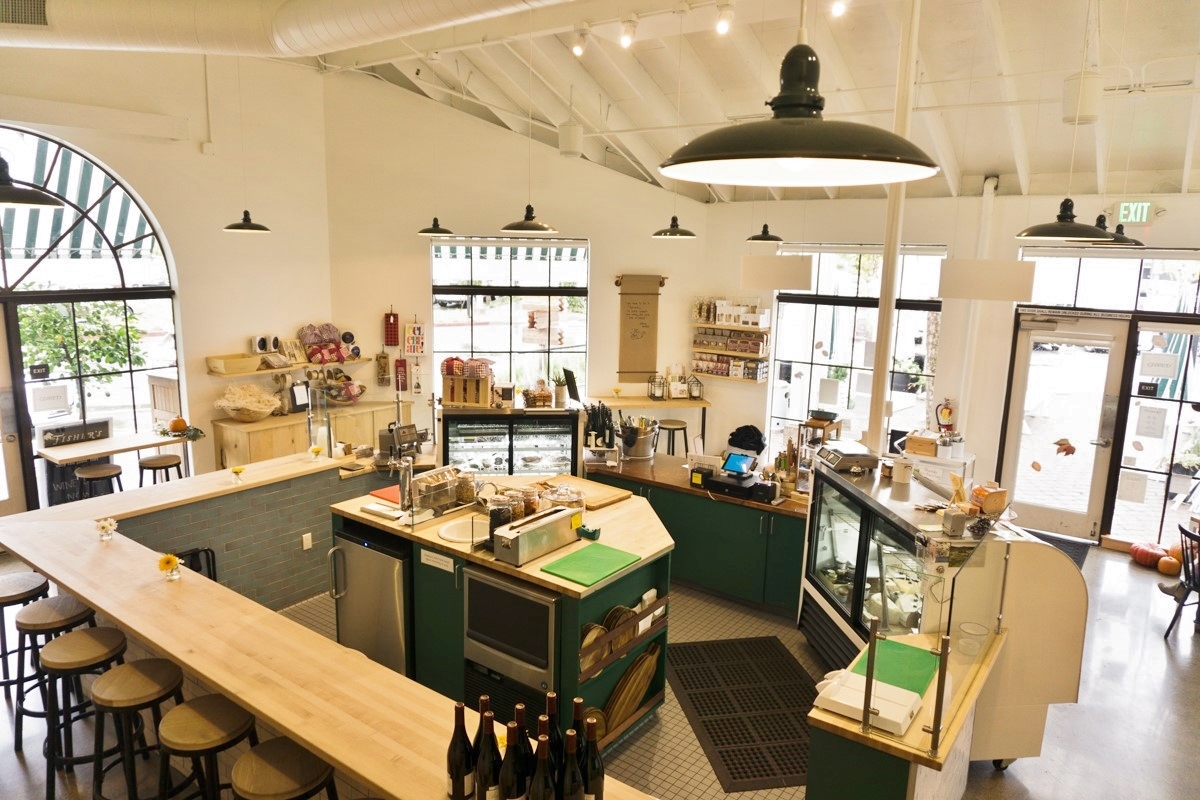 Industrial Pendant Lights Offer Perfect Wine & Cheese Pairing
If you had to eat the same meal every day for the rest of your life, what would it be? My choice would be well-aged wine and artisanal cheese. And if I lived in Larkspur, California, I would be set for life with the opening of Fisher's Cheese + Wine.
This new retail shop and cafe offers a warm inviting space with an eclectic menu filled with an amazing variety of cheeses and wines to suit every taste. Owner and head cheesemonger Kiri Fisher wanted to add a sense of nostalgia to her new space.
"We needed to bring in a sense of history and character," she says. "The design of the shop needed to reflect a bucolic scene." Kiri chose a vintage-style pendant light for her new space which measures just over 1,100 square feet.
The Sinclair Spoke Top Pendant Light is a replica of the original Benjamin pendants from the 1930s. Overflowing with vintage detailing, this ceiling pendant features a rounded, dome shade and can be customized with finish color, cup style, cord options, and the addition of a turn key or paddle switch.
"This pendant had the right shape and curves. We were most interested in the color choices and customization options," Kiri notes, "but it's wonderful that it's American made too."  She customized her pendants with 14″ shades, a Dark Green finish, white cords, and no arms or switches on the cup.
"We wanted green to be our accent color, referring back to our grassy bucolic theme," she explains. "And we chose the white cords to blend in with the white ceiling." Handspun on a lathe just like the pendants back in the 30s, the Benjamin Industrial Pendant offers all the vintage styling with contemporary customizing options to suit both residential and commercial spaces.
"The lights bring our very high ceiling into human proportion," Kiri says. "And I think they give the space character."
Photos courtesy of Fisher's Cheese + Wine