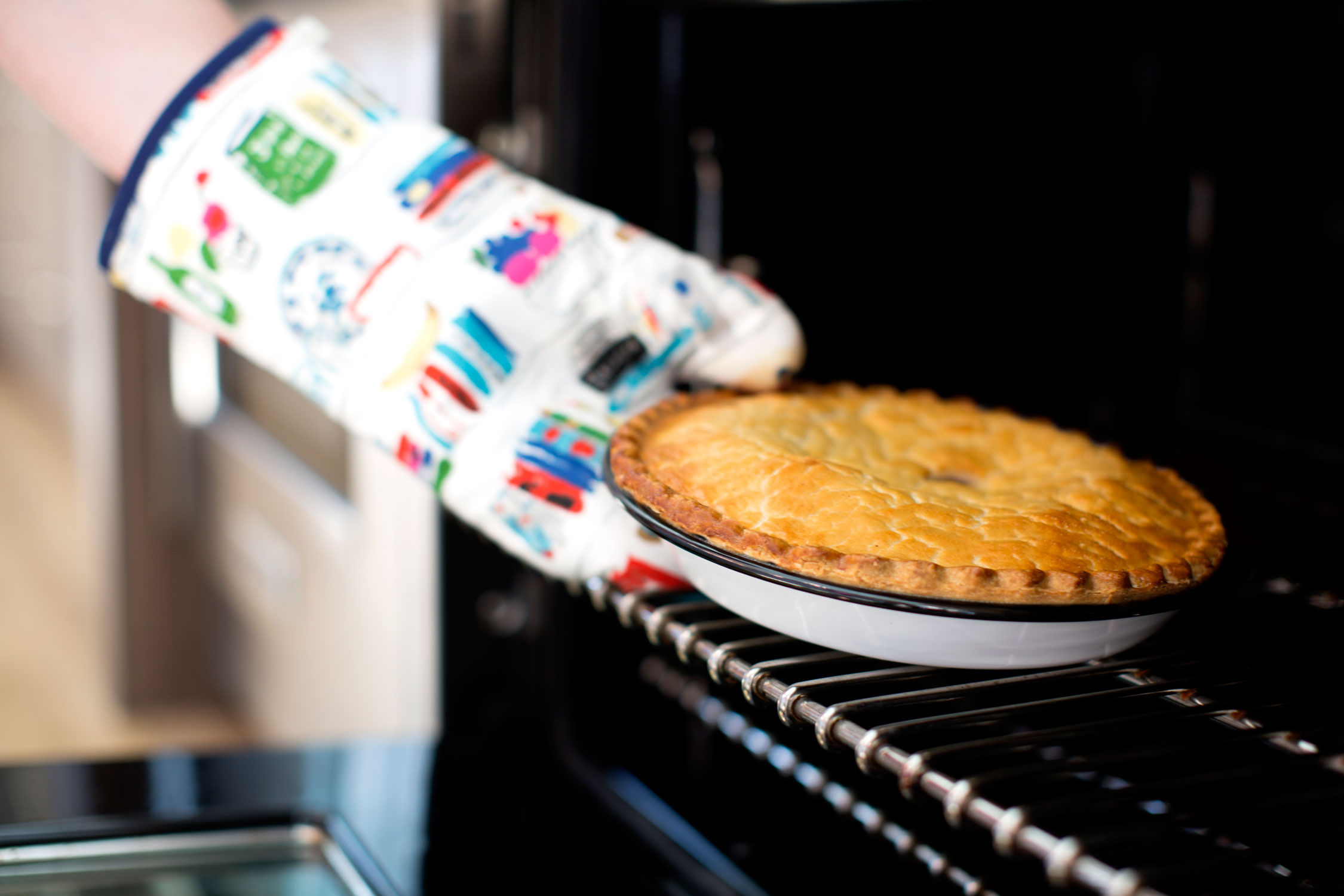 How To | Last-Minute Advice for Stress-Free Thanksgiving
What's not to love about Thanksgiving? A holiday that's all about food, family, and football with zero presents to wrap makes it just about perfect in my book!
Hopefully you're ready for everything from roasting the bird to mastering Aunt Jo's classic sweet potato casserole. But just in case you're still juggling last-minute details, we're here to offer some advice on how to have a stress-free, even fun-filled day.
The table is the centerpiece of this holiday so take the time to set it the day before. Break out the linens Grandma embroidered and use them with joy. She'd rather see a gravy stain than have the tablecloth stored in a box to stay clean forever. We're lucky here in the Sunshine State to dine outdoors for Thanksgiving, and our table is perfectly styled with our Enamel Dinnerware Set and Enamelware Cups.
With all the food prep, it's vital to have a set of good mixing bowls. These Graniteware Mixing Bowls not only perform well for mixing up pie fillings and yeast rolls, but are pretty enough to serve green beans, corn, and stuffing right on the table. These beauties are hand spun from steel then customized with your choice of finish color dotted with the classic graniteware speckles.
If you're like me, you start baking pies a couple of days ahead. And honestly, there's no such thing as too much pie so it's great to have plenty of pie plates on hand. This Enamelware Pie Plate is a generous 9.75″ wide and 1.5″ deep so pile those apples high and add plenty of cinnamon. Or drizzle a little melted caramel over the apples before you seal the top crust for a little unexpected sweetness!
Even if you crossed everything off your list, pick up some extra butter, chicken stock, and a bag of ice for the cooler so you can avoid a run to the mini-mart Thanksgiving morning!
And to truly make Thanksgiving day run smoothly, let your guests pitch in. Your 20-something college student can figure out cranberry sauce and your crazy uncle can put together a relish tray. No baking required! And your son's girlfriend would love to bring flowers for the table. By letting others help with the small details, you can concentrate on the bird and the big picture of just enjoying the day with those who mean the most!
Happy Thanksgiving!