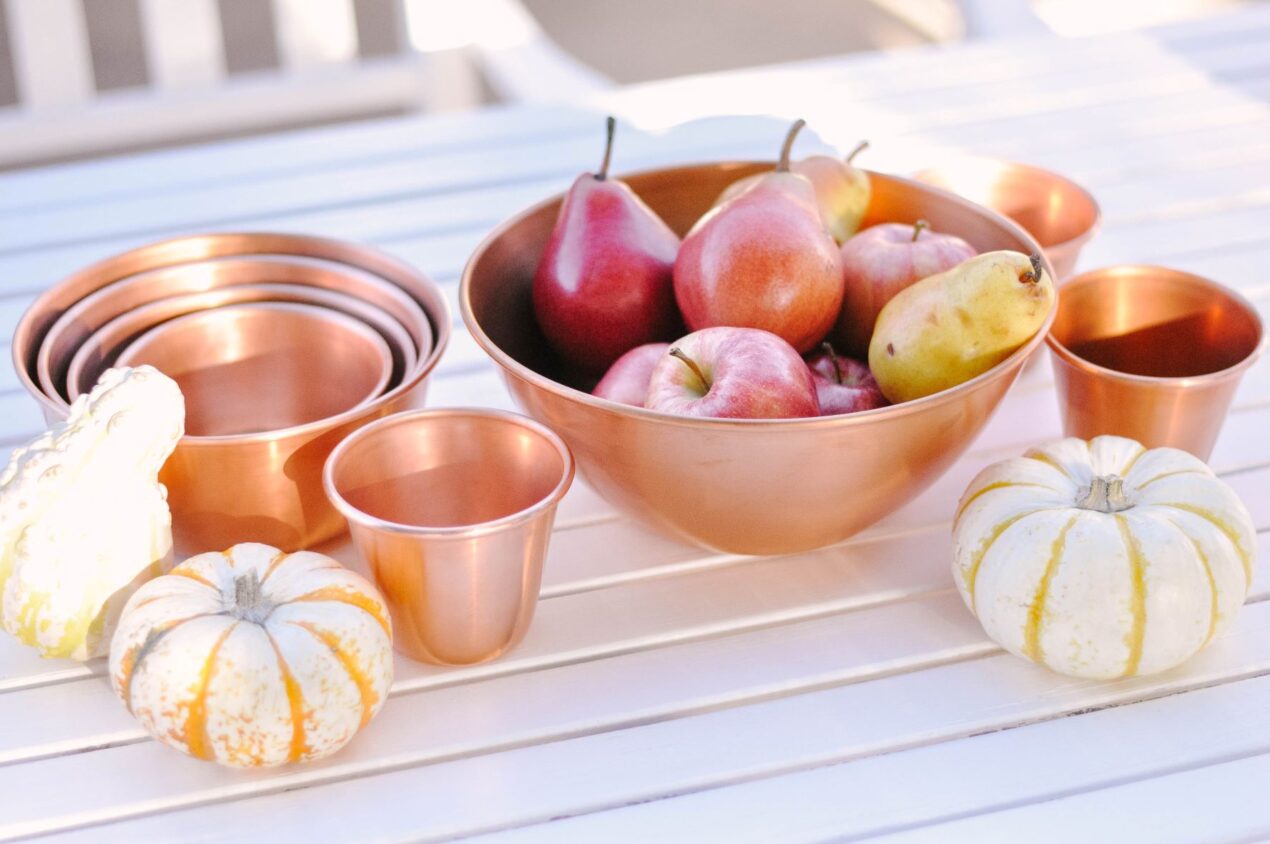 Gift Guide | Our Staff's Best Picks for the Holiday Season
And just like that, the holiday shopping madness begins! Seems like just yesterday, we were enjoying turkey and pumpkin pie. Oh wait, we were!
But today we turn our sights on finding the perfect gift for that significant someone, a sibling, a teacher, or friend. Skip the lines, avoid endless circling of the mall parking lot, and find amazing gifts right here! To help launch your search, some of our staff offer up their suggestions for those special, handcrafted gifts that will be cherished for years to come.
"I would pick the 12-piece Graniteware Dinner Set for my parents for Christmas, specifically in the Cobalt and White," says Danielle, our Web Content Specialist. "Earlier this year, I bought my mom a set of the Porcelain Enamel Mixing Bowls in Cobalt, and she loved them. I know these would be a great addition to their growing enamelware collection."
Jon, one of our fantastic Customer Service Reps, would gift the Solid Copper Nesting Bowls to his parents or the in-laws.
"I think they're really well-made and look beautiful on the table," he says. We think Jon is shopping for serious bonus points from the in-laws this year!
College-age students can be notoriously difficult to buy for, but Sarah, our Graphic Artist, has a great suggestion.
"I would have loved a Lovell Task Lamp when I was in college," she says. "It's small enough to fit a student desk and has an adjustable arm to swivel the light wherever you need it. It comes in all sorts of fun colors like Mint, Magenta, and Sunflower plus cool natural finishes like copper and brass."
Paige, who handles Barn Light's international sales, loves our newest line of handcrafted goods.
"Don't you love when vintage and modern collide?" she asks. "The perfect example of that is Barn Light's new Furniture Collection!  My favorite piece in the collection is the Beckett Coffee Table.  The sleek lines are the perfect modern touch to the old rustic style of the solid wood tabletop.  With so many choices, my absolute favorite combination is the Distressed Pine with our Textured Black finish to the frame.  Built to last, built to love!"
Charlie, another awesome Customer Service Rep, is also hoping for a special something this season.
"I hope I find the Huxley Machine Age Wall Mount under my tree this year," he says. "The industrial style is perfect for the man cave!"
If you're still stuck, be sure to check out our Shop by Style tab where you can find fixtures and home décor items grouped in collections such as Industrial, Farmhouse, Eclectic, and Mixed Metals. Something for everyone on your list!