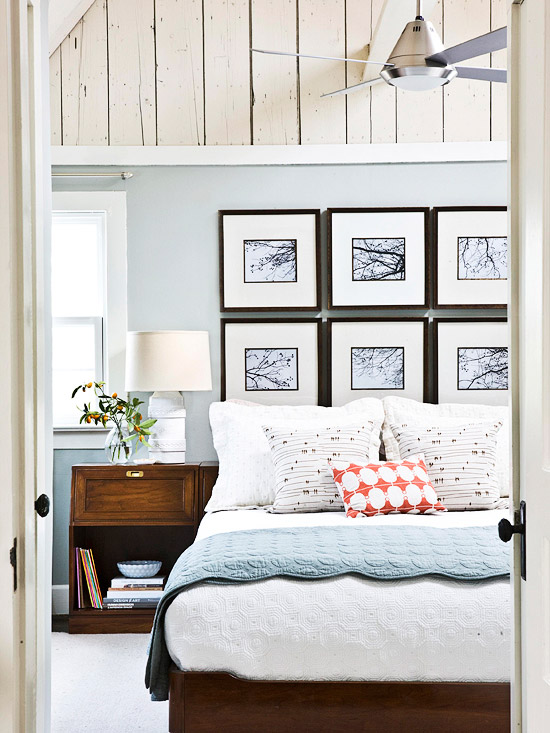 Modern Ceiling Fans for Rustic Country Bedrooms
Farmhouse design normally encompasses anything and everything rustic, vintage or antique. Designers and homeowners track down unique pieces and add them to their space for an all-around together look. Many choose to bring in a bit of the outdoors with natural pieces like a pinewood dining table or simply using wild flowers as a centerpiece. Decorating for an industrial farmhouse is not a difficult task – after all, it's really about finding inspiration in everything around us.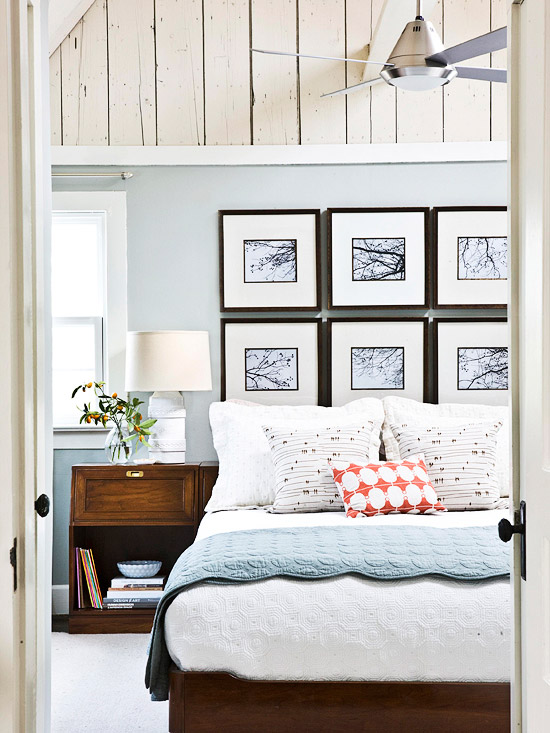 The bedroom featured today was one of Better Homes and Gardens' Dream Bedrooms. With a laidback design, the farmhouse atmosphere is more than evident. Between the quilts covering the bed and planks on the upper portion of the wall, this room has the welcoming feel found in any country home.
While there are definitely rustic factors in this room, the homeowner switched it up and included a few contemporary and even modern pieces. Over the bed, acting as a headboard, is an arrangement of black and white photographs. The throw pillows also add a bit of an artsy touch without being over the top.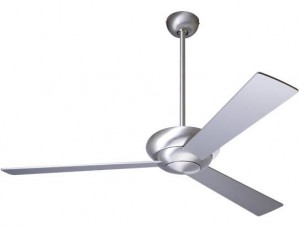 The biggest modern piece in this bedroom is definitely the ceiling fan. By choosing to break away from traditional ceiling fans, the homeowner took a risk. Well, that risk paid off. A modern ceiling fan like the Altus can dress up a room without being an in-your-face piece. The Altus comes complete with 5" and 17" downrods for low or high ceilings, and is available with an optional light kit to serve a dual purpose. Now if your ceiling is lower than most, the Altus Hugger Ceiling Fan is a viable option for your space, as it only hangs down 12″ from the ceiling. The Altus Hugger incorporates the same sleek, modern styling and is ideal for any design scheme, rustic or contemporary.
Top Photo Courtesy of Better Homes and Gardens