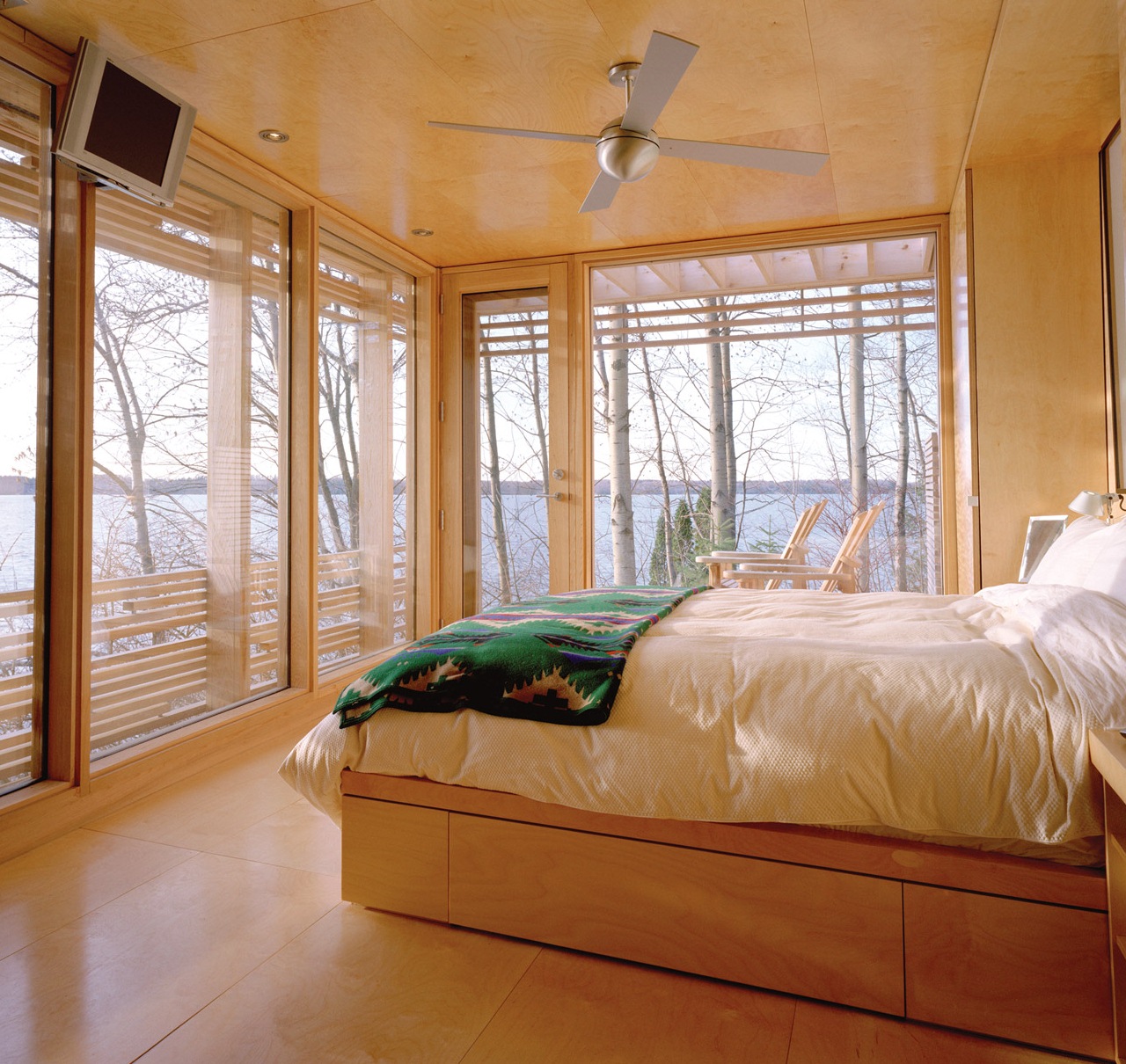 Modern Ceiling Fan Dresses Up Cozy Bedroom Retreat
Nestled into a slope on the southern shore of Lake Simcoe just north of Toronto, a one-room sleeping cabin offers a peaceful respite from the rest of the world. The homeowners desired a retreat from their main cottage, located just up the hill, where they could enjoy the waterfront views. The award-winning design is a glass cabin surrounded on three sides by cedar slats. Inside the 275-square-foot space, the bare essentials include a bed with built-in drawers, storage cabinets, and a wood-burning stove. Above the bed, a modern ceiling fan helps stir the summer breezes and, in the winter, circulate the warm air provided by the wood stove.
To get the sleek look of this fan in your own space, check out our Ball Ceiling Fan which provides visual simplicity through its minimal design. This versatile fan is available in either a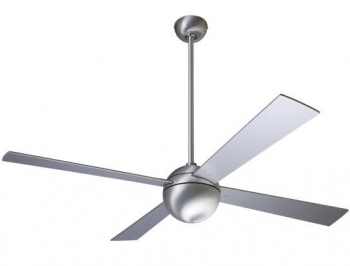 Brushed Aluminum or Gloss White finish with fan blade diameters of 42″ or 52″. The blades themselves can be White, Aluminum, or a warm Maple tone. Other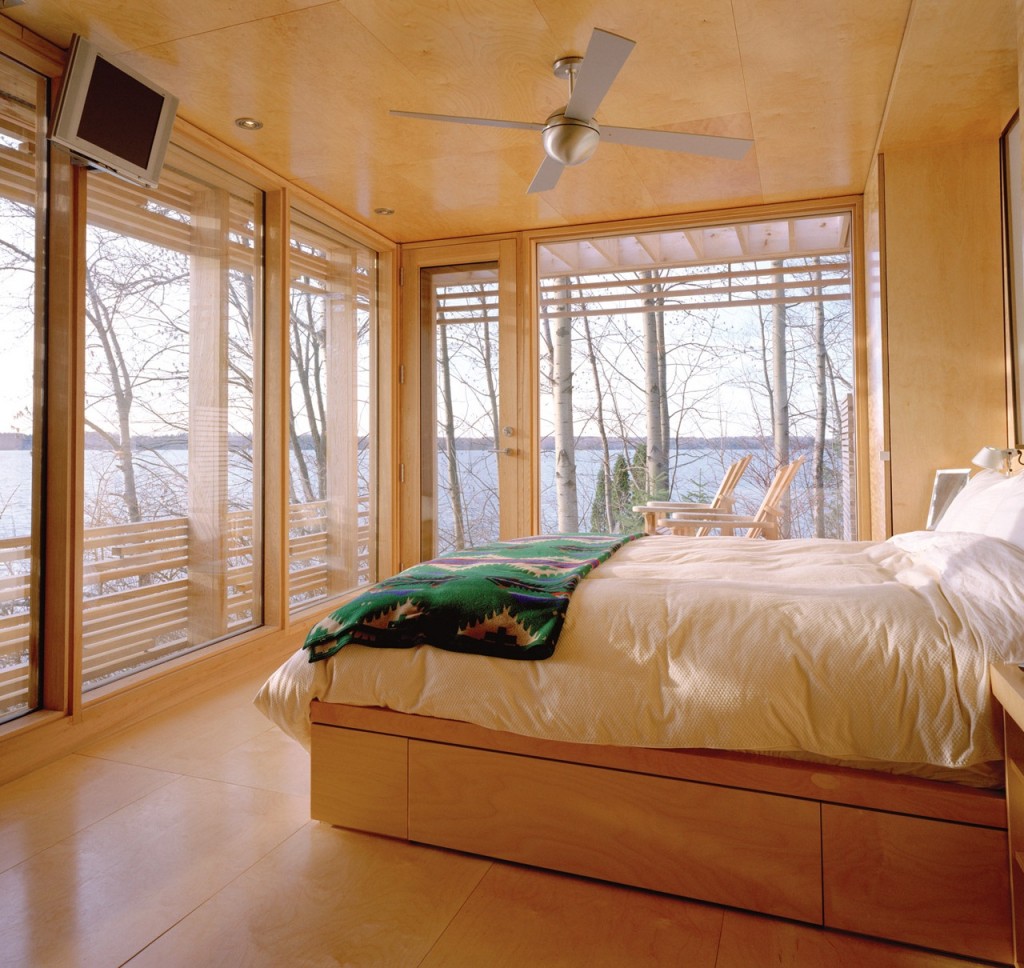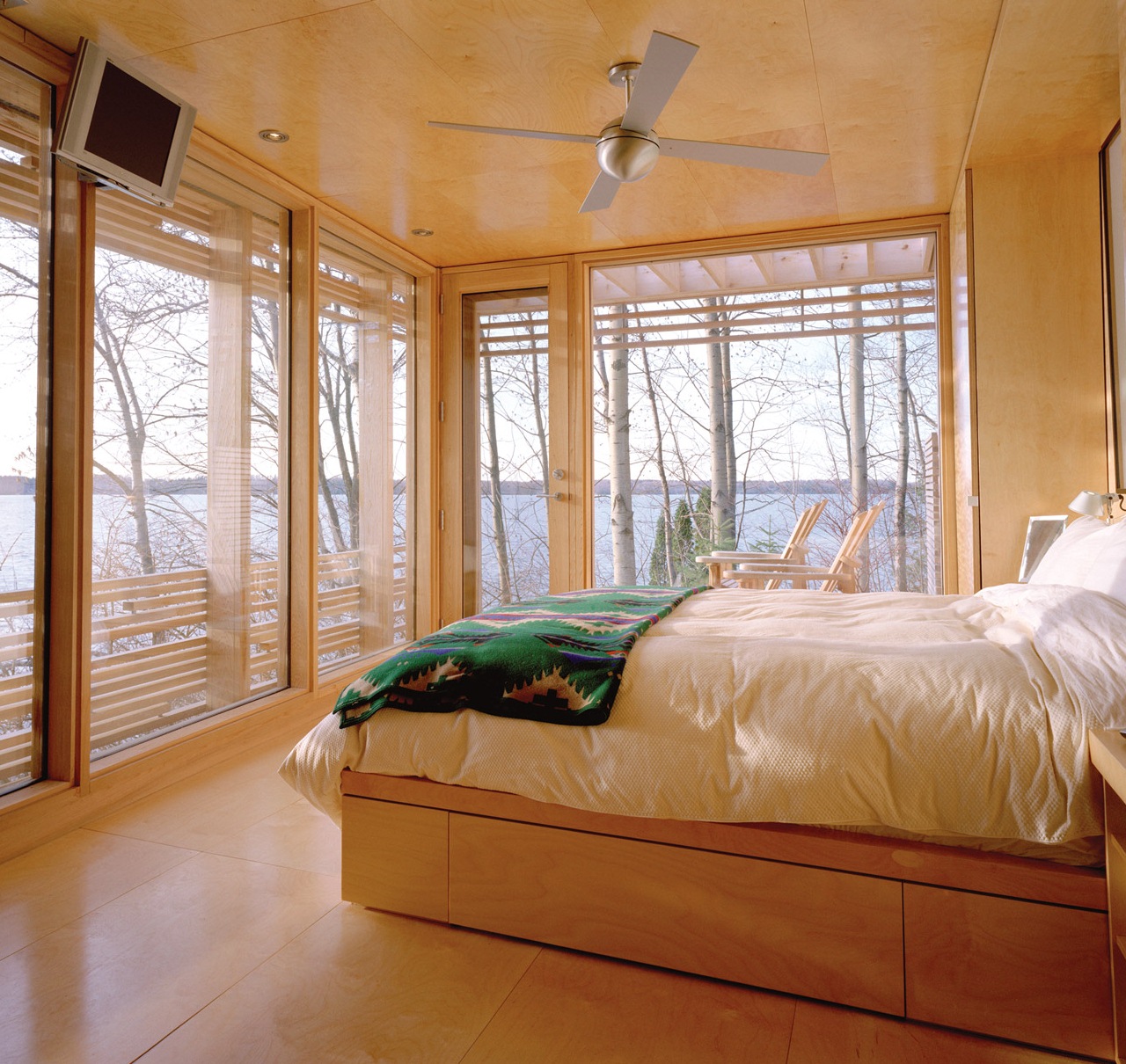 options include a light kit, fan and light control options, and various downrod lengths. If you prefer the look of a three-bladed fan, check out the Cirrus Hugger Ceiling Fan which is available in the same finish colors and blade colors as the Ball Ceiling Fan.
Now you may ask yourself….do ceiling fans really help circulate warm air in winter and reduce your cooling and heating costs? The answer, according to the Environmental Protection Agency, is a definite yes! In the summer, ceiling fans can reduce your use of air conditioning by creating a breeze in the room which creates a wind-chill effect on your skin making you feel cooler. In the winter, by reversing the blade direction, you can help force the rising warm air back down into the room to keep you cozy!
Top photo courtesy Ben Rahn/A-Frame Inc. and Taylor Smyth Architects