Mid-Century Modern Homes With Retro Pendant Lighting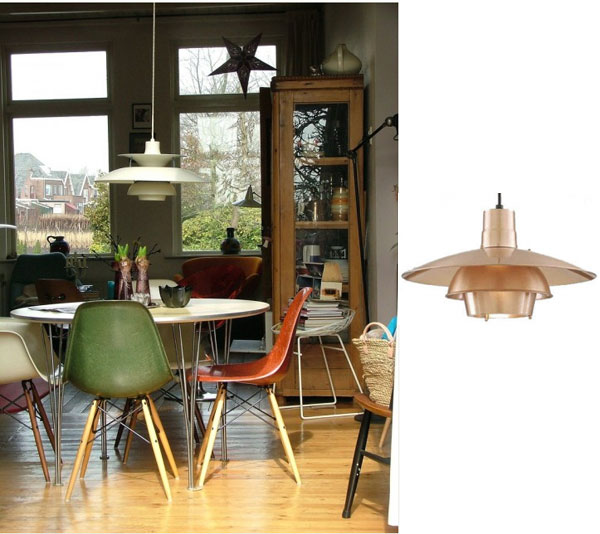 A resurgence of classic design has led many homeowners to go "back to the future" with their interiors. Original Mid-Century homes are being snatched up all around the country, with many of them on the West coast. These homes had a slightly different layout than those today. Today's interiors often have open layouts with few walls in between, where as original MCM homes had dividing walls that clearly defined each individual room.

Mid-Century Modern design, also known as "California Modern style" or the "Mad Men Look," was a movement that extended Frank Lloyd Wright's principles of organic architecture to post World War 2 suburban America. In a Mid-Century Modern home, function was just as vital as form, which led to streamlined layouts, post and beam architecture and fewer support walls.
Whether you own a MCM home, or if you're planning to convert your interior into one, you'll find many modern pendants with flared shades and cylindrical designs that defines Mid-Century Modern design. These unique lights include the Jasper Pendant, pictured above in a Satin Copper finish.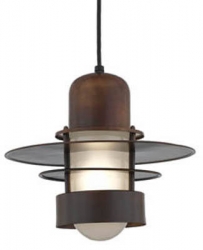 The Jasper is made with three cascading shades in a design resembling the PH5 Pendant, shown above the table. The PH5 was designed in 1958 by Danish designer, Poul Henningsen. Just like the Jasper Pendant, the PH5 was developed to reduce glare with the same design as the old fashioned petroleum lamps. These pendants are one of many iconic items that defined Mid-Century design!
Another retro light to consider is the Atacosa Pendant – also with a cylindrical design and layered circular shades. This vintage style pendant can be ordered in several nostalgic finishes like Cruiser Green, Red, Satin Copper, or even standard Black and White. This is an affordable lighting option for kitchens and dining rooms as each pendant starts at only $199 each.
Common accessories in Mid Century Modern homes included molded chairs, glass coffee tables and dark furniture. Mid-Century Modern's span lasted from the early 1930's to the mid 1960's, which is a close parallel to the era when the majority of original barn lights were produced. Midcenturymodernist.com describes MCM design as:
"A balance of aesthetics and utility…This era of modernism hit the design sweet spot: functional beauty. Finding harmony between the natural and the man made, designers made objects that serve their purpose with organic grace….a historical milestone and a living ideal, reflected in today's best furniture, architecture, and design." – Midcenturymodernist.com
Photo Courtesy of kaylovesvintage.blogspot.com