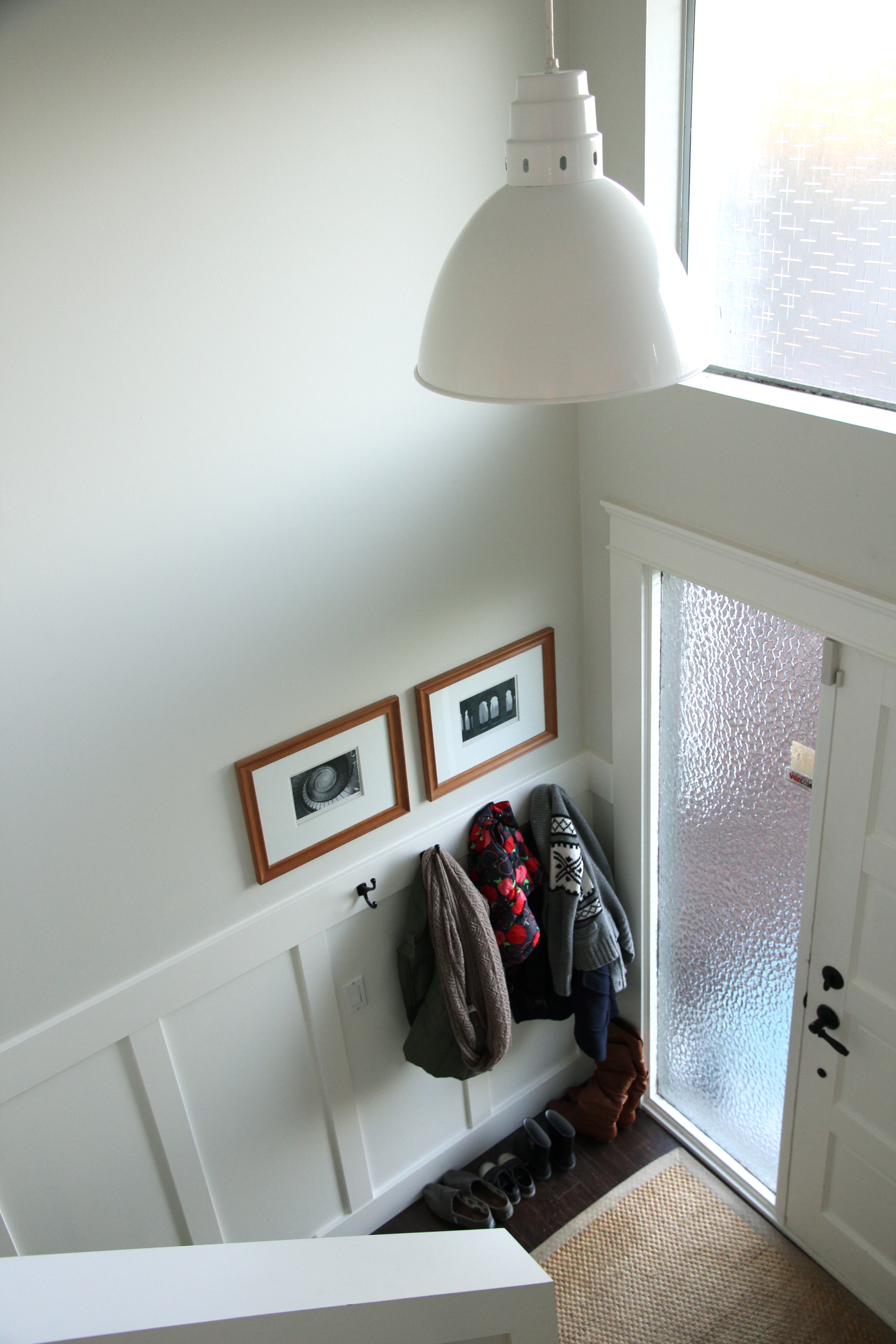 Featured Customer | Elissa from Abbotsford, BC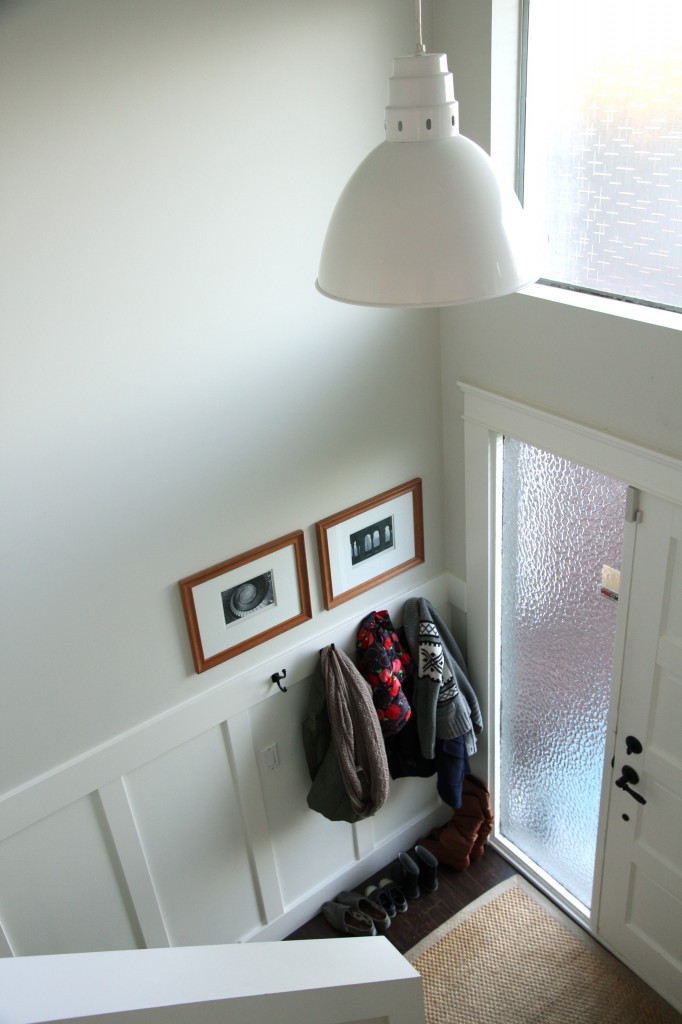 On occasion, we'll stumble across a homeowner's blog who has posted photos of their not-so-glamorous living space. Then, following their photographs and mentions of how they want to fix it up, is something we always recognize – our barn lights! Can you blame them? With a little something for everyone, you'd be hard pressed to not find something you love. Our barn pendants happened to catch the attention of today's featured customer, Elissa from Abbotsford, British Columbia.

Yep, you read that right; Elissa is from Canada, our friendly neighbor to the North. You may or may not be surprised to learn that having an all white home is a popular trend both within the US and internationally. Along with the help of her husband, she transformed a Tuscan style front hallway into a lovely farmhouse haven. Elissa had been having a pretty hard time finding the perfect rustic light for her foyer. Her criteria included something that had to be both "casual, relaxed, and fun" along with something that blended with her existing living room décor.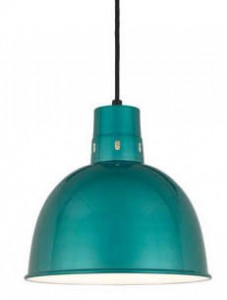 She says, "There were several pendants that would have worked but in the end I decided to go for the Deep Bowl Vented Pendant." Elissa was looking for something unique and our Deep Bowl Vented Pendant is exactly that. Naturally she chose white from over 40 other finish options – just so that it blended with the fresh, all white surroundings.
This barn pendant features tiny slats around the top portion of the shade. These little vents allow a little bit of light to escape out into the room and onto the shade. Another quality that Elissa is enjoying? It's the focused, downward stream of light that keeps her foyer illuminated, but not other nearby areas.
Top Photo Courtesy of Elissa and Doug at Our House