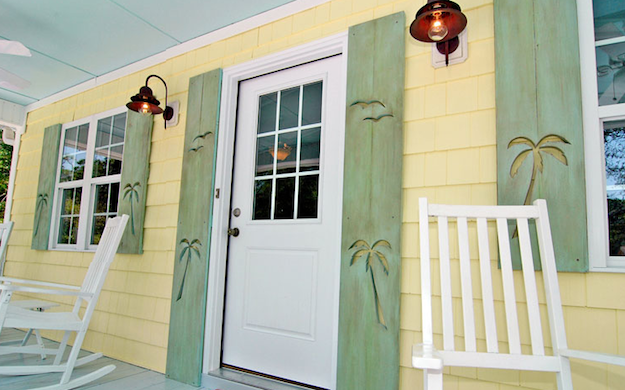 Lunar Sconces Highlight This Coastal Front Porch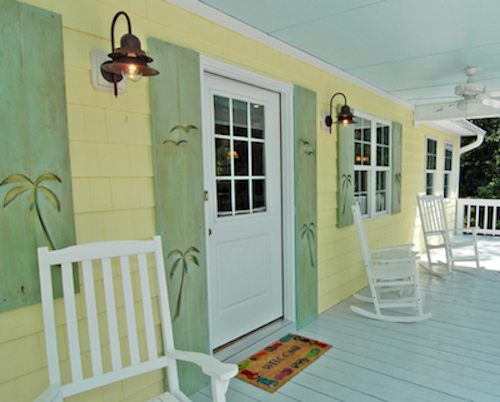 It is a common saying to never judge a book by its cover, but it is always best to make a strong impression. The front porch of this North Carolina home does exactly that – it leaves visitors remembering its clean lines and tropical feel. Yellow shaker siding is offset by an aqua porch floor and ceiling, while the custom made pale green shutters provide a decorative coastal element without being too overpowering. Crisp, white rocking chairs coordinate with that of a nearby porch railing and gladly invite guests to sit and stay awhile. However, what really stands out on this front porch are the rustic outdoor wall sconces found on either side of the front door!

Outdoor lighting serves many purposes when placed near an entryway, while adding personality to the exterior of your home. When choosing your exterior lighting, there are a few things to keep in mind:
1.) What style is your home? Selecting wall sconces that fit with your home's historic, traditional, or modern exterior is critical in creating an overall, cohesive look.
2.) What size fixtures would look best? A good rule of thumb is that the fixture should measure approximately