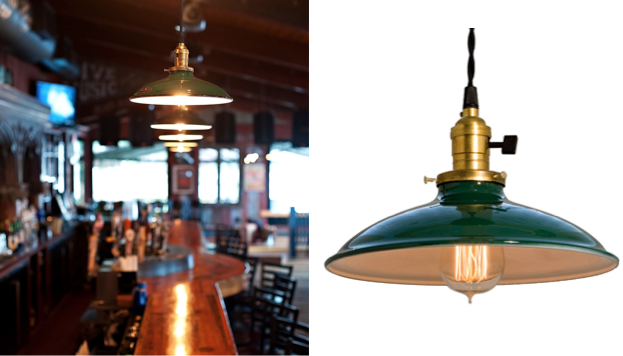 Ivanhoe Porcelain Pendants in Popular BBQ Restaurant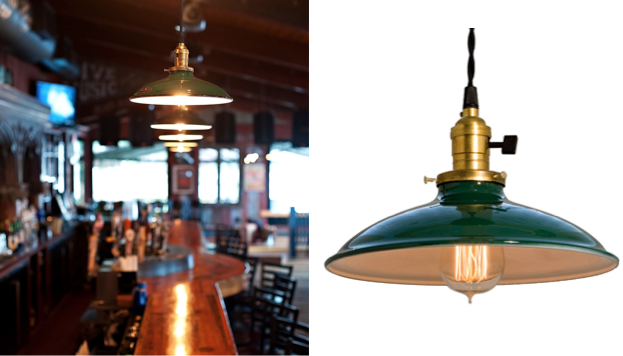 Located on the east side of the Hudson River in Troy, New York, you'll find Dinosaur BBQ. This nationally praised restaurant is the fourth of its kind to be built in the Empire State. You're sure to notice the relaxed atmosphere, attributed by the solid wood bar top and assortment of liquors behind the bar. Another similarity to the 1920s and 30s speakeasy feel? The Barn Light Electric Ivanhoe® Sinclair Industrial Porcelain Pendants! They illuminate the centrally located bar and give off a roarin' 20s vibe – so much so that we can almost see the flappers and the gangsters in zoot suits!

The Ivanhoe® Sinclair is the ideal porcelain pendant for a saloon style restaurant. Available with a solid brass cup and paddle switch, complemented by a black rim and white shade interior, the Sinclair is the perfect RLM light. RLM shades project a maximum amount of light downwards – in the case of Dinosaur BBQ, they're perfect for you to admire whatever food or drink you'll be consuming during your visit!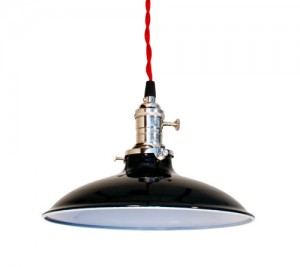 Our Ivanhoe® Sinclair Industrial Porcelain Pendant is also available with a nickel cup and a knob-like turnkey. No matter if you choose brass or nickel for your new porcelain pendant, you're sure to be satisfied with the guaranteed quality and durability. They are perfect for mounting above a bar like this, or in your industrial farmhouse kitchen. Ivanhoe® Porcelain Pendants are so flexible design-wise, that they'll blend wonderfully with any design scheme you have in your home or place of business. The green finish chosen for Dinosaur BBQ is much like those of the vintage barn lights. Starting at $159.00 each, the Ivanhoe® Sinclair models the popular motto: great quality at a great price. Currently, we're running our Spring sale which lasts until March 20, 2011 – so be sure to enter the coupon code SPRING11 at checkout for even more unbelievable savings! A full list of details can be found here.