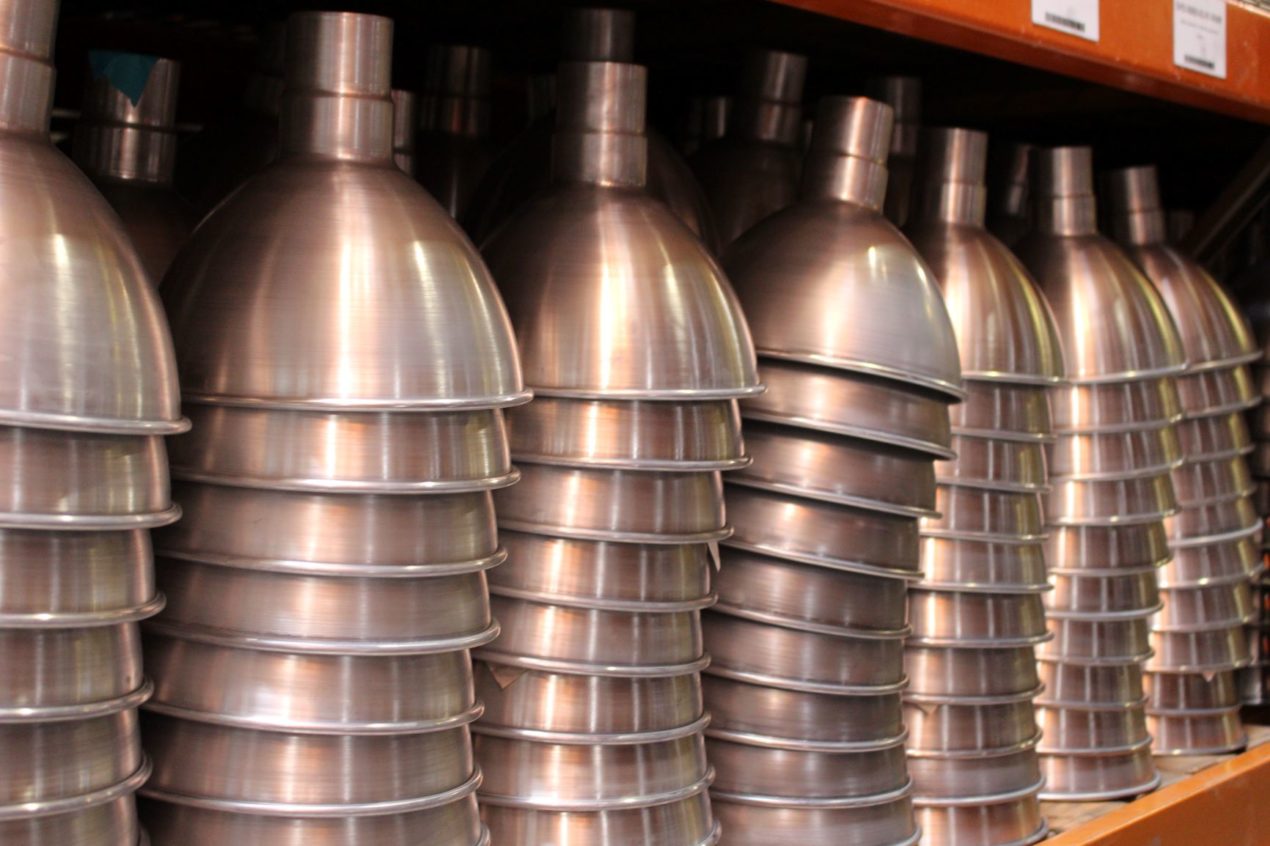 Interior Design Pro Gets Behind-the-Scenes Look at Barn Light Manufacturing
We work with interior design professionals from Long Island to Los Angeles and, for the most part, our interactions take place on the phone or electronically. But now and then, we get to meet face-to-face with these talented friends.
Yesterday, we got to hang out with Cheryl Sottile of HipDecor in Indialantic, Florida. Cheryl has been featured on our Professional's Corner blog with a beautiful residential project she handled in the Keys as well as a commercial project for a restaurant in Sarasota.
Cheryl stays busy with clients all over Florida and the Bahamas, but she took time out of her busy schedule to drive up the coast for a tour of Barn Light Manufacturing. While Cheryl certainly appreciates quality lighting and fine design, seeing lights and enamelware hand crafted in person was definitely an eye-opening experience.
"It was so inspiring," Cheryl says. "I am amazed by all of the different color and finish options that these talented people produce daily."
Cheryl, along with her assistant Staci Peterson, watched as large sheets of metal are cut into rounds on a water jet. These rounds are placed on a metal lathe where spinners muscle the metal into shape around a mold.
This spinner carefully worked a large round into a 28″ Original™ Warehouse Shade, one of the largest shades we produce.
From there, the group moved into the prep area where the shades are readied for the application of finish.
In the paint department, employees work amid colorful clouds of powder coat — customers have more than 30 finish colors to choose from!
Workers in the porcelain enamel department stay busy moving items into and out of the porcelain oven where the porcelain enamel glass is sealed to the steel shades with 1,500-degree temps. The result is a high-gloss finish that will never fade and is easy to maintain.
"This was such an awesome tour of Barn Light Electric's manufacturing facility!" Cheryl says. "We loved it!"
Photos courtesy of Cheryl Sottile and HipDecor