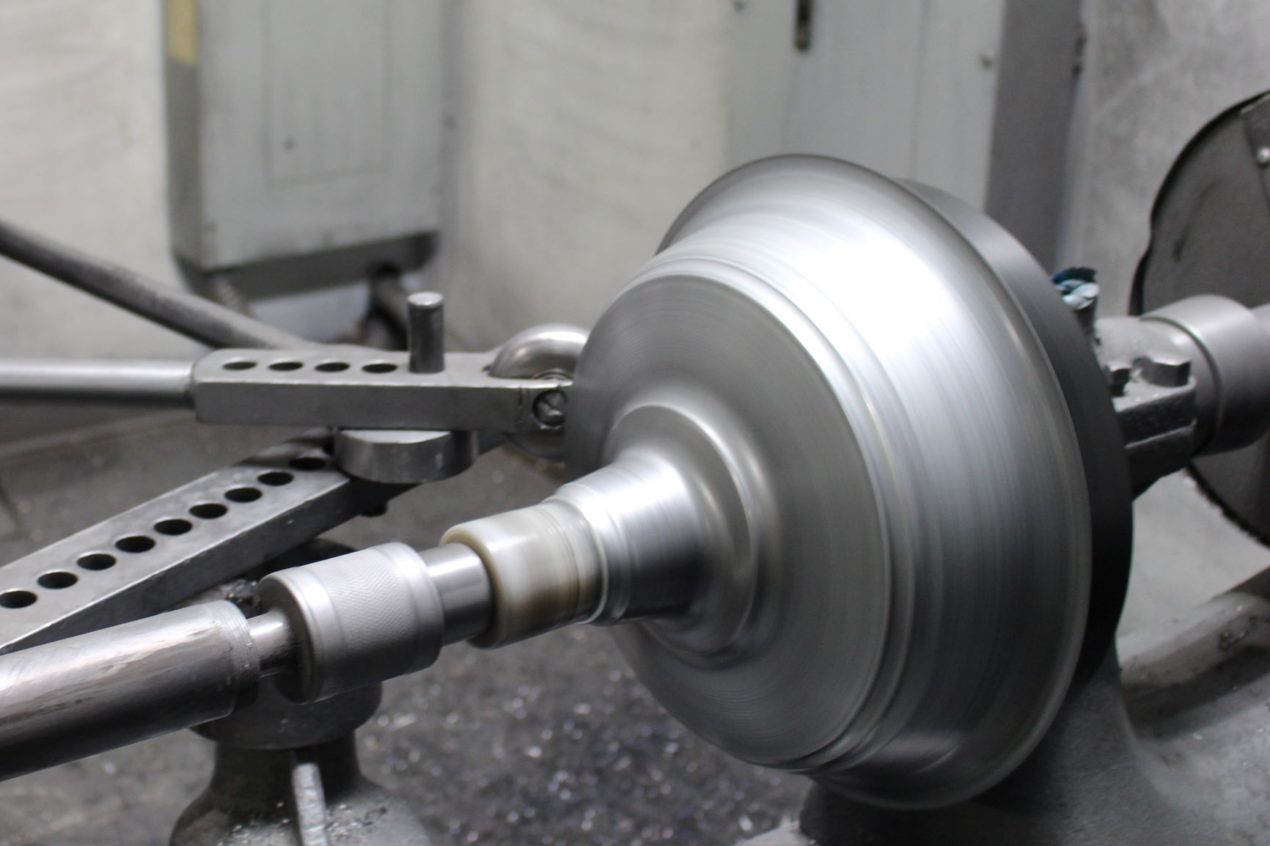 Behind the Scenes | Metal Spinning Key to Quality, Hand-Crafted Lighting
There may be faster ways to make a light shade, but for Oscar, there's only one right way. As a member of the metal spinning team at Barn Light Electric, Oscar spends his days hand spinning flat sheets of metal into a variety of shapes. All are destined to become classic, hand crafted lighting fixtures including pendants, gooseneck lights, wall sconces, and more.
"It's good to make something out of nothing," Oscar says as he explains his role as a metal spinner. "You start with a flat rectangle which is cut into flat squares then to flat circles. Then we work that circle around a mold to get the desired shape."
Oscar notes that aluminum is the easiest metal to work with while copper is the hardest. One of the hazards of his job is the high-speed spinning of the metal on the lathe.
"It's basically a spinning razor blade," he says with the voice of experience. "You have to be careful and learn the right techniques of spinning each type of metal." Oscar has been spinning shades for almost three years now.
"There's still an art to hand-crafted lighting and there is a technique that you learn only by spinning metal over and over," he says. "It's definitely a learning process."
Oscar moved to Titusville from Houston and is active in his community. He helps run a youth group at the Gibson Youth Center for disadvantaged kids and he coaches basketball too. Oscar also participates in an apprentice program at the Grove Church where he is learning about becoming a pastor. Oscar and his wife Andrea have three boys, ages 12, 10 and 8.
"We enjoy being in a small community because it's easier to help out," Oscar says. "We're trying to help and be a part of the community that helped us when we first moved here."