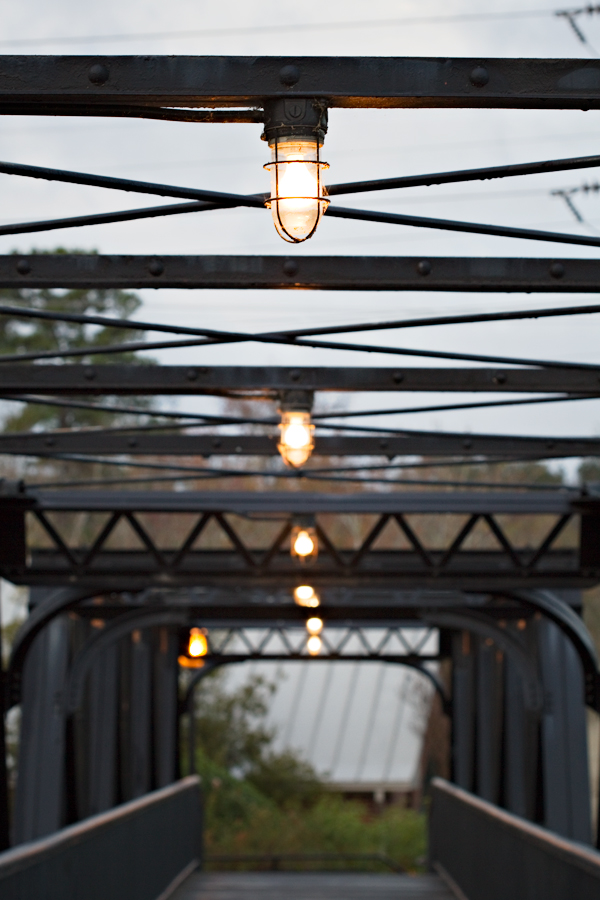 Industrial Wire Guard Lighting Spotted in a Carolina Countryside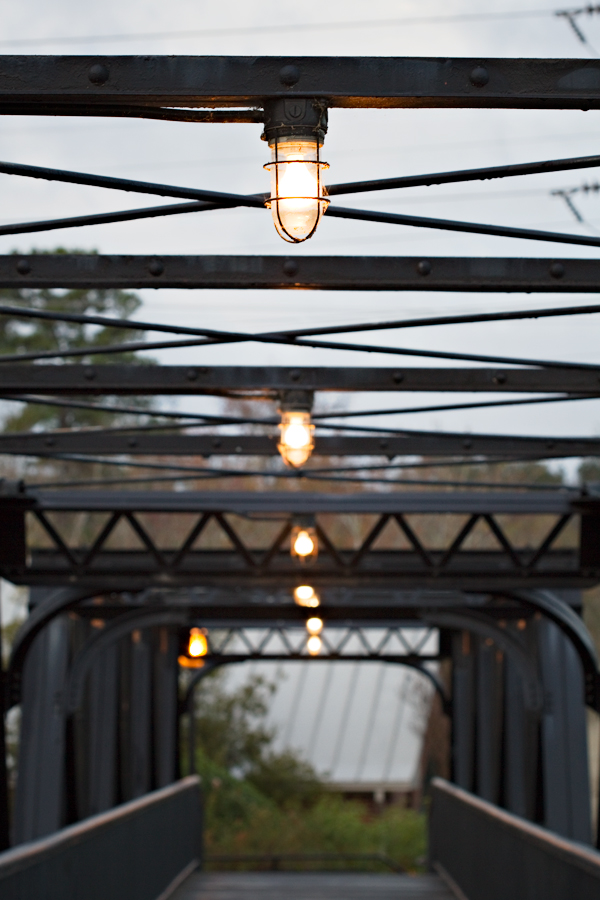 South Carolina is full of both lush scenery and relaxing seascapes. The small state really does offer the best of both worlds – laid back country living and a little industrial hustle and bustle too. Mix in a few up and coming trendy college towns and there's more than enough reason to plan your next visit.
On a recent pass through South Carolina, our very own graphic designer and photographer made good use of the remarkable and distinct features throughout the state. While visiting, she stumbled upon this particular bridge featured today. Judging by the heavy-duty iron bolts and the rustic industrial light fixtures, it has been there for quite some time. At one point, rugged lamps like these were only utilized in potentially hazardous or high industry environments – think chemical plants, car factories or construction zones. No one looked at them as beautiful or stylish, but the times have definitely changed.
Flush Mount Pendant Lighting with wire guards have found their way into even the most luxurious of homes today. Straying away from ordinary recessed can lighting, these factory lights are a stylish, retro alternative, and remain compact and out of the way. Their vapor tight design prevents moisture from reaching the interior wiring and light bulb, making it safe for use outdoors and other wet environments too.
Our selection of wire guard lamps is extremely diverse. The Barn Light Blue Collar Pendant is probably one of the most unique ceiling lights – the design is entirely post-modern and futuristic; while on another note, the Industrial Loft Double Pendant has an apparent nautical influence. Utilized as a vanity light, hallway accent, or even as a walkway lamp, these wire guard products give off plenty of light while also acting as an architectural and decorative feature.
Feel free to browse our selection of rustic pendants and sconces online. Customizable beyond belief, you would be surprised to see what kinds of unique light fixtures strike your fancy, even if you're not the industrial farmhouse type!