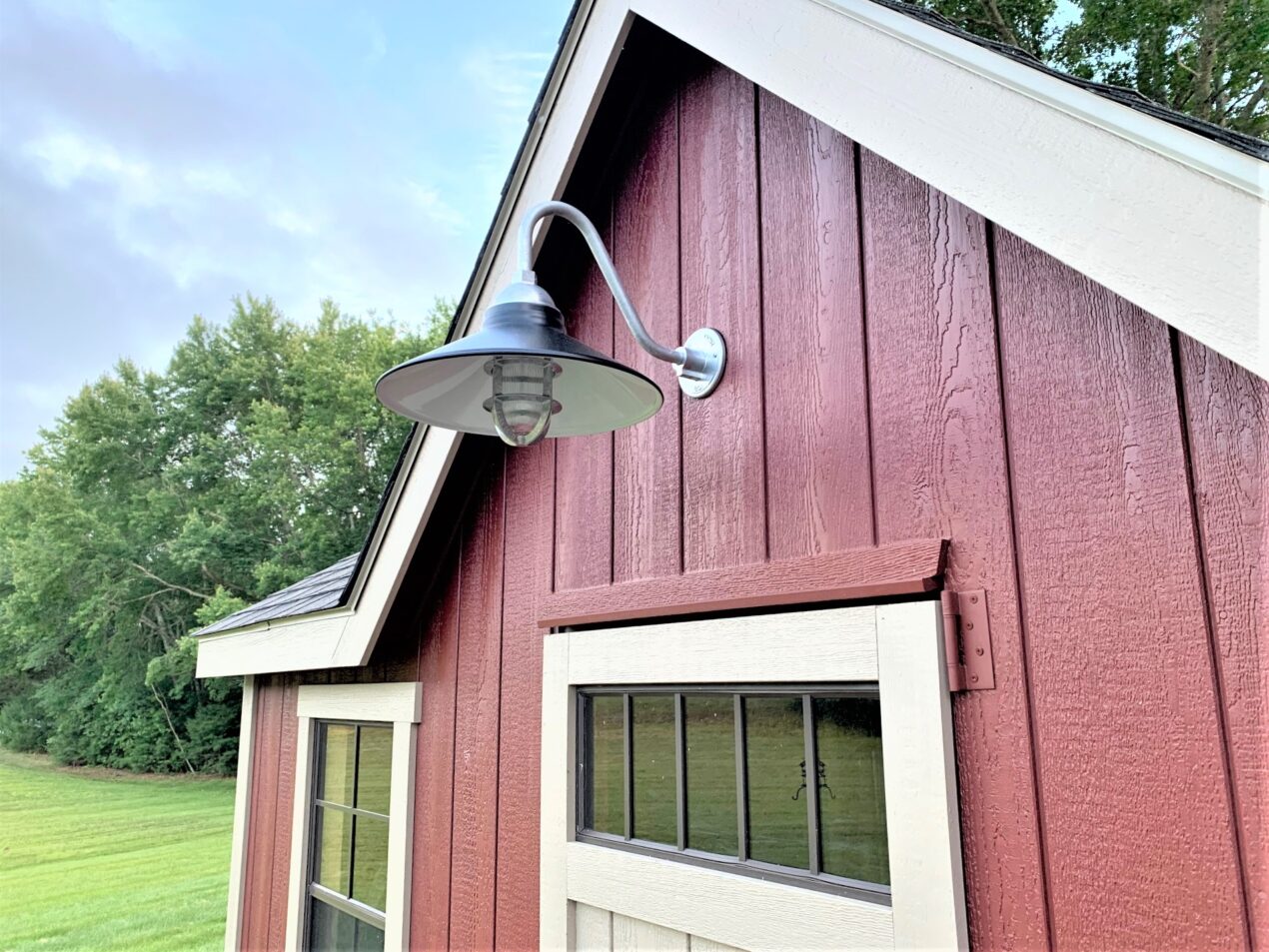 How to: Improve Illumination, Increase Lifespan of Your Lighting
And just like that, we flip the calendar, and May is underway! With spring in full swing, many homeowners take the opportunity to freshen their spaces, clean out the cobwebs, and prep for summer fun to come.
When creating a clean slate at your home, don't overlook your outdoor lighting. Depending upon your location and specific environment, your lighting may have a buildup of dust, pollen, salinity, spider webs, insect remains, and bird droppings.
"Over time, dust and dirt can accumulate on your light fixtures which reduces the amount of light they emit," says Paige, Barn Light Electric's Customer Care Supervisor. "By cleaning your light fixtures regularly, you'll ensure that they're shining at their brightest and providing the optimal amount of illumination for your needs."
Dirty fixtures can cause problems with the light bulb itself. When dirt and bugs accumulate on the bulb, it can overheat creating a safety hazard and reducing the lifespan of the bulb. Neglected exterior lights can also detract from the overall appearance of your home or property. Cleaning your fixtures regularly can help prevent overheating, extend the life of your bulbs, and create a welcoming, inviting atmosphere for guests.
"We recommend that our customers use a microfiber cloth for a quick cleanup. For a more thorough cleaning, use a damp cloth with mild soap, then finish with a gentle buffing," Paige explains. "If your fixtures are located near salt water, we recommend more frequent cleaning. These steps help extend the life of both powder coat and porcelain enamel finishes."
Indoor lighting should also be cleaned regularly. When dust accumulates on indoor fixtures, it can reduce the amount of light emitted making your space appear dimmer than it actually is. This can be particularly problematic in areas where you need good lighting such as your kitchen or home office.
Cleaning your lighting regularly, both inside and out, can improve the fixtures' longevity and efficiency, prevent damage, and help keep your home safe and well lit!