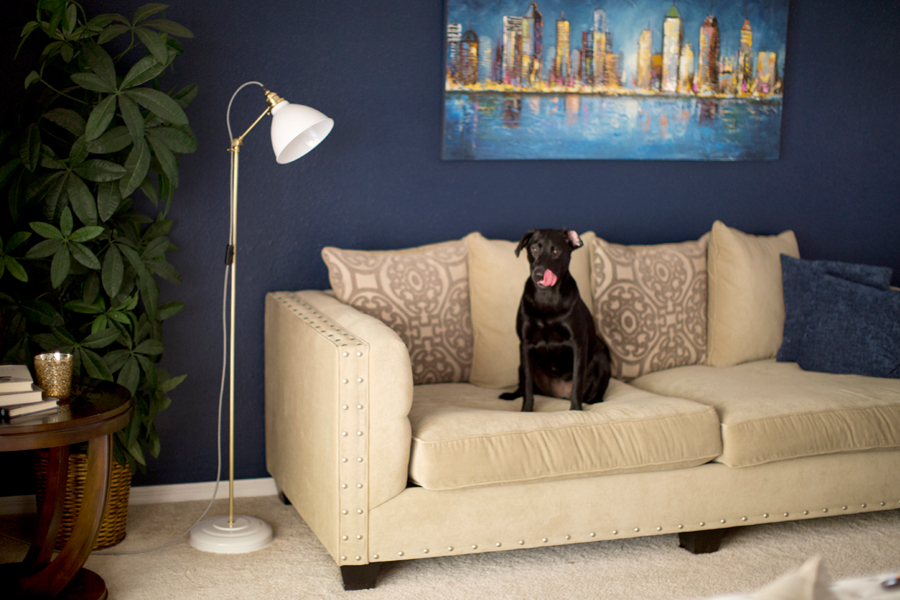 Holiday Gift Guide for The Very Very Good List
We've been posting our annual Holiday Gift Guide suggestions this week! Monday's post offered up American-made products in the $50 range while Wednesday's post upped the ante to the $100 range. Today, our marketing staff reveals their favorites for those who have been very good this year.
Very, very good.
We asked our team members to share what they would enjoy giving or receiving with no limit on the love!
Danielle, Web Content Coordinator — "The Gladstone Floor Lamp would make a great gift for almost anyone. It's not only super functional but also very stylish. It's easy to customize with so many color and cording options that really make it unique and personal."
Handcrafted with adjustable head & weighted base
Sarah W., Graphic Artist — Brass is such a classic metal and complements so many décors. But what I like best about the Brewster Pendant is the ability to customize the cord. A cloth cord adds a whole new dimension to this pendant and makes it stand out. I would love this in my kitchen!"
American made with multiple customizing options
Sarah B., Social Media Coordinator —  "I love the industrial look of the Marathon SoHo Pendant Light paired with our beautiful array of finish colors. The piping accents with pastel colors are the perfect combination!"
A Barn Light Electric exclusive fixture
Collin, SEO Analyst — "Every pool table needs the Dino 3-Light Stem Mount Pendant. The copper is warm and earthy yet brings an elevated sense of style to any space; even the family game room."
Handcrafted and easy to customize
Katie, Marketing Manager — I love the sleek, modern look of the Downtown Minimalist 3-Light Chandelier. But the warmth of the brass gives this light a timeless look. I would love to find a Barn Light Electric box under my tree!"
With two brass finish options and multiple mounting options
For all of our Holiday Gift Guide suggestions, be sure to check out all of this week's blog posts!