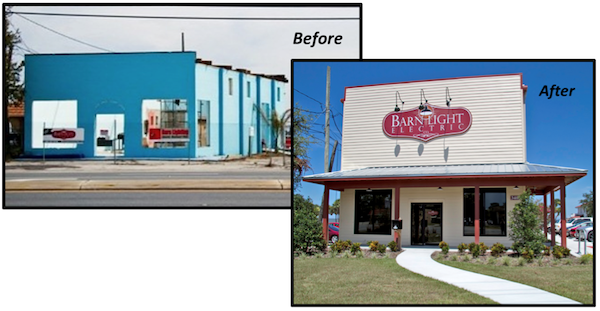 Happy Birthday Barn Light Electric!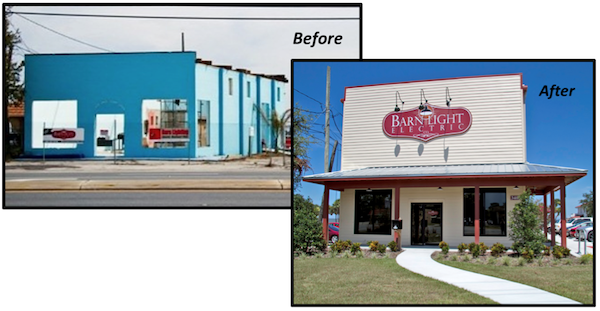 "Hey honey, I think we should quit our jobs and make lights full time!"
Those remarkable words started a conversation between Bryan and Donna Scott just four years ago. Being a good sport, Donna agreed, and Barn Light Electric was born. In one of the worst economic downturns in our nation's history, the couple quit their full-time jobs to begin the company with little more than a laptop and a barn full of old light fixtures Bryan found on his weekends off.

Bryan enjoyed cleaning up and rewiring old lights making them look new again. He posted these fixtures on a webpage and the calls started coming in. Soon the business model expanded to include collaborations with a select few companies to accommodate the increase in business.
"Bryan is an incredibly diligent, hard-working, and thoughtful person," Donna says, "and when he puts his mind to doing something, either pitch in or step out of the way." Soon they needed help. Orders kept coming in, fixtures needed reworking, and the website required updating. They quickly outgrew the dining room table.
Today, Barn Light Electric occupies a beautifully remodeled building on the shores of the Indian River in Titusville, Florida — thanks to local firms MEB Construction and Swans Cutting Edge. The building recently received the Keep Brevard Beautiful Award in the Major Renovation category.
"The building was an interesting remodel," Donna explains. "We maintained the footprint of the existing dilapidated building, but we added a second story to increase our square footage. Even the old Merritt Island pine rafters were salvaged and are used on our Vintage Industrial Furniture tops."
"It is amazing sometimes when we think how far we've come," Bryan says. "Our focus and vision continue to be high quality, American-made products at reasonable prices. While we remain primarily an internet-based company, we believe our customer service is that of personal attention to detail. That remains our strongest asset."
This year will prove to be even better than the last four with a website full of bold new products and blogs full of great design ideas. Stay tuned for what is sure to be Barn Light Electric's most exciting year yet!