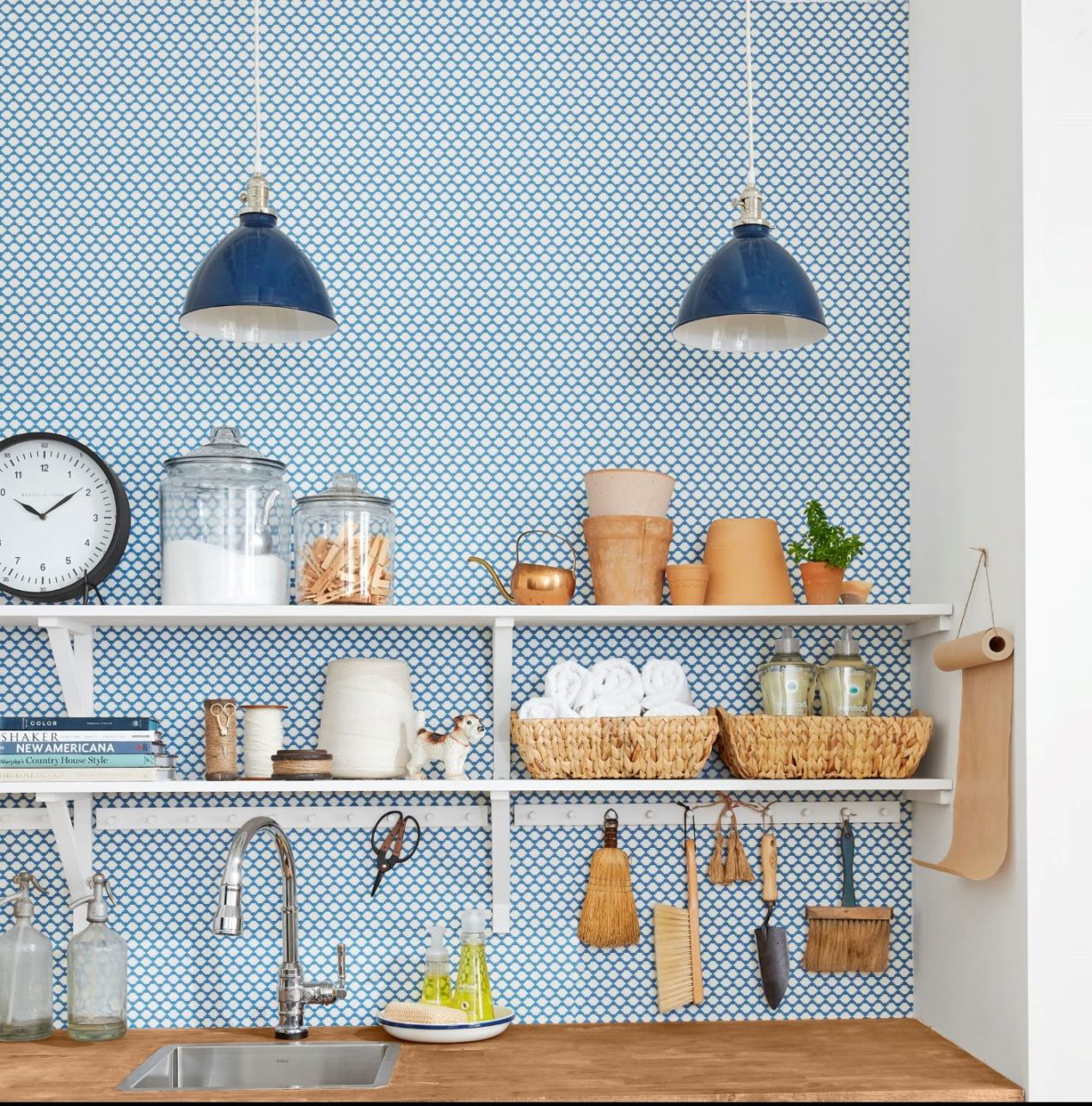 Handcrafted Barn Lights Grace New Country Living Kitchen Studio
For the creative minds at Country Living Magazine, cooking isn't just a job, it's a passion. And when you're passionate about developing recipes for this iconic southern publication, the workplace must be functional, practical, and pretty darned special.
Last summer, an industrial space at the Country Living Birmingham, Alabama, headquarters was transformed into a beautiful test kitchen and photo studio.
"It was a top-to-bottom renovation," says Cate Kalus, style director for Country Living. "We removed a bathroom, brought in walls, laid flooring, moved plumbing, added lighting. You name it, we did it!"
Starting with their trademark colors of red, white, and blue, the team selected materials and fixtures to channel the Country Living aesthetic.
"We wanted something light, bright, and equipped with the very best in lighting, materials, and appliances," Cate notes. "We use this farmhouse kitchen for creating recipes, food shoots for the magazine, filming videos, and more."
The team chose handcrafted Barn Light Electric fixtures to highlight the new studio. With dozens of customizing options to choose from, it was easy to create barn lights to perfectly suit their new kitchen.
A Fluted Shade Pendant, installed over the sink, adds a playful touch to this work area. The 10″ wavy shade is customized with a White powder coat finish, Red cup and arms, and a stylish red-and white cloth cord.
"The Fluted Shade Pendant is so very Country Living," Cate notes. "It's fun and flirty and feels like an extra special piece for this working kitchen. We wanted something bold and this fixture sure delivered."
Flanking the stove are two Cooper Wall Sconces customized with White shades. These handcrafted barn wall sconces lend plenty of downlight to the work area below.
"These sconces are timeless and add just the right pretty-yet-practical aesthetic to this working space," Cate explains.
The opposite wall of the test kitchen features dramatic wallpaper that draws the eye to a countertop with sink and two Gladstone Pendant Lights.
"We chose these pendants for the utility area because we needed something bold especially with the wallpaper," Cate says. "And just because we're doing laundry or potting plants doesn't mean the space has to be boring. We wanted it to feel special and different from the rest of the kitchen, and the Gladstone Pendants help make the spot pop."
These handspun ceiling lights are customized with 10″ shades finished in Navy with a nickel socket and knob switch. White cloth cords add a touch of texture.
"We wanted a clean, classic look," Cate adds, "and the cloth cords add a vintage layer that we love." In a company where the kitchen is at the heart of the work day, this functional and practical, yet-still-pretty space is a popular spot for the Country Living team.
"We love everything about it!" Cate says. "And we can't imagine this kitchen without these lights!"
Photos courtesy of Country Living