Guest Blogger | 13 Ways to Achieve a Professional Look to Home Lighting
Just because you're not an interior designer doesn't mean your lighting has to look amateurish! With lighting, as with so many aspects of home design, the difference between rookie and expert-level execution typically comes down to the smallest details. With these easy tips, tricks, and small tweaks, your home lighting will have that professional look in no time.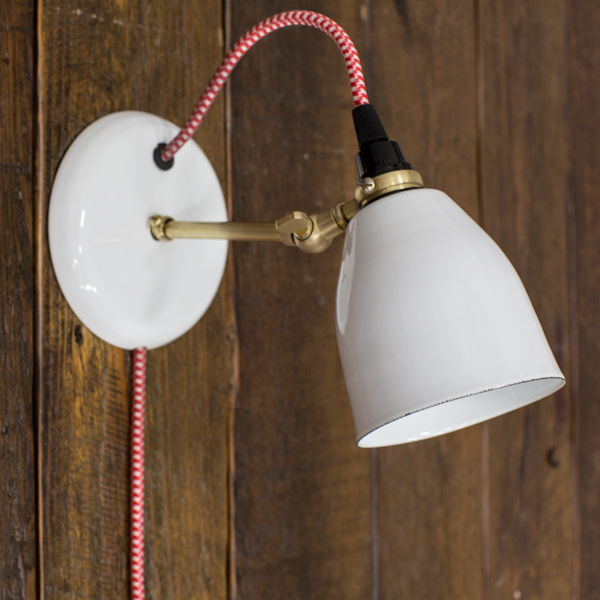 Keep cords out of sight: If budget allows, have plugs installed where you want to put floor and table lamps, or use ceiling lighting instead. And if your cord must show, choose a cord with personality!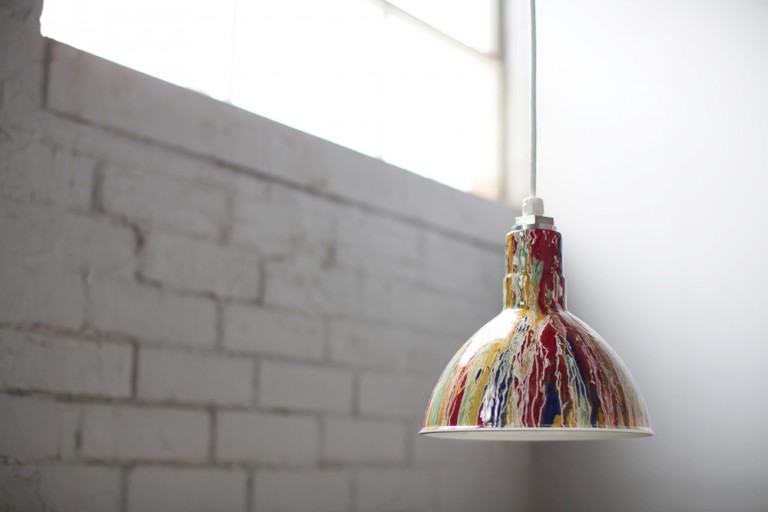 Use lighting to add color, shine, and texture: Lighting fixtures are functional but they also add style to a space. Consider a bold color, an interesting texture, or something extra shiny such as porcelain enamel lighting.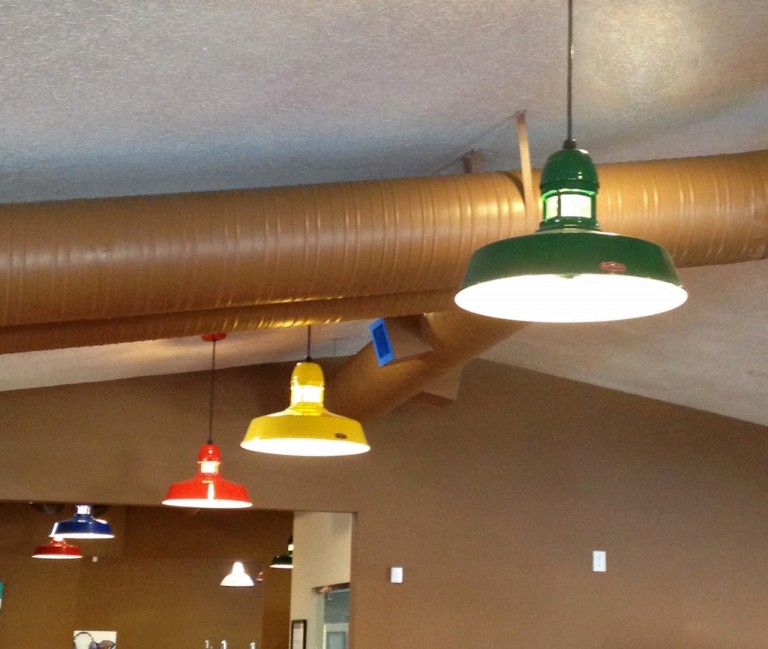 Mix and match: Lights don't have to match to go together – in fact, too matchy is boring. Try bases or shades in a single color scheme, but with different shapes; use similar shapes but in different colors; or try different bases all with the same shade.
Stay covered: Light bulbs and necks shouldn't be seen when standing or sitting. If you're using a tall lamp, make sure the shade is long enough to cover the bulb.
Make a statement: Have a room of neutrals? Add a brass light fixture or a red pendant. Lighting should be part of the design, not blend in with it!
Light for how you live: Multipurpose rooms (which nearly all are) should have several different kinds of lighting according to the tasks that are done in each space, such as reading, cooking, dressing, or entertaining.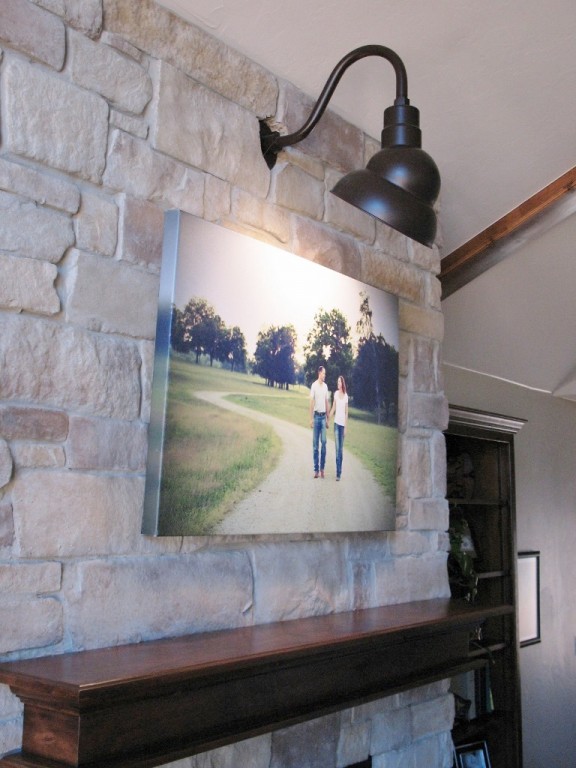 Accentuate your assets: Use lighting to draw attention to art, architectural features, vignettes, or shelving. Think wall sconces, pendants, and even table lamps.
Keep bulbs all the same (or similar) color: Check the bulb temperature on the box before you buy it. Warm, incandescent lighting is best for bedrooms and other intimate areas, while cooler colors work for task lighting in the kitchen or garage.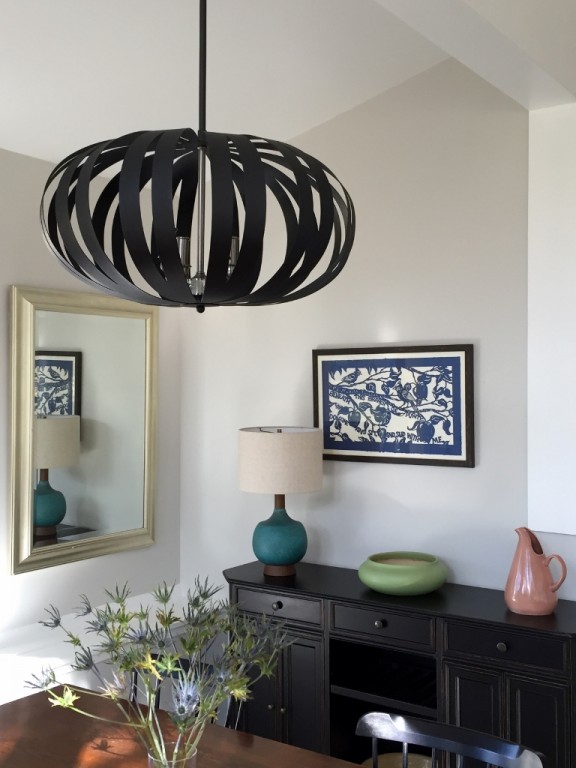 Consider scale: Generally, the larger the space, the larger the lighting fixture can be. To keep things feeling airy with a large fixture, try an open design like this stunning chandelier.
Go hard or soft: Hard lighting, such as an exposed bulb or spotlight, creates sharp shadows and hard edges, and is best for highlighting objects or architectural focal points. Soft lighting typically comes from larger, indirect sources and is often diffused by frosted glass or a shade. Use soft light in social areas of the home.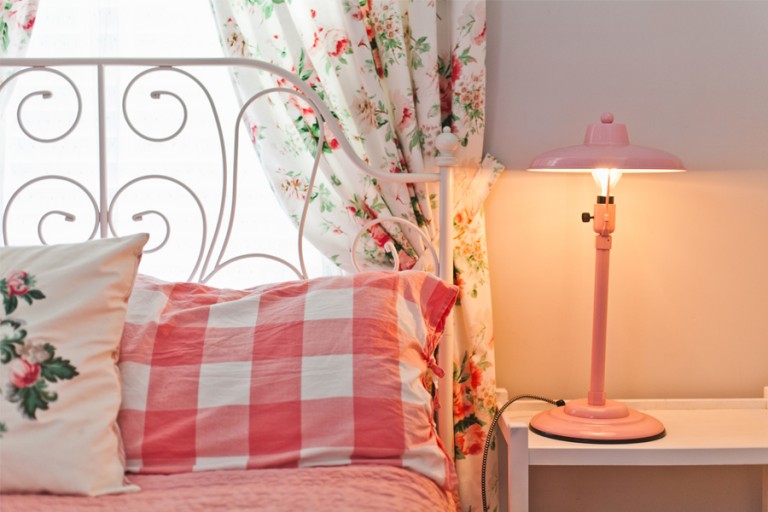 Direct eyes where you want them to look: Uniform lighting throughout a space can feel like a cold, sterile warehouse. Instead, create small pools of light around your home using table and floor lamps, sconces, and well-placed pendants which beckon people to gather.
Use dimmers: The quickest and easiest way to ensure perfect lighting no matter what the mood or occasion is to install dimmers. This is especially helpful in multipurpose spaces like tables where you might both entertain and do homework with your kids.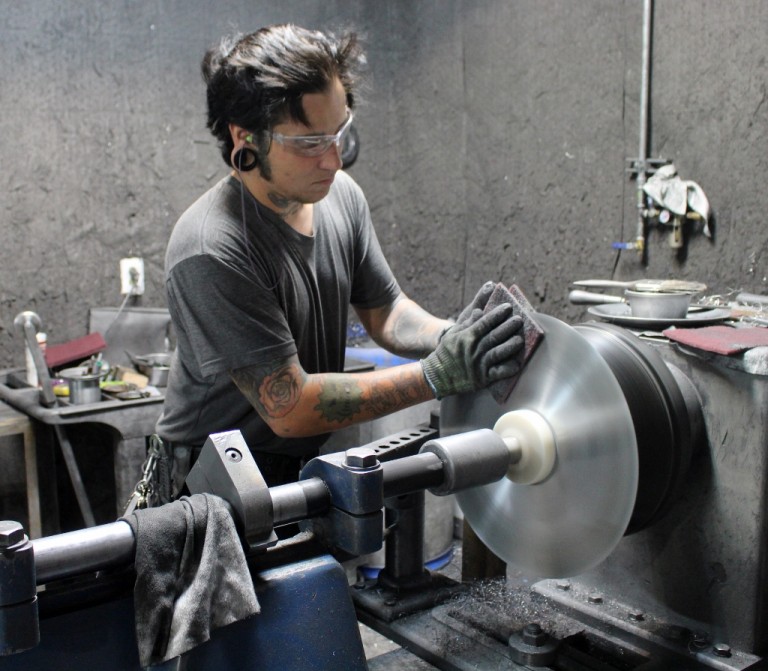 Invest in high-quality fixtures: Quality lighting not only looks better, it also lasts longer and saves money in the long run. Inspect fixtures like you would any piece of furniture: check for sturdy materials, well-made sockets, and solid joints and connections.
Guest blogger Melissa Andersen is a writer, editor, blogger, and social media manager/consultant for clients such as And North, Kaufmann Mercantile, and The Cousins from HGTV.