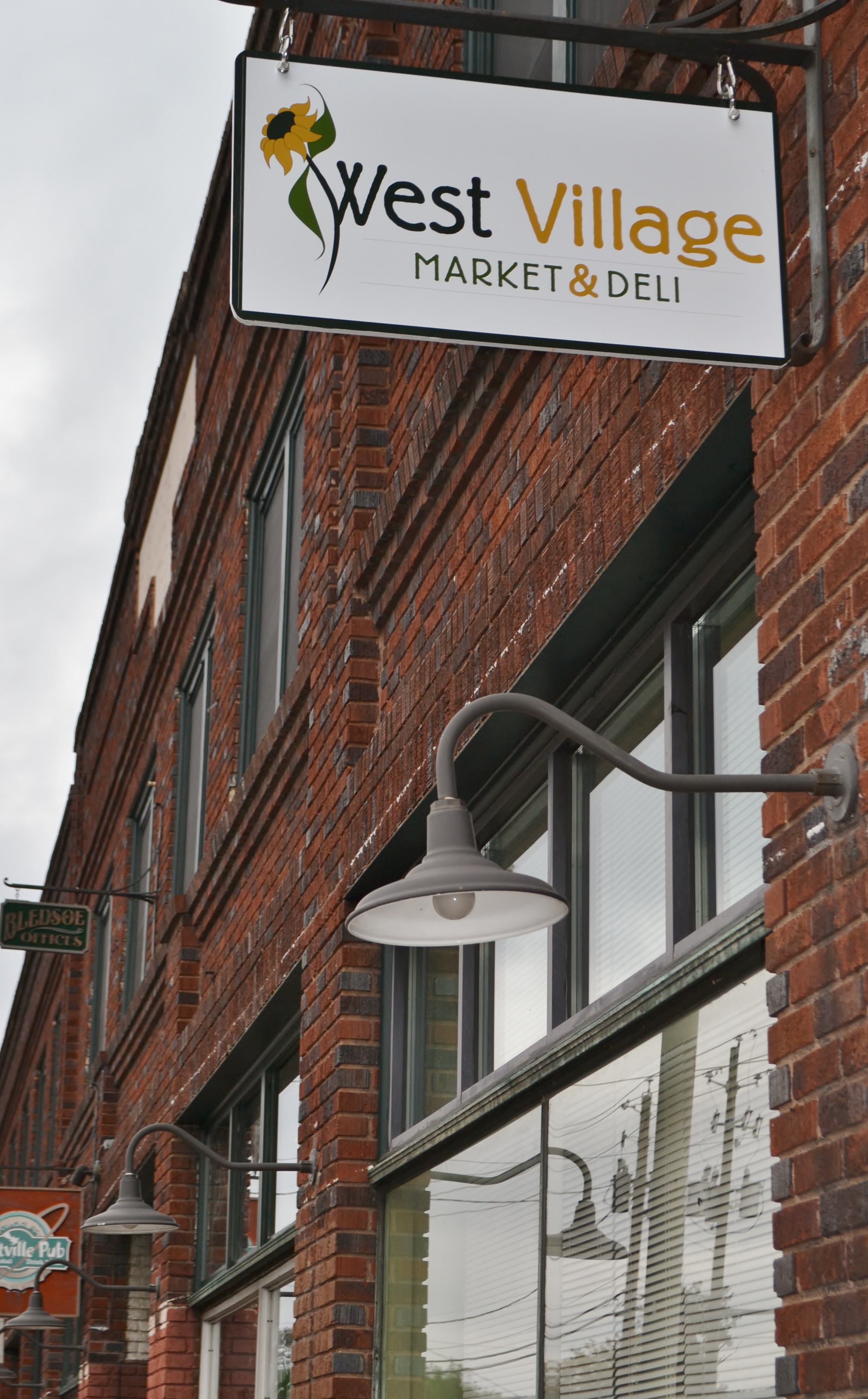 Gooseneck Lights Beckon Shoppers to West Asheville Storefronts
Commercial lighting fixtures bear a heavy load. Once used simply to light the front door to a business, commercial lighting has become increasingly a critical component of the overall marketing and design plan — a component that creates a mood, highlights merchandise, leads customers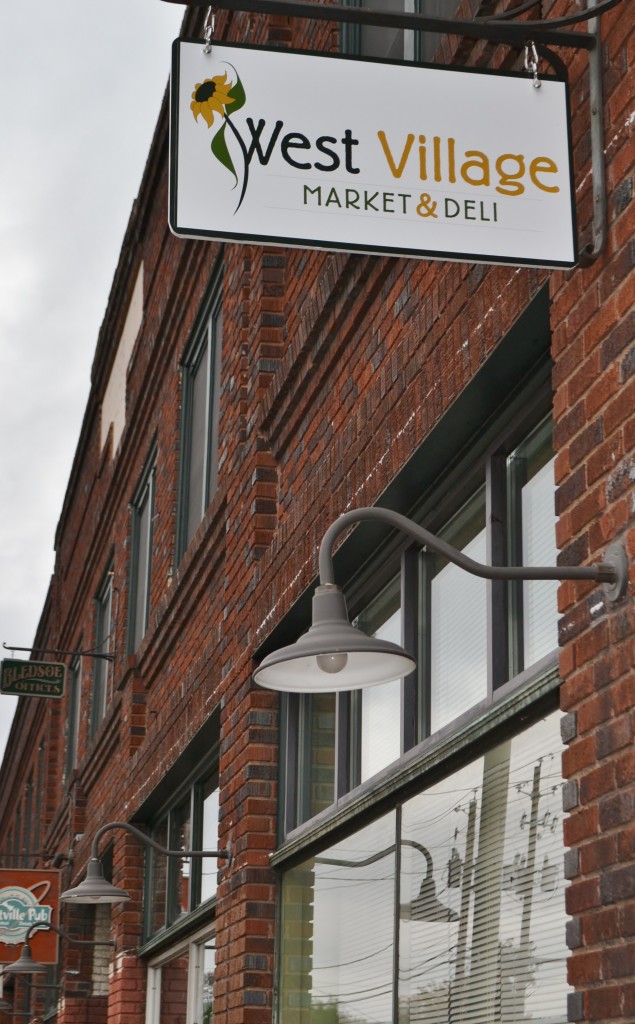 through your space, and provides safety and security after hours.

The developer of this commercial building has a variety of tenants that lease space, each with a different product or service. To unify the building as a whole and attract traffic, the developer chose gooseneck barn lights to line the facade. These classic lights project out from the side of the building and cast their light downward onto the doorways and sidewalks without a lot of harsh glare for passersby.
These lights are very much like our Shallow Bowl Gooseneck Shade which offers shallow bowl styling in a classic gooseneck fixture. Five shade sizes are available for this light ranging from a mid-sized 12″ version to a very generous 20″ version. Dozens of finish options are at your fingertips for this American made fixture including more than 20 beautiful finish colors. Choose a finish like Black, Architectural Bronze, or Rust, such as this developer did, for a traditional look. Or if you want to make a bolder statement, Navy, Polished Aluminum, or Sage might better complement your business style.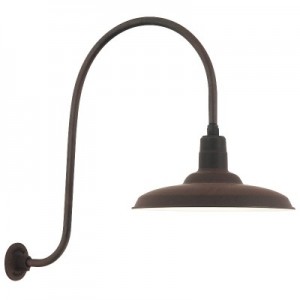 Almost two dozen gooseneck arm styles are available to provide a variety of projections to fit your space. If you don't see an arm that will work, talk to our knowledgable sales reps to ask about a custom gooseneck arm. Other options you may consider adding to this light are a wire grill to protect your bulb in high traffic areas or a cast guard and glass which will give a hint of vintage styling to your fixture. Customize your guard with a matching or complementary color then pick frosted, colored, or textured glass.