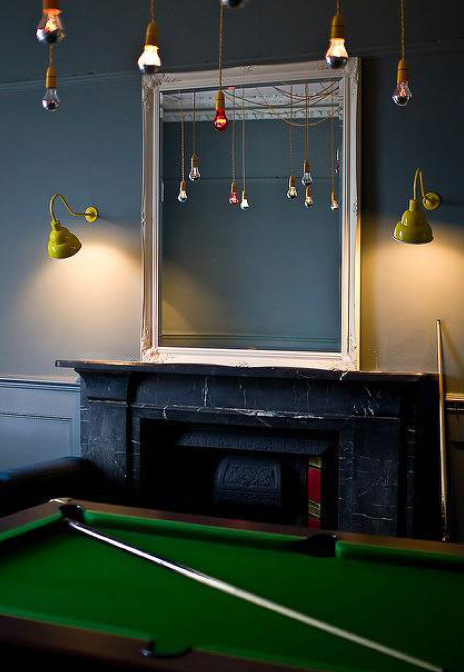 Gooseneck Lights & Indy Pendants Add Chic Style to British Townhouse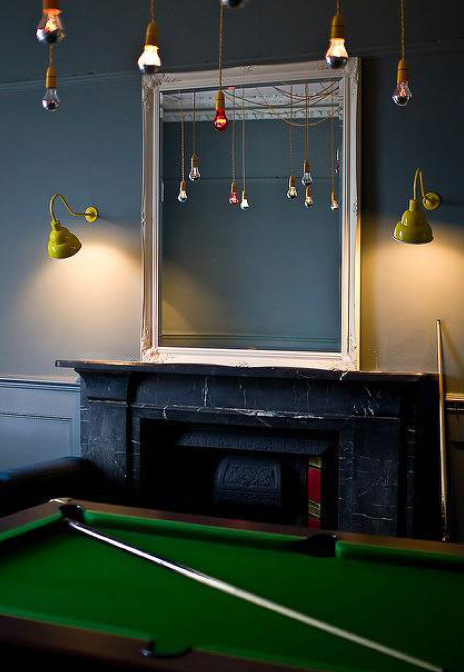 America isn't the only place where gooseneck lights or vintage pendant lights have gained popularity in hip and stylish homes. This growing trend has gained traction with our friends across the pond in England as well.

On a recent post from Remodelista, readers viewed photographs of the Falmouth Townhouse, a Georgian style boutique/hotel and bar. The Falmouth Townhouse is located in the vibrant and bustling seaside community of Cornwall, England.
Kathryn Tyler of Linea Studio designed Falmouth Townhouse's interior. Tyler told Remodelista she tries to source as much as she can locally and the palette of sea blues and tree greens was inspired by the colors and textures she encounters during her walks around the local beach.
In the bar area, Tyler used a large collection of vintage light bulb pendants. Spread out like a giant octopus, the pendants are draped in a circular shape and fan out to light nearly the entire room. Similar designs can be brought into your home as well by choosing the Barn Light Indy Industrial Pendant. You can create this dazzling effect by using a mix of Nostalgic Edison Bulbs or stylish Half Chrome Decorative Bulbs. These throwback bulbs are available in several different sizes and styles and easily create a mix of modern with early 19th and early 20th century design.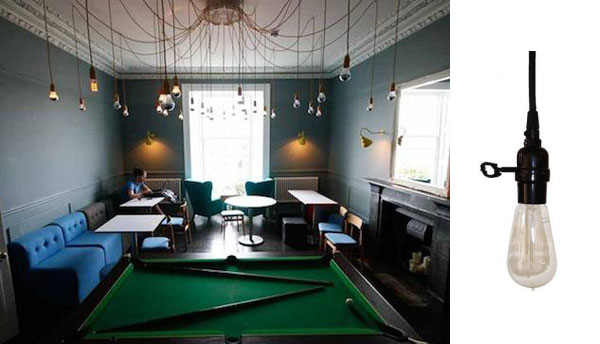 Along the walls (near the window and fireplace), wall sconces like the Emblem Shade Gooseneck Light provide a warm glow around the bar tables and reading nooks. The deep bowl and angle of the Emblem Shade is a popular choice for outdoor sign lighting and accenting indoor art or displays, while their finishes come in an array of colors – like yellow!
"Our relaxed but busy bar takes up the two grand reception rooms of this imposing Georgian building. The classic geometry of high ceilings and spectacular windows sit comfortably with the contemporary interior." – Falmouth Townhouse