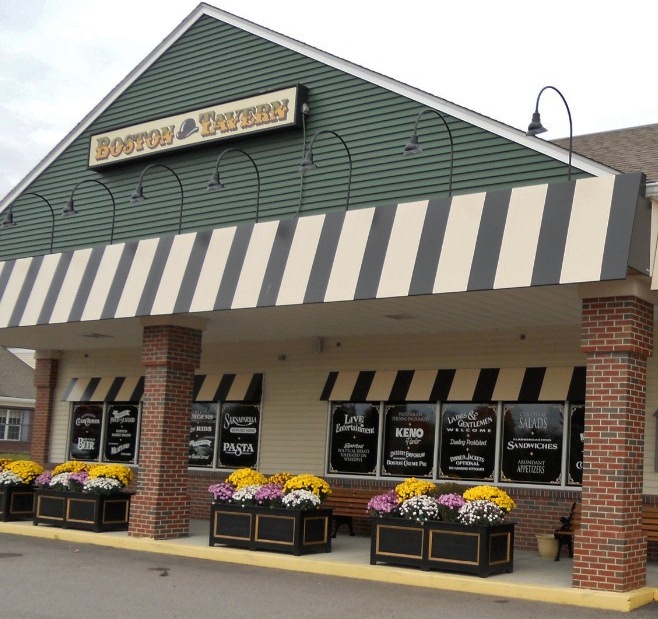 Gooseneck Emblem Shades Parade Above Popular Boston Tavern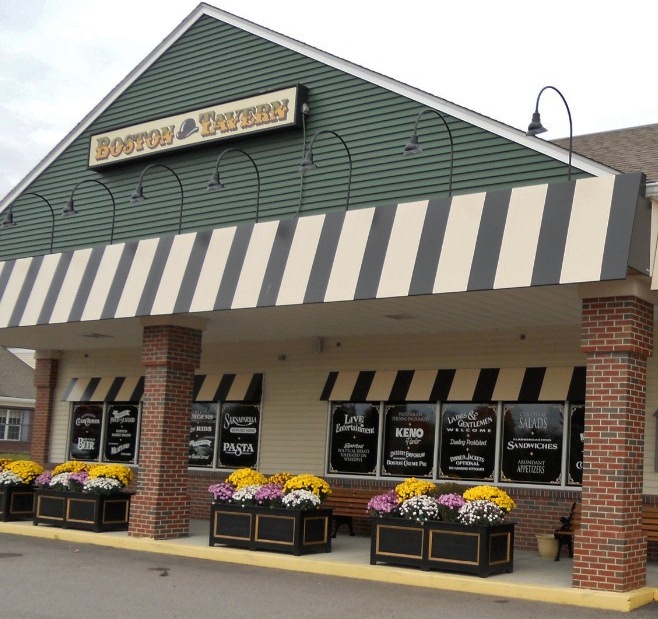 When you travel in and around Boston, you soon discover two things — all of the sights and sounds of every historic battle you've read about since third grade history class are even better in person. And two, there is no shortage of places to pop in and have a beer when you get tired of walking! This popular spot south of Boston offers live music and traditional pub fare, but what draws people to this pub as opposed to the dozens of others you pass on your way to Bunker Hill?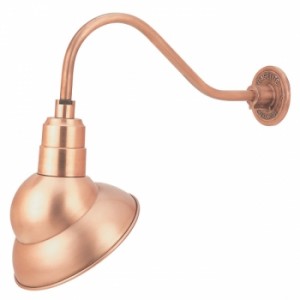 Perhaps it is the parade of gooseneck sign lights with custom sized gooseneck arms that draws attention to this eatery. These sign lights are much like our popular Emblem Shade Sign Lights which offer a wide span of light that can be focused directly onto awnings, signs, or other features of your building. The Emblem Shade comes in four sizes ranging from a smaller 7″ model to a very generous 18″ size. More than two dozen finish colors are available for this classic light — give your fixture a classy and elegant look with Coppertone or Satin Aluminum or put on a bolder, more modern face with Red, Yellow, or Medium Blue. Choosing the right sized gooseneck arm is critical for positioning your light. We offer more than 20 options but if you don't see what you need, talk to one of our knowledgable sales staff who can help you decide if a custom gooseneck arm is best for your needs.
If you find yourself with a tight budget and a short time frame for creating a commercial lighting plan, check out our line of Discount Sign Lighting which offers the same high quality, American made lighting as our traditional collections. To reduce costs, you'll notice a reduction in some options and features. As a bonus, most of these fixtures are in stock and ship within five business days!
Top photo courtesy Boston Tavern