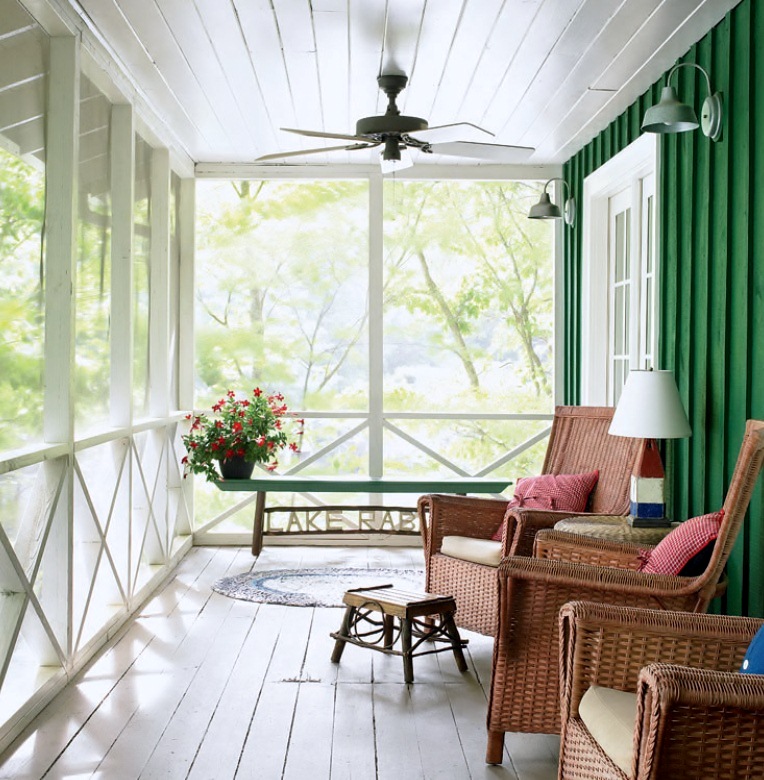 Barn Wall Sconce Combines Gooseneck Features with RLM Shade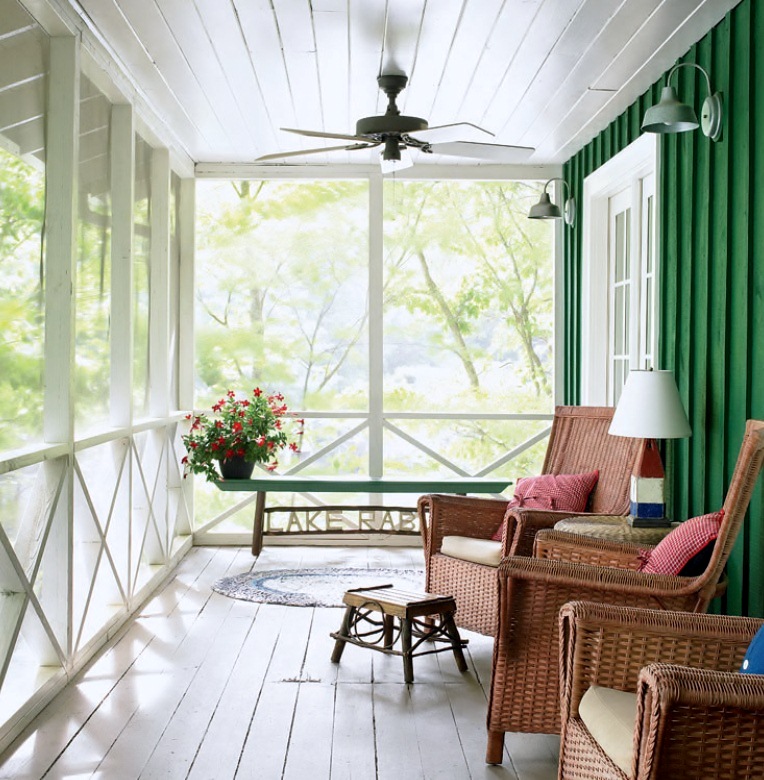 With fall making a definite swing through our hemisphere, it's time to start enjoying that back porch even more. If sweltering summer temps kept you inside the cool, dry AC for the last six months, then venture out onto the patio and see what you've been missing. If you live in more northern climes, you might even have to take a sweater with you!

This quaint setting is inviting no matter the season with the ceiling fan to keep you cool in the summer and comfy chairs to curl up in during the fall. Take a book and read under the glow of our Barn Light Arlington Sconces featured here on either side of the doorway. These small sconces have all of the styling of our larger, RLM-inspired warehouse shades packed into a compact 8″ or 10″ size. The Arlington features a decorative face plate and a slender gooseneck arm that mimics some of its larger gooseneck cousins. Choose from a dozen gorgeous powdercoat finish colors including the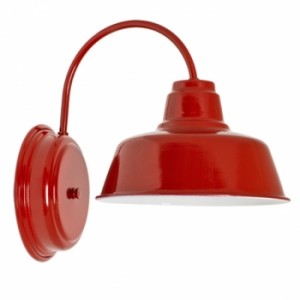 Dark Green shown here. Traditional shades of Black, White, and Galvanized go well with country homes while bolder colors like Barn Red or Buttery Yellow lend a more retro feel to this fixture. This light works well in hallways and bathrooms or in outdoor spaces like porches or breezeways.
The Arlington is an American-made classic light that we are proud to create from the finest materials available. Our dedication to producing quality American-made lighting is one reason we were selected as one of the Top 100 American manufacturers in the Martha Stewart American Made Awards. Ten small businesses will be chosen from the Top 100 to be honored in September and you can help us get to New York for the festivities by voting for Barn Light Electric every day between now and September 24th when voting closes. Visit our profile page and vote today! Thank you!
Top photo courtesy of Becky Harris for Houzz