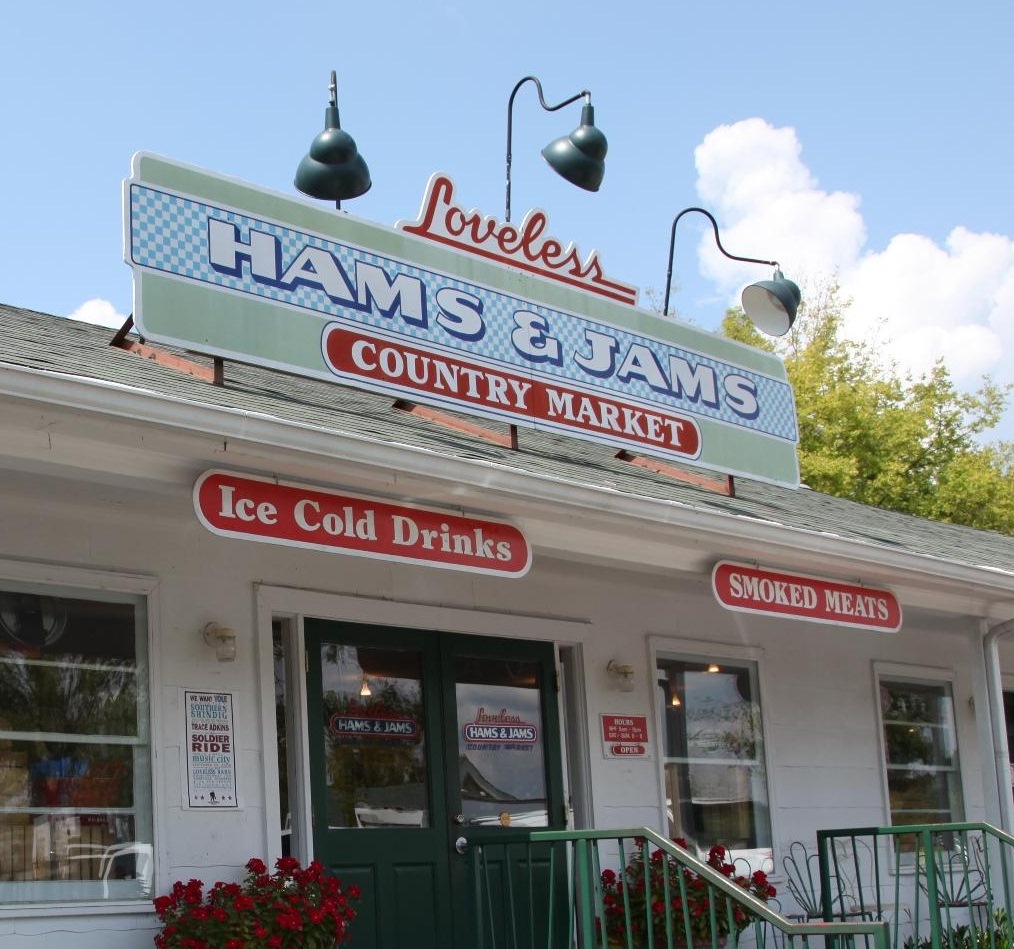 Gooseneck Emblem Shades Add Whimsical Touch to Country Store
Sometimes it's the little things that can make a big difference in drawing attention to your business. Take this Nashville country store for example. The Loveless Hams & Jams Country Market is part of the famous Loveless Café where the biscuit recipe has been a closely guarded secret since the café first opened in 1951.

Instead of a simple spotlight to highlight the storefront sign, the owners opted to give their commercial lighting some personality to match the spirited flavor of the country ham and jalapeno bacon hanging inside.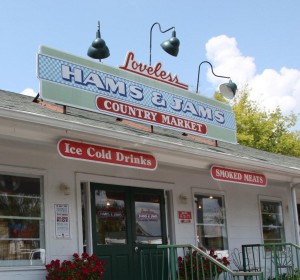 These lights are much like our Gooseneck Emblem Sign Light with a custom gooseneck arm that stretches and bends like someone waving to passersby. These custom arms are a small but eye-catching detail that add a hint of whimsy and also assure the sign receives plenty of well directed light after the sun goes down.
Our Emblem Sign Light is available in four shade sizes starting with a small 7″ model that would work well for small signs or interior applications such as hostess stands or menu displays. The largest 18″ shade would be more appropriate for larger commercial buildings, over awnings, or to highlight landscaping features. More than 20 beautiful but tough powdercoat finish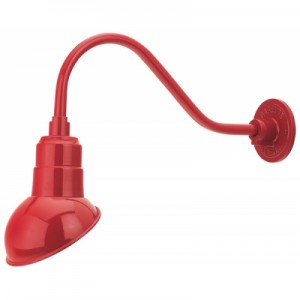 colors can take this light from a traditional element that blends with your décor to a bold and vibrant statement that plays an integral part of your design and branding plan. More than a dozen gooseneck arms are available for this fixture or, if you want something unusual, talk to one of our friendly sales reps about a custom gooseneck arm.
Your Emblem Light, which is American made from commercial grade materials, can be further customized with a wire grill or a cast guard and glass to give protection to the bulb and to lend a vintage look to the fixture.
Top photo courtesy of The Loveless Café