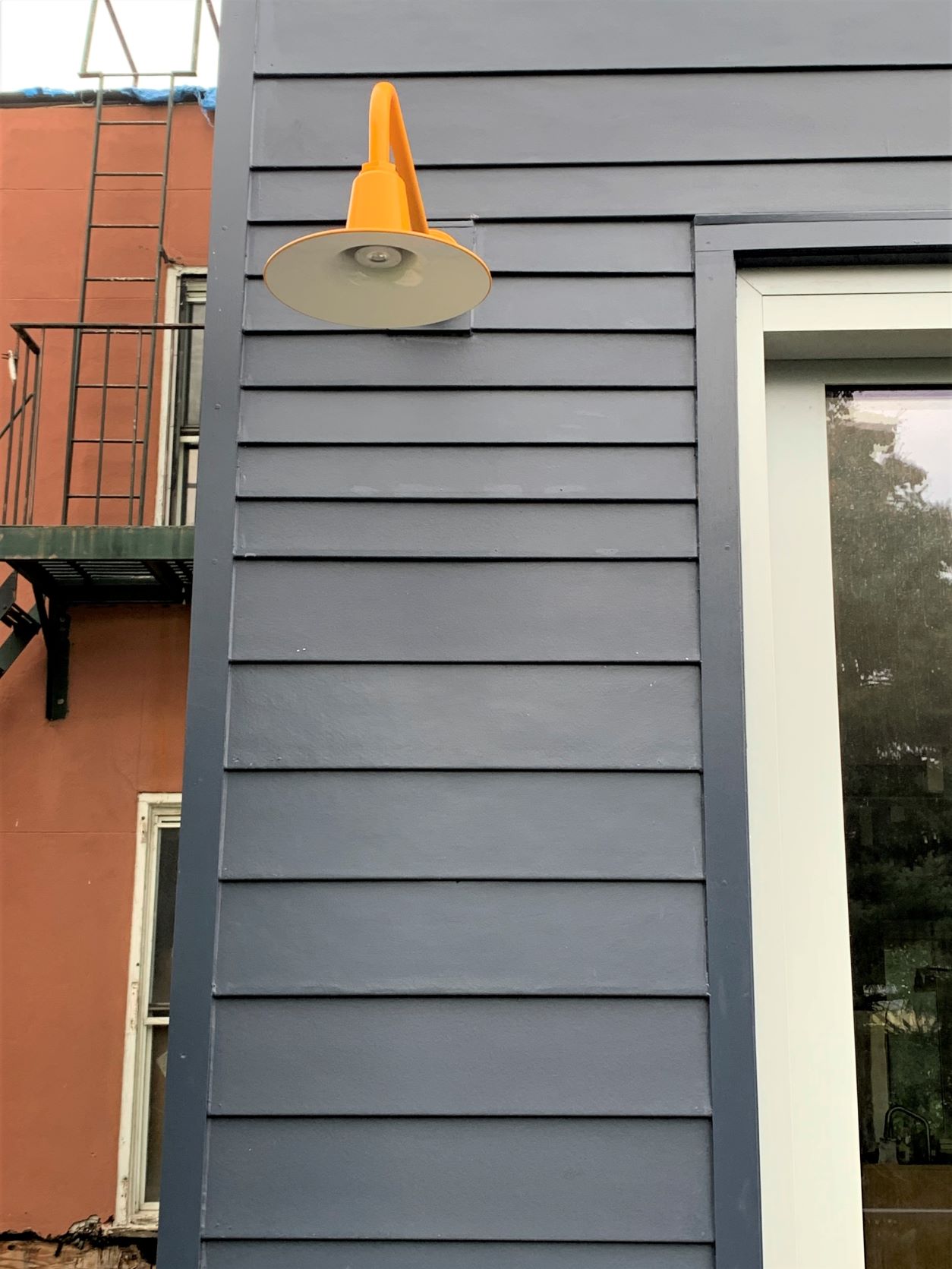 Gooseneck Barn Lights Deliver Uptown Style in New York City
Nestled in the heart of one of America's busiest urban centers lies the picturesque community of Park Slope. It's a hip, yet family-friendly neighborhood filled with historic rowhouses and brownstones that offer a serene oasis amid the bustling restaurants, bars, and boutique shops of Brooklyn, New York.
Michelle, an architect who leads Filament Architecture Studio, calls Park Slope home and recently took on the renovation of her own rowhouse.
"This was an extensive remodel, rebuild, and extension of our 1870's-era home," Michelle says. "It's a rich and contextual take on a wood-frame rowhouse. We are very casual, and we wanted to have a comfortable and fun space to hang out with friends and family."
Michelle and her husband, Sim, enjoy the exterior spaces of their home which includes a back deck and a rooftop deck with views of the new World Trade Center off in the distance.
They chose the Sterling Gooseneck Light in a Buttery Yellow finish to accent the dark blue façade. For the back deck, two of these handcrafted wall lights feature 12″ shades and G8 gooseneck arms.
"Customization, color choices, and quality were important to us as we looked for outdoor lighting," Michelle notes. "Barn-style lighting is fun, funky, and easy." The G8 arm style used on the deck lights offers a projection of almost 24″ which helps project the illumination further onto the deck. On the rooftop, where Sim loves to garden, Michelle opted for a smaller G1 straight arm which projects 14″ from the wall.
"We don't need as much light at night on the roof deck so it's more of a security feature," she explains. "I love the yellow! It matches the blue well and was an opportunity to do something fun. They bring a bit of sunshine to the house and set a casual tone to the space."
Photos courtesy of Filament Architecture Studio