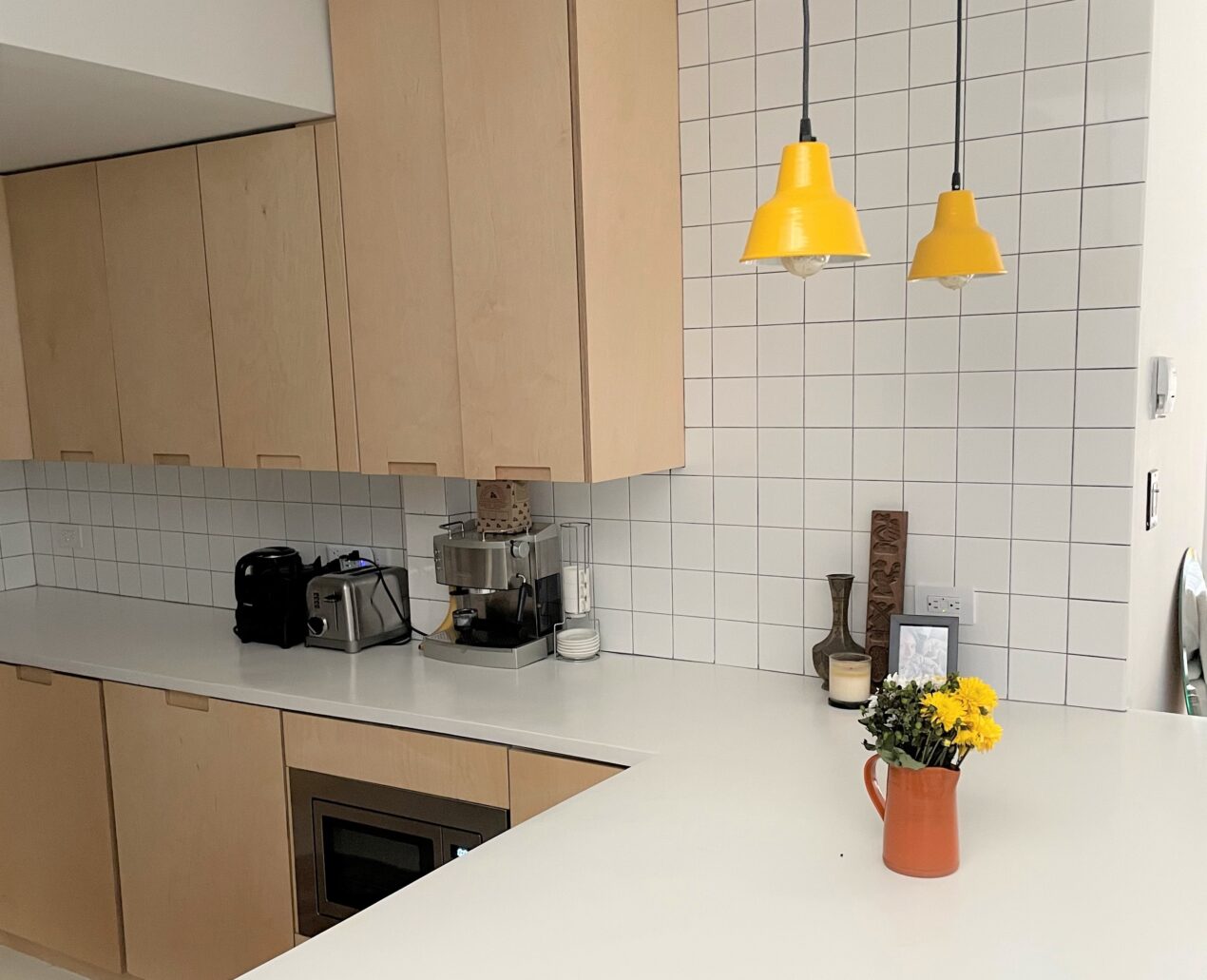 Splash of Yellow Adds Pop & Personality to Kitchen Reno
The Internet offers a mind-numbing array of everything you need for a renovation project — from tile and plumbing fixtures to curtains, bedding, and yes, even lighting. Countless websites compete for your attention and dollars, but if you're on the hunt for something truly unique, such as a vintage NASA tracking station light, you can find just about anything from the comfort of your couch.
When Annamarie started planning a complete renovation of her kitchen including new lighting fixtures and plumbing adjustments, she spent hours researching and digging on the Internet for solutions.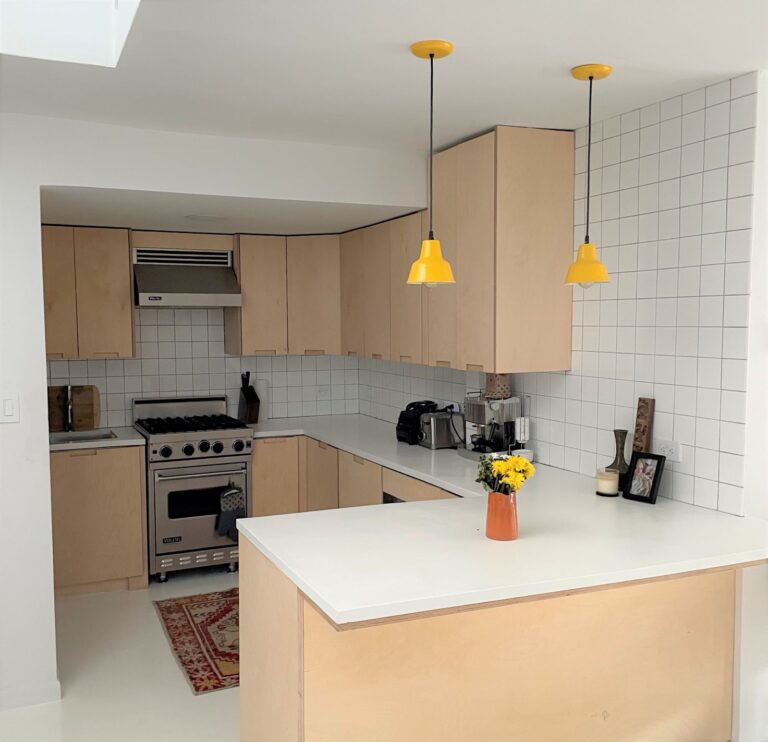 "To be honest, lighting was a challenge because there are so many options," Annamarie says. "My design inspiration was a modern Northern European aesthetic with square, white subway tile, light wood, and industrial accents." When she came across the Barn Light Electric website, she found not only handcrafted, American-made lights, but she discovered how easy it is to customize these fixtures to perfectly create the look she envisioned for her kitchen.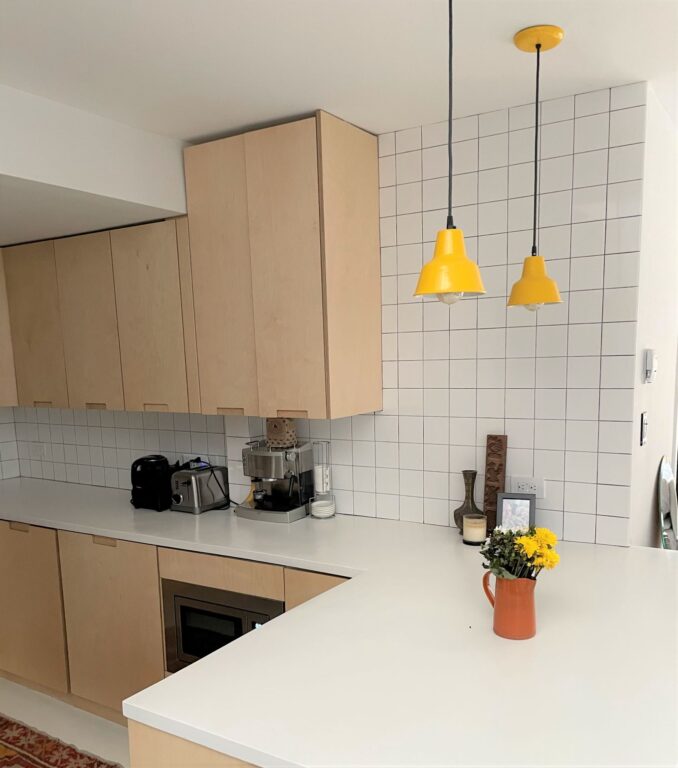 Annamarie selected the Barn Light Mini Artesia Pendant to highlight her new peninsula. She customized the 6″ handspun shades with a Buttery Yellow finish and standard black cords. The matching Buttery Yellow canopy draws the eye up to an additional splash of color on the ceiling. She uses Victorian 60-watt Edison bulbs in the pendants for a soft glow.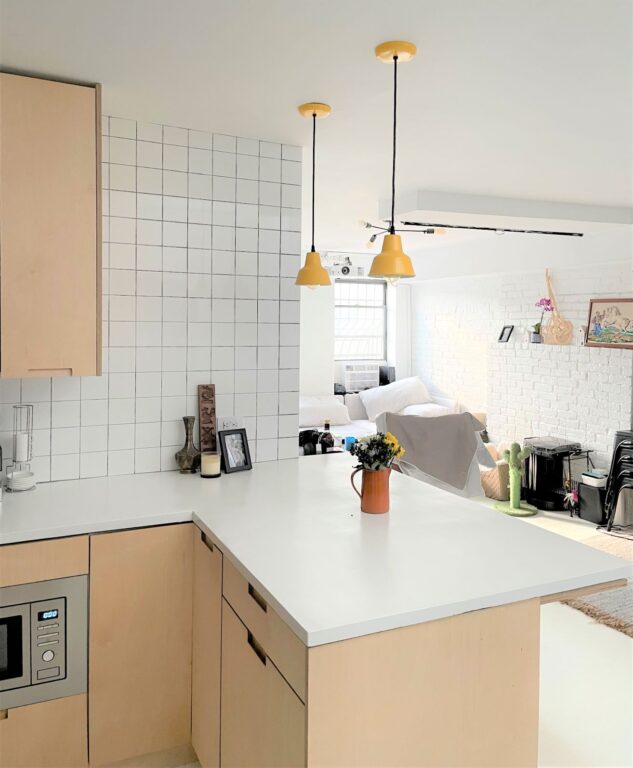 "The design was exactly what I was looking for and the size is perfect," she notes. "The yellow turned out to be just the right pop of color in an otherwise neutral kitchen." The Mini Artesia design is rooted in the industrial styles of the early 20th century. Its diminutive shade and array of finish options add plenty of vintage charm to the space.
"I'm still just in love with the color," Annamarie says. "It gives the space a bit more life."
Photos courtesy of the homeowner