Gooseneck Angle Shades Highlight Sperry Top-Sider Store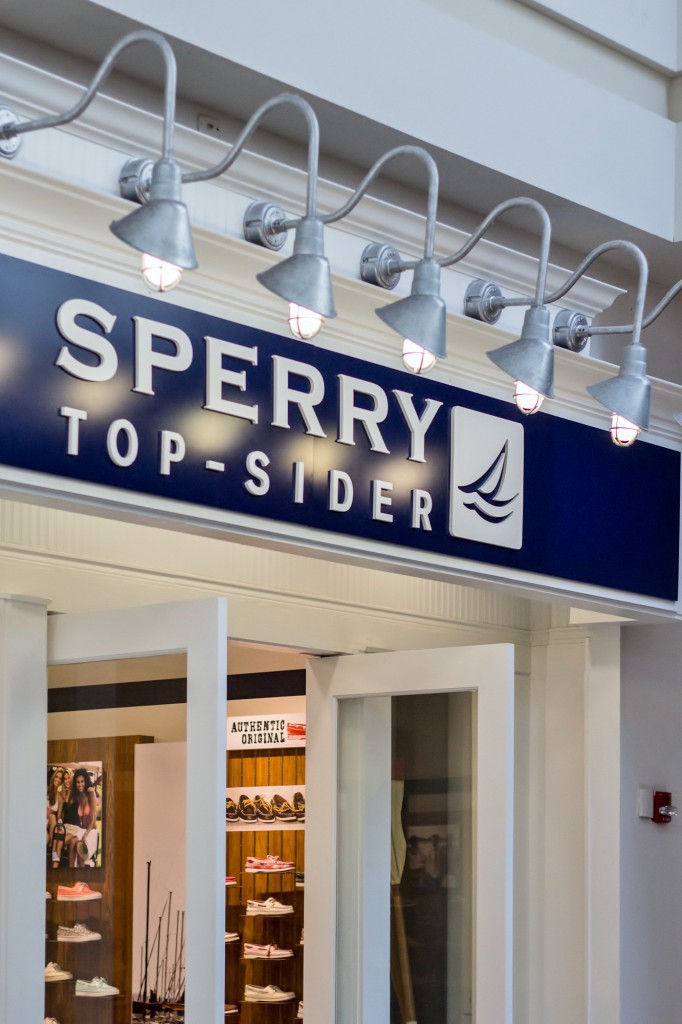 When you're wandering through your local mall and you're passing store after store after store, what grabs your attention? What makes you want to stop and check out what's inside? Is it the colors they use in the signage? The graphics? Or is it perhaps the lighting, we ask??

Check out this great use of galvanized angle shades at the Sperry Top-Siders Store in the Florida Mall in Orlando. This is a great example of using light fixtures as a design element as opposed to using them strictly for lighting purposes. We love the parade of close knit fixtures with the rustic galvanized finish which falls right in line with the outdoorsy Sperry feel. But the addition of the red wire cage takes this light from simply interesting to a dynamic addition to the store design.
The Angle Shade is a popular choice for commercial operations because of its versatility and ability to highlight company logos, signage, and landscaping. These American made lights come in four shade sizes ranging from 7″ to 14″ and almost 40 different gooseneck arm sizes are available so you can choose the exact projection your light needs. And when it comes to choosing a finish color, you'll be like a kid in a candy store trying to choose from more than 40 different colors! You could add a wire cage or try the cast guard and glass option. There are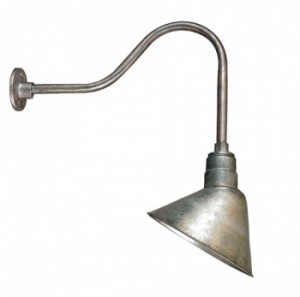 eight glass options available including frosted, colored, and textured versions. The wire cage and cast guard options give a definite vintage feel to the Angle Shade and will give your light even more personality.
If you're on a tight budget or an even tighter timeframe, consider our line of Discount Barn Lighting which features the 10″ Angle Shade for a very affordable price. The list of options is a bit shorter but your light will ship in five days or less making this a great choice!