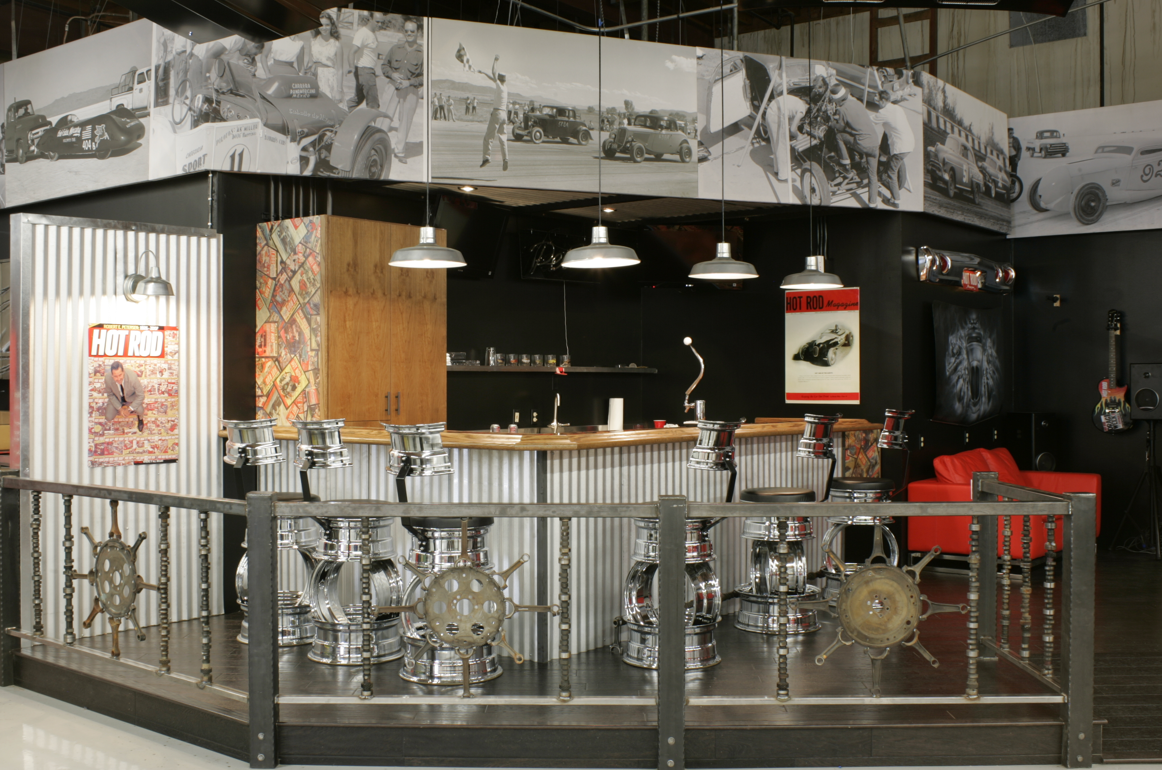 Garage Mahal Pairs Vintage Warehouse Shades And 60+ Years Of Hot Rod Nostalgia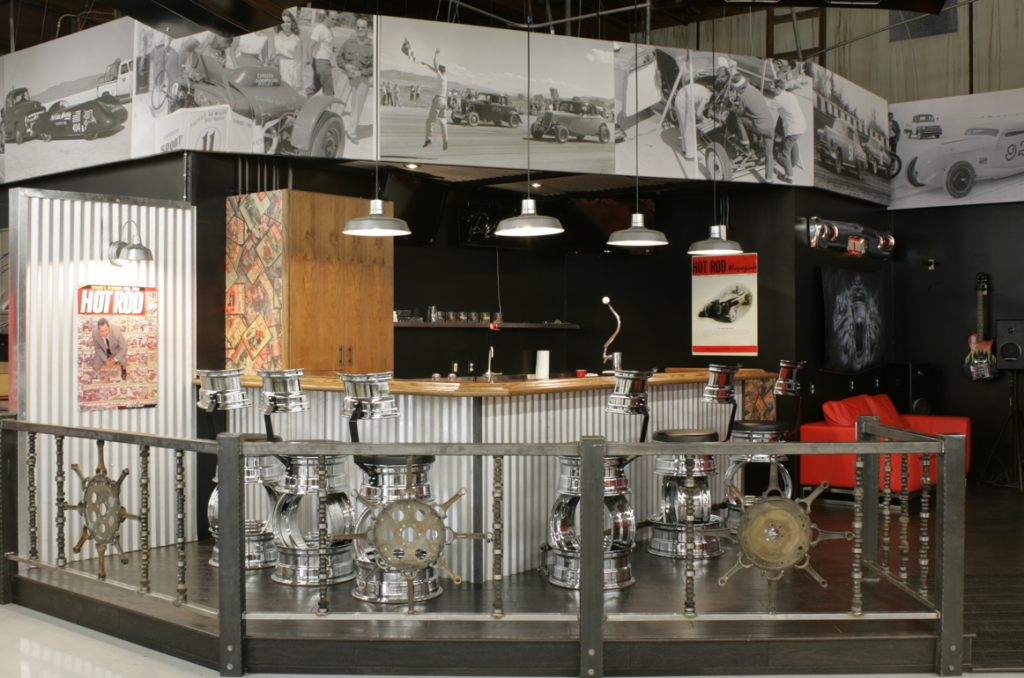 Photo courtesy of Hot Rod Magazine
Hot Rod magazine is the oldest magazine devoted to one thing – Hot Rods. Since 1948, Hot Rod magazine has informed readers on the latest tricks, tips, and tools needed to modify automobiles for both performance and appearance. Recently they were given the ultimate upgrade themselves, by being a part of DIY Network's Garage Mahal.

DIY Network is the homeowner's go-to destination for home improvement television. Here, experts tackle sought- after questions and offer creative projects for the average do- it-yourself enthusiasts. Whether you have a single, or a multi bay garage like Hot Rod, before and after photos, videos, and featured products can be found online once each show has aired. For this episode (airing fall of 2010), Garage Mahal aimed at achieving a space that was inviting, functional, and reflective of Hot Rod's 60+ years of history.
When asked to participate in such a classic makeover, we knew our Barn Lights would be a perfect fit. Originating around the same 1940's time frame, both the Warehouse Shade and Hot Rod magazine tie their history together perfectly. The mid 20th century was a time where cool cars were polished and paraded around local soda shoppes, drive ins, and service stations. Warehouse shades could be found illuminating each of these nostalgic hot spots.
The guys at Hot Rod got a break room unlike any other. Here, both retro and modern day industrial styles come together to create a one of a kind lounge area any car enthusiast would drool over. Galvanized sheet metal is combined with chrome rims made into bar stools while natural woods line the counter and back wall to warm up the space. Nostalgic memorabilia hangs above the lounge, and around the garage commemorating over 60+ years of a passion for hot rods. Other classic elements include vintage magazine covers which line the bar top, and replica vintage warehouse shades that drop in from the ceiling. Reminiscent of the old soda shoppes, four galvanized cord hung pendants hang down to provide lighting over the bar. Available in over 50+ finish options, warehouse shades can today be tied in to almost any home – country, industrial, loft, or porch. Also making an appearance is a Farm & Barn Outdoor Wall Mount Sconce which highlights enlarged nostalgic covers.
With all the grease, dirt, and fluids, how, you ask, will a mechanic's shop stay so clean? The truth is, it probably won't, but for now, the guys at Hot Rod are enjoying their well deserved, ultimate garage makeover.