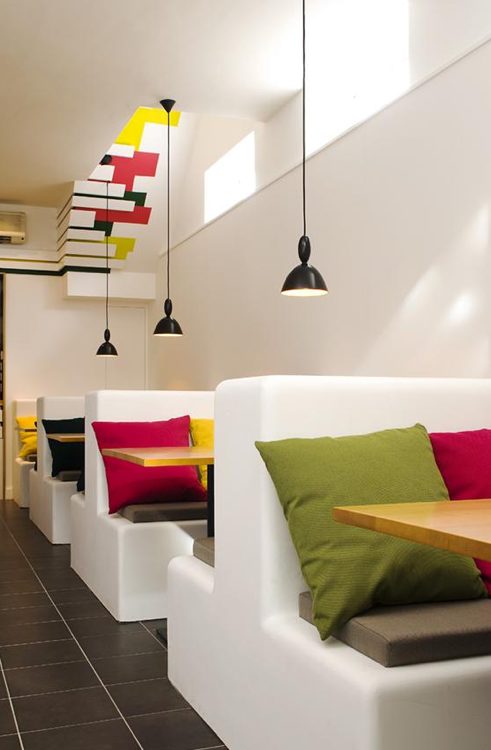 Restaurant Pendant Lighting For Intimate Spaces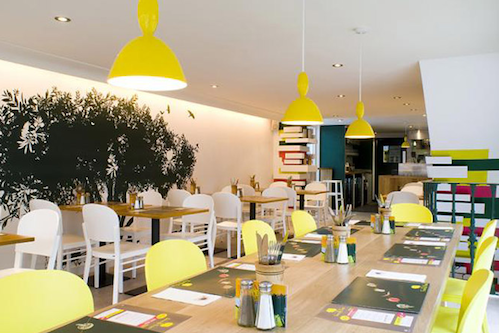 Why should someone come to your restaurant? What sets you apart from everyone else? Dining atmospheres today vary greatly from those of the past. While some pride themselves on rare entrees, unique entertainment, or waiters who toss rolls, there is one common ingredient to all good restaurants – lighting. As you probably know, there are several different types of lighting – recessed lighting which can be dimmed, wall sconces to line restroom hallways, or pendants that can drop down from the ceiling. Each restaurant will have different lighting needs and will play a major role in the length of time patrons stay. Some plan to have customers stay for several courses, others such as fast food joints wish to have customers in and out the door in minutes. Lighting will set the overall mood of your restaurant – upscale, relaxed, or formal. Regardless of the mood, today's photos show that by placing pendants over individual tables, you create a personalized, separate area for each party in your restaurant.

Similar to the Barn Light Outlaw Pendant, these uniquely styled cord hung RLM pendants, drop in from the ceiling. Not to be too distracting, the yellow pendants (photo above) tie into the seating selections around the table where as the black pendants (photo below) pop out against the stark white walls and colorful accents. Reminiscent of a flashlight, their modern handle- like top holds onto the larger shade below. Unique to the Outlaw, the open space between the handle and shade allows for excess light to escape and fan out over over the table. Lighting will then be more wide spread than direct, but will provide a soft, gentle glow over the table. Whether modern or rustic, the Outlaw is the perfect edition to any restaurant seating area. Modern spaces can select a bold or metallic finish, whereas casual or rustic areas are able to select one of over forty other finish options.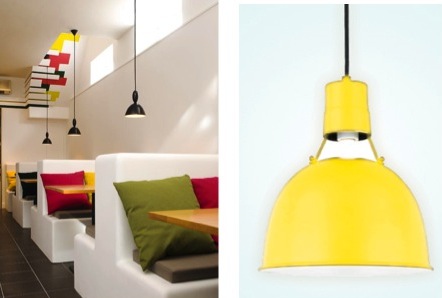 Photos courtesy of Interior Design | Architecture | Furniture