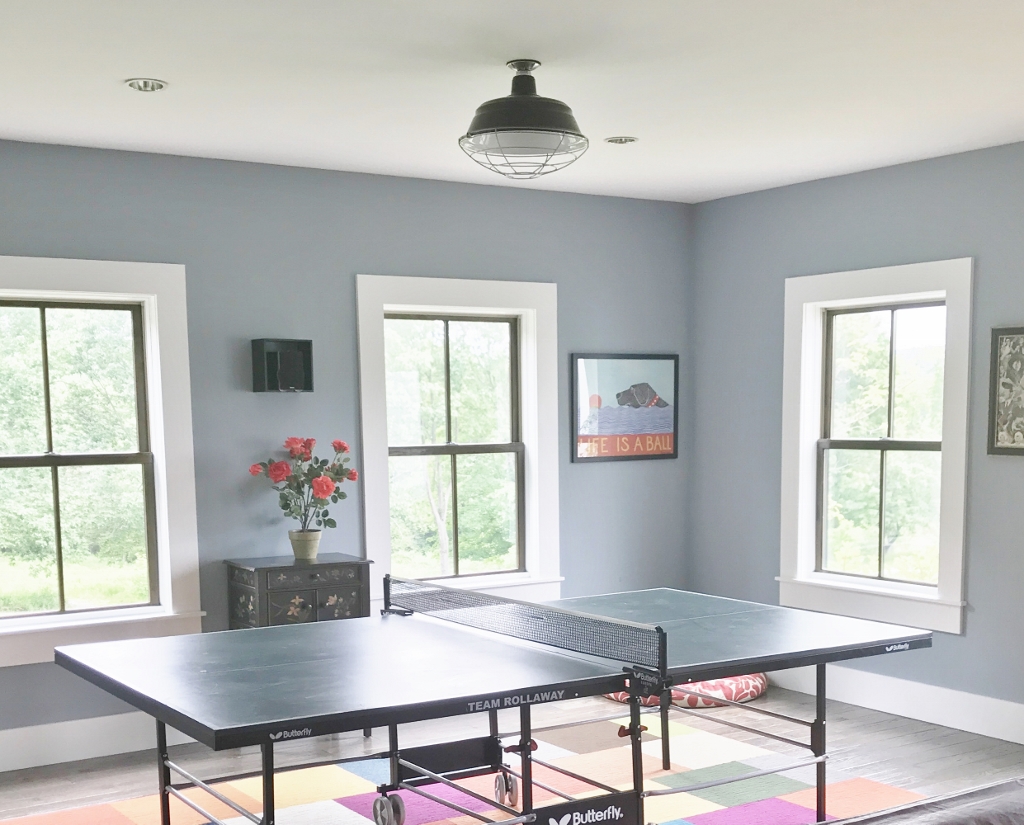 Game Room Lighting Brings Special Atmosphere to Family Fun Spaces
Although summer is my favorite season with its laid-back schedule and warm, sunny days, I do love college football in the fall. It's a season for cheering on my favorite team, noshing on nachos, and spending time with family and friends yelling at the TV. We're funny that way.
Whether you have a dedicated game room, a man cave, or just a comfortable living room to entertain guests this fall, adequate lighting can help set the mood. Perhaps some new pendants over the island will jazz up your space or an industrial-style chandelier over the pool table will not only improve your game but give your room a fresh look.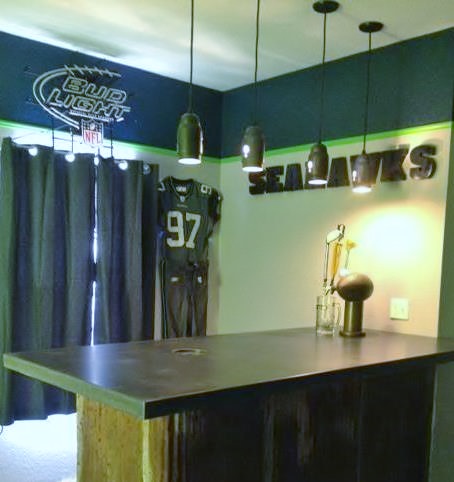 Mark, a Featured Customer in Arkansas, chose our Mig Pendant Light to highlight his bar. A dedicated Seattle Seahawks fan, Mark chose two blue and two green Migs in honor of his team. Our unique Mig Pendants are crafted from original steel acetylene tank lids and add a dose of industrial styling to any space. Choose from ten different colors to suit any decor — or football team!
In many homes, the family room or game space is in the basement which can be poorly lit due to the lack of windows. Ceiling height can also be an issue in these spaces, but you can easily convert a dark room into a bright and lively game room with the addition of space-saving flush mount lights.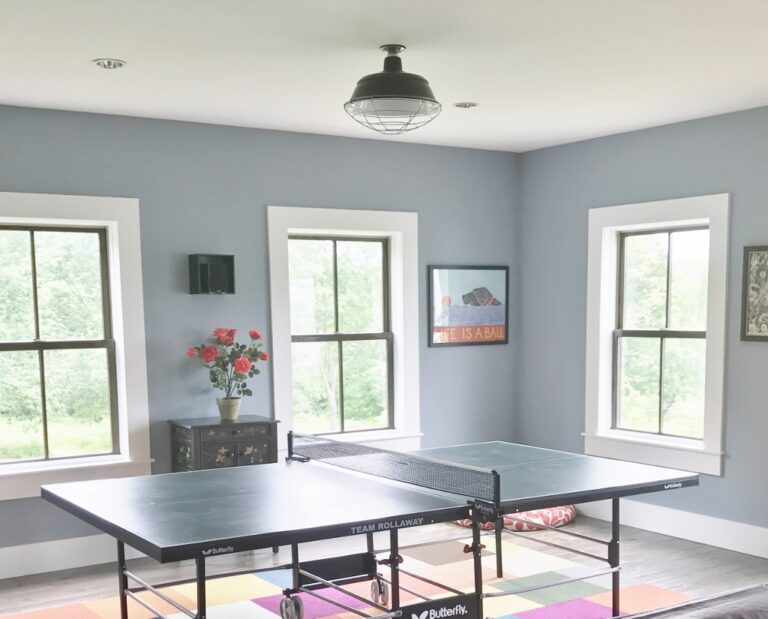 The Bomber Stem Mount Pendant Light is a great choice for tight spots when you customize with a flush mounting. Its hand-spun shade is topped by a sturdy flush mount that hugs the ceiling yet offers a wide span of light. You can customize this American-made ceiling pendant with shade size, finish color, and other options such as a wire cage which protects your bulb from swinging pool cues and errant pillows tossed at someone cheering for the wrong team!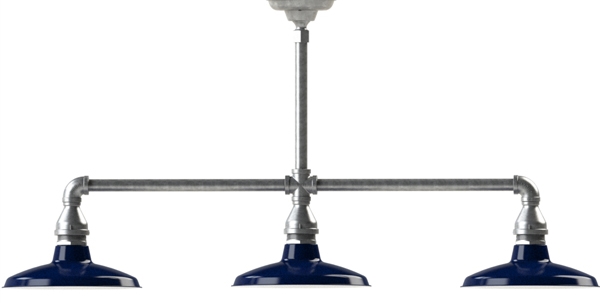 And if you have a pool table or card table in your family fun space, don't miss our newest collection of chandeliers. The Marathon SoHo 3-Light Chandelier features rugged galvanized piping paired with sleek, modern shades that offer a twist on industrial lighting. Shown here with 12″ Navy shades, this American-made chandelier would be perfect over a pool table or a long bar. Crafted with a sturdy stem mounting, this chandelier features three shallow bowl shades that can be customized with one of dozens of finish colors to suit your style. The Marathon SoHo also comes in two- and four-light versions.