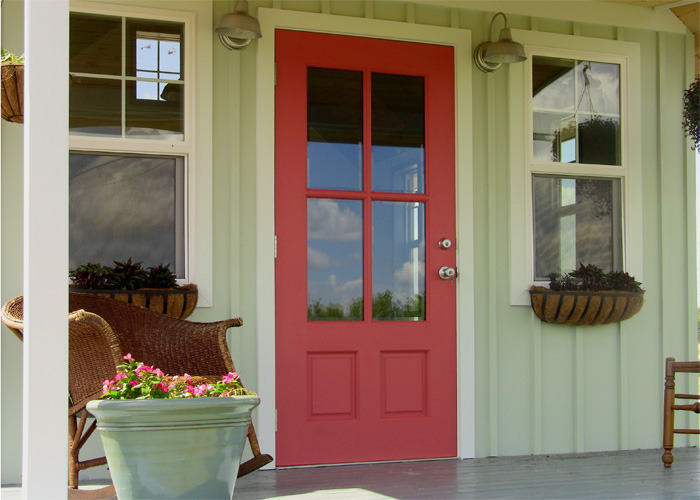 Galvanized Wall Sconce Lighting Can Complete Your Country Cottage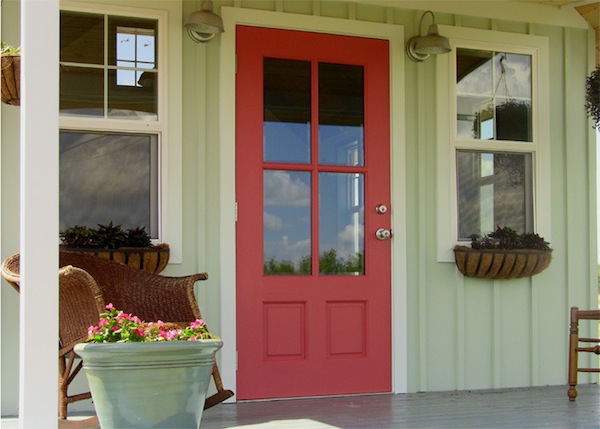 Kanga Room Systems, a builder that specializes in small scale guesthouses and backyard studios has some great taste when it comes to lighting their miniature houses. The barn wall sconces pictured above, known as the Austin Sconce, were installed on the model called "Country Cottage." Mirroring opposite sides of the front entrance, these galvanized metal wall sconces were a natural fit to accentuate the charming exterior. Tying themselves into the galvanized roofing material, they grey color plays off of the sage green siding and crisp white trim. Their beautiful exterior is offset by a coral red front door and two very inviting rocking chairs. One can almost envision themselves using this system as a perfect weekend retreat in the woods!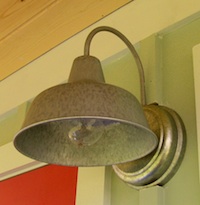 The Austin Sconce's design is based on the slightly larger Artesia Warehouse Shade – which is one of our smaller gooseneck lights found online. While many of our wall sconce lighting products are available in 40+ different finishes, galvanized metal is among the most popular finishes for rustic country homes or an industrial farmhouse.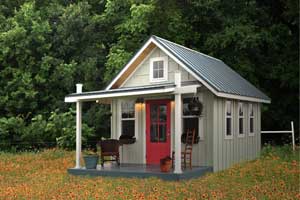 We stumbled upon Kanga Room Systems on  Apartment Therapy's design blog. They featured Kanga Room's Country Cottage in a post titled: Prefab Sheds and Studios from Austin. They not only offer this cottage style home, but also mini modern studios or bungalows that are perfect to use as a pool house!
Like many of our American made lights, Kanga Room's products are well-engineered with top quality components and craftsmanship – not to mention their high aesthetic value! The company chose the kangaroo to symbolize their business because of the kangaroo's strength, agility and unique capacity. Very clever!
"Just as the mother kangaroo's pouch naturally 'makes a portable home' for its young, our design goal is to make add-on rooms feel like a natural extension of your home."- Kanga Room Systems
Photos Courtesy of Kanga Room Systems